Allsee Technologies: 2020 Year in Review
Allsee Technologies: 2020 Year in Review
Introduction
2020 has been a unique and monumental year for Allsee for a number of reasons. Of course the global pandemic has meant that we've found ourselves in a lot of situations that we never could have predicted, but the year has been significant in many other ways too. Let's dive in!
Q1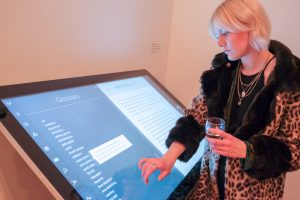 We kicked off the year by launching our brand new 700cd/m² High Vibrance Advertising Displays, which were designed to bridge the gap between our indoor and high brightness products. These screens are perfect for brightly-lit indoor spaces or as a budget-friendly window display.
Allsee also helped The Influence Project, a photography exhibition at MAC Birmingham that celebrated black musicians, to add interactivity to their visitor experience by providing one of our PCAP Touch Screen Kiosks.
ISE always dominates AV industry news in February and this year was no exception. Although show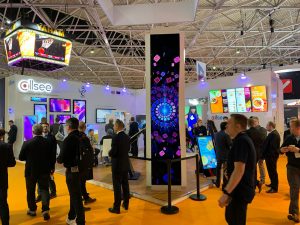 attendance was lower than previous years due to Storm Ciara as well as concern about COVID-19, Allsee managed to pull off our most successful exhibition to date, forming a record number of new connections and developing existing relationships.
As well as our flagship products we also showcased some of newly launched and upcoming products. This included our Outdoor Digital Battery A-Boards, Hanging Double-Sided Window Displays, and Digital Rod Displays. Our Curved OLED Video Wall really stole the show with its captivating curves and ultra high contrast ratio.
Q2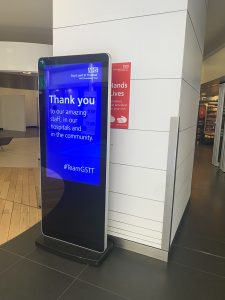 With countries entering lockdown, sales of our existing digital signage products were significantly reduced. We knew that we needed to adapt to these changes in market demands quickly and so started developing a range of COVID-19 solutions.
In the meantime, Allsee wanted to use our digital signage to support the NHS. We began donating Freestanding Digital Posters to various locations, including St Thomas' Hospital in London, to help broadcast COVID guidance as well as uplifting messages that would boost NHS staff morale.
May marked the official launch of our Outdoor Digital Android Battery A-Boards, demonstrating Allsee's continued innovation. Featuring easy portability, an ultra-long battery life, a weatherproof enclosure and an instantly-updateable digital screen, these displays proved to be ideal for displaying up-to-date COVID messaging wherever it's needed most. At the end of the year, based on feedback from our partners, we upgraded our Outdoor Digital A-Boards with anti-glare glass.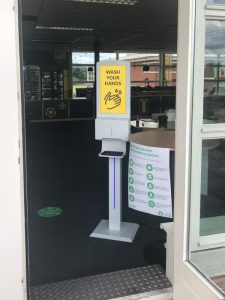 After two months of intensive product development, our COVID-19 digital signage solutions were ready to be launched. First, we introduced our Hand Sanitiser Android Advertising Displays, which combine an automatic hand sanitiser dispenser with an instantly-updateable LCD display and are packaged with a free network CMS upgrade and licence. Shortly after this we launched our Facial Recognition Thermometer Displays, which allow rapid automated temperature checking and optional mask detection upon entry to buildings. This solution also has high security facial recognition functionality, meaning it can be used as a secure checking in/out system after the COVID-19 pandemic has passed.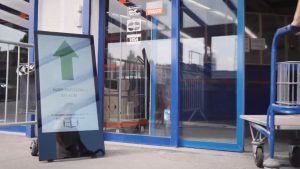 Once our range of COVID solutions had been launched, we were involved in many exciting projects with businesses who wanted to use digital signage to keep staff and customers safe. One such project was with Hubo, a European DIY store chain who utilised our Outdoor Digital A-Boards and Hand Sanitiser Advertising Displays to stay COVID-secure.
Q3
In August, Allsee revealed our 4K Slim Bezel Interactive Touch Displays for corporate meeting spaces. Combining stylish, commercial grade hardware with user-friendly MeetingPad software, these interactive whiteboard touch screens have really helped our partners to stand out from the competition in this crowded market.
Following the successful launch of our Interactive Touch Displays, we further developed our range of solutions for the corporate sector by launching the Allsee PushShare Dongle & Receiving Unit. This system is designed to improve collaboration in meetings by enabling wireless multi-device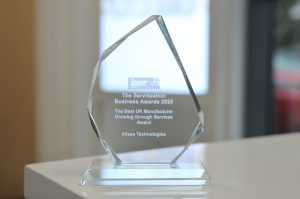 mirroring at the push of a button.
September was also a momentous month for Allsee as we were presented with 'Best UK Manufacturer Growing Through Services' at The Servitization Awards 2020. This award recognises the effort that Allsee have put into further developing our extensive range of additional services to our partners during 2020.
Q4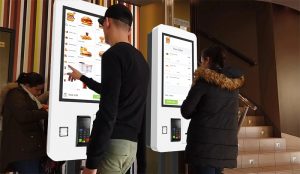 At the beginning of October, we added our new PCAP Self Service Kiosks to our touch screen range. This automated self-ordering system can help businesses in the quick service restaurant and retail industries to digitally transform their customer service.
Later in the month, Allsee announced our new-and-improved LCD Video Wall Displays. Thanks to a big upgrade, these panels now have the ability to HDMI daisy chain 4K content without needing an expensive external matrix controller.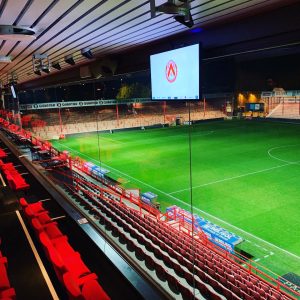 During October, it was also announced that our Head of UK Sales Matthew Scott had received  Inavate's coveted '40 Under 40' award, which recognises the most influential young professionals in the AV industry.
In November, we were delighted to welcome direct view LED specialist David Jones to the Allsee team as our new dedicated LED Solutions Consultant. Bringing David on board to help us support our partners with their LED projects was the natural next step in our ongoing efforts to invest further in the dvLED market.
We were as busy as ever during the final month of the year, becoming the official digital signage partners of Belgian First Division football club KV Kortrijk (KVK). This partnership has already facilitated the transformation of KVK's digital infrastructure, as well as improving Allsee's presence in the European market.
Support
After looking back on 2020, we are so grateful for our hardworking team members and network of loyal partners. Thanks to you we were able to not only survive this challenging year, but also continue to develop and launch innovative new products. In return, we've endeavoured to improve the level of support offered to our partners by: hosting webinars about topics like COVID and Brexit; running several feedback surveys to give our partners the opportunity to tell us how we can improve; providing a host of additional advanced services; and offering even further technical and marketing support.
Conclusion
With lots of exciting projects and product launches already lined up for 2021, we are eager to see what the next 12 months have in store for Allsee and for the digital signage industry as a whole.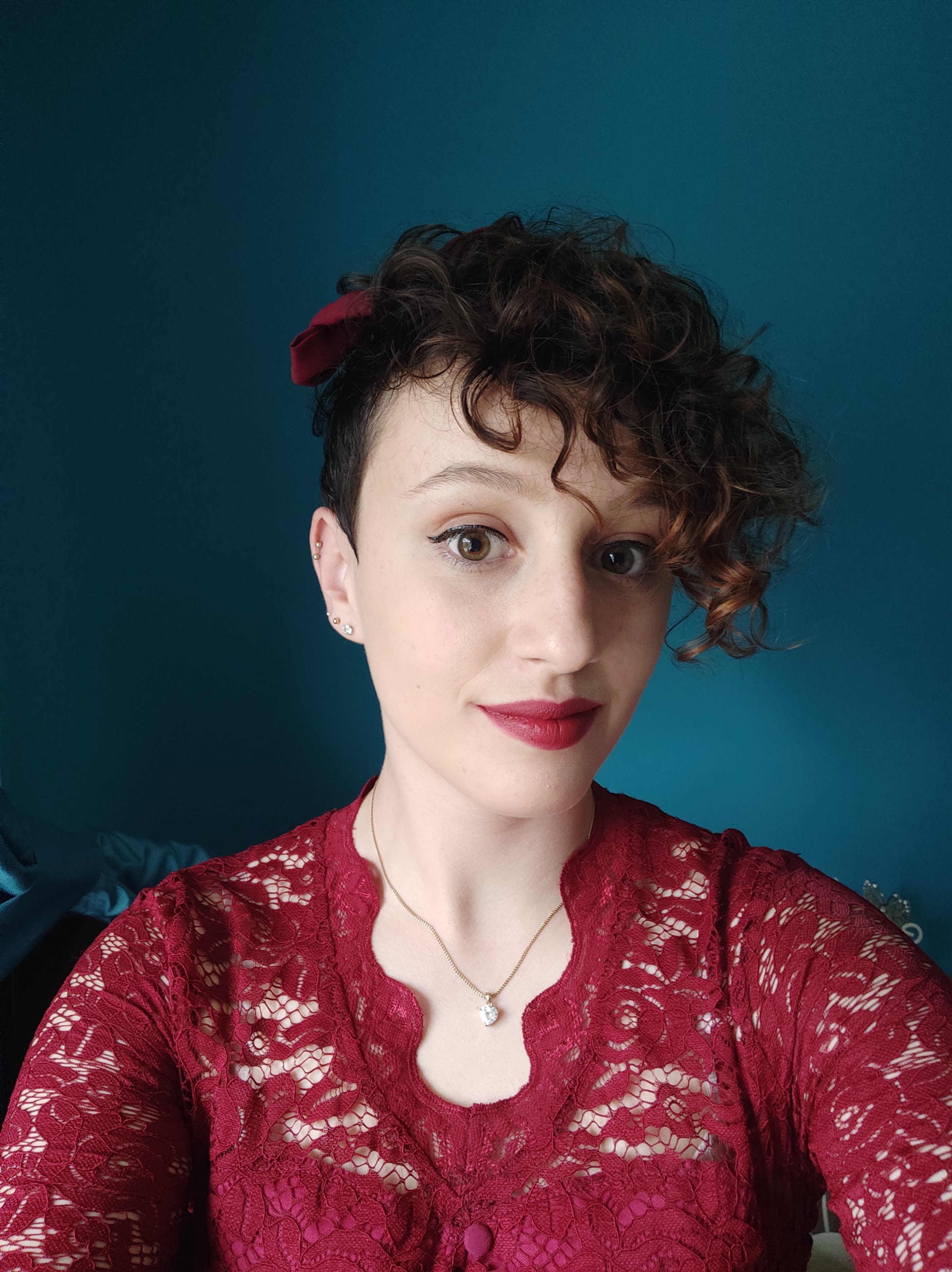 Chloe Weaver is the Digital Marketing Executive at Allsee Technologies.