Digital Signage Manufacturer Allsee Technologies Wins "Best UK Manufacturer Growing Through Services" Award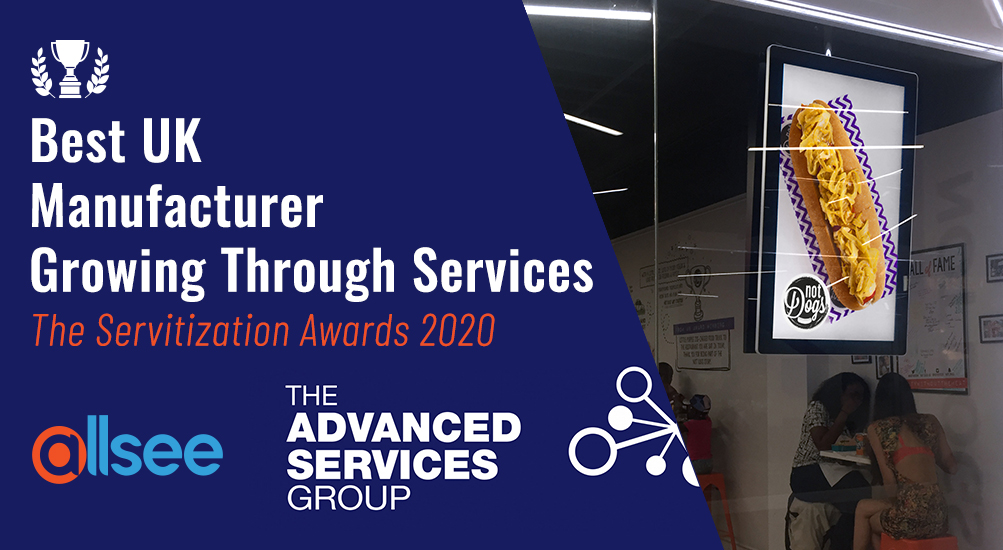 Digital Signage Manufacturer Allsee Technologies Wins "Best UK Manufacturer Growing Through Services" Award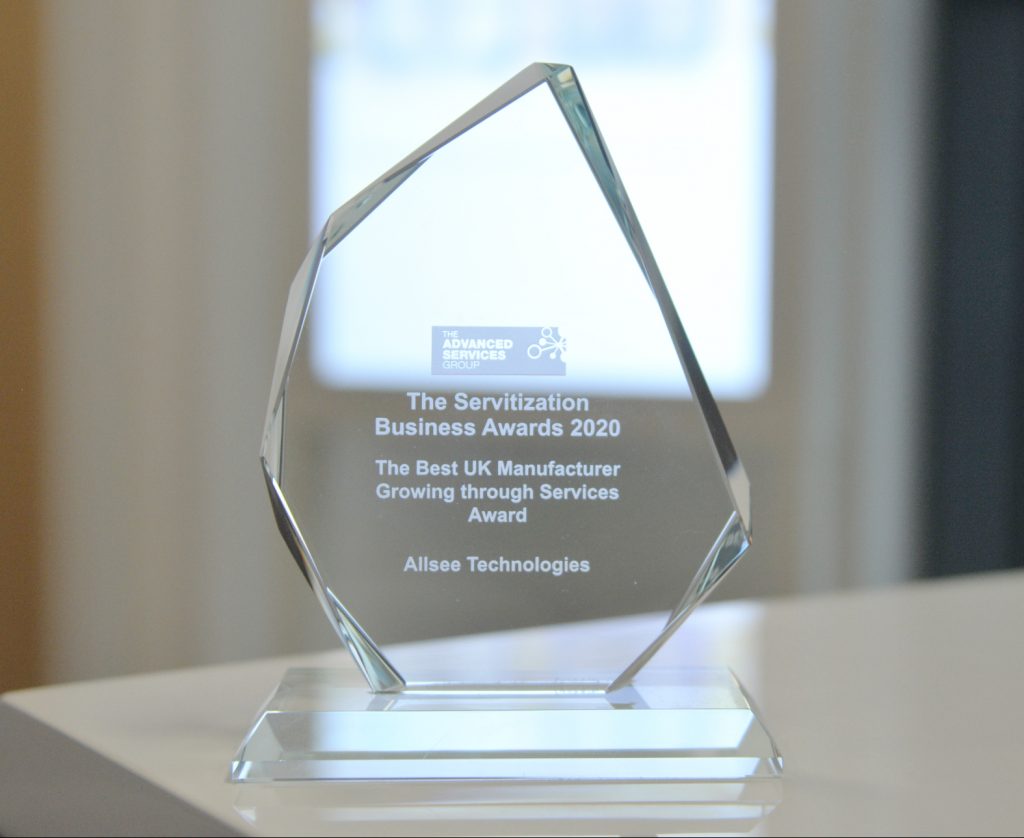 Allsee was absolutely thrilled to be presented with "Best UK Manufacturer Growing Through Services" award at The Servitization Awards 2020 last week, which commend UK companies who have the best servitization efforts.
Since being founded in 2007, our mission has always been to provide comprehensive support for our partners through offering high quality products and services. However, working with The Advanced Services Group at Aston University Business School over the past year has allowed us to look our offering of products and services from a completely new perspective. Throughout this time, we have been able to further develop the extensive range of services that we offer alongside our digital signage solutions, which are quality control assured and dispatched from our headquarters in Birmingham, England.
Having worked with over 200 businesses, The Advanced Services Group was perfectly poised to provide the education, training, research and expert advice needed to guide us along our servitization journey. This has enabled Allsee to stand out from the competition by helping us to develop, expand and promote the services that we offer.
Sandra Starke (MSc, PhD), Programme Manager at The Advanced Services Group, had the following to say:

"We are delighted to present Allsee with the award for Best UK Manufacturer Growing through Services. When joining the servitization programme, it was immediately clear that Allsee were already offering excellence in both product design and customer services – yet services were not spelled out. In developing a service package specification sheet available at the point of enquiry, customers can now directly choose from ten services that can make their transition to digital signage easier and faster. This is a unique and collaborative offering and we can't wait to see what the future holds."
We are honoured to have received this award and would like to give our sincerest thanks to everyone at The Advanced Services Group for their continued support and guidance.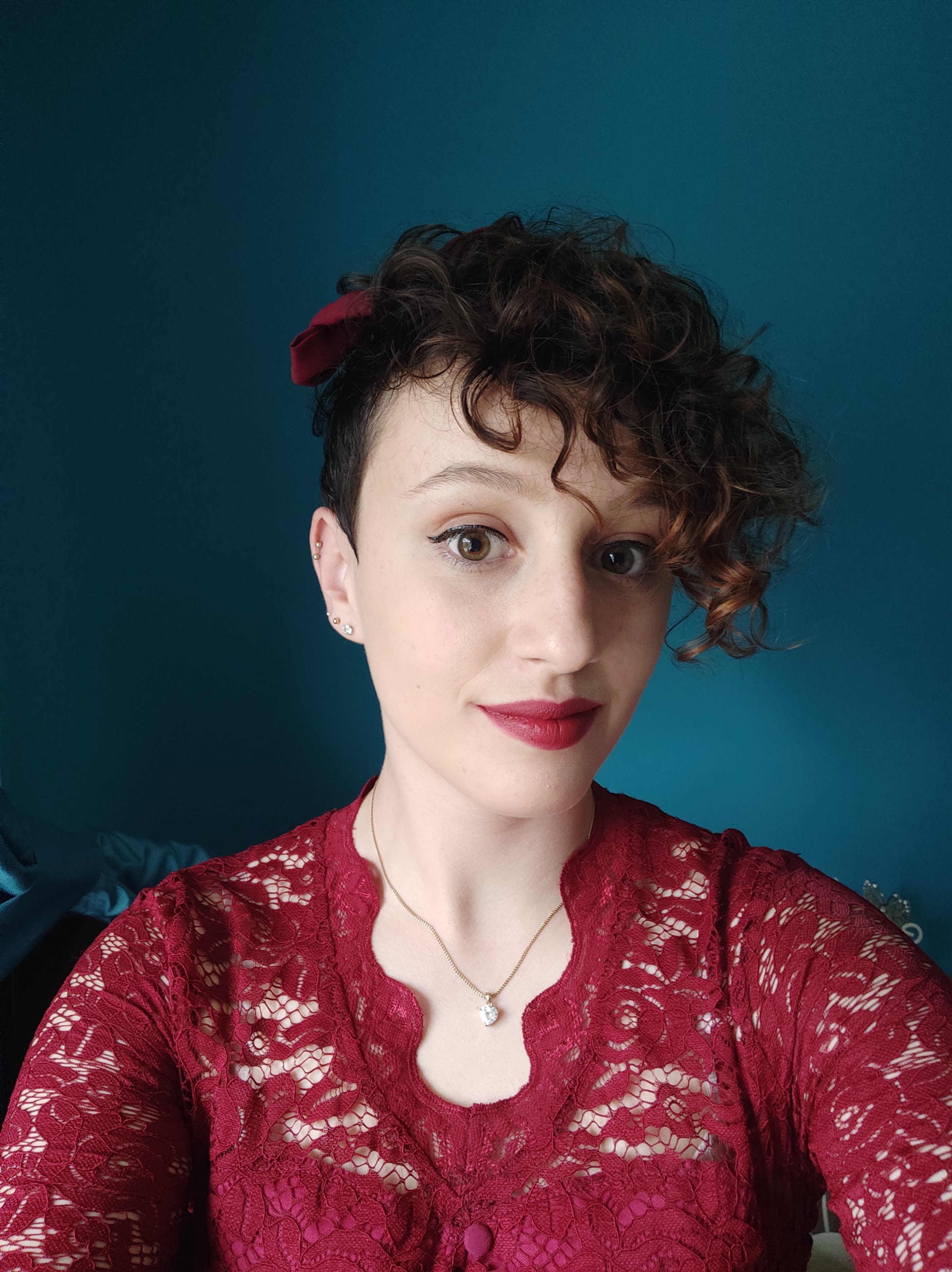 Chloe Weaver is the Digital Marketing Executive at Allsee Technologies.