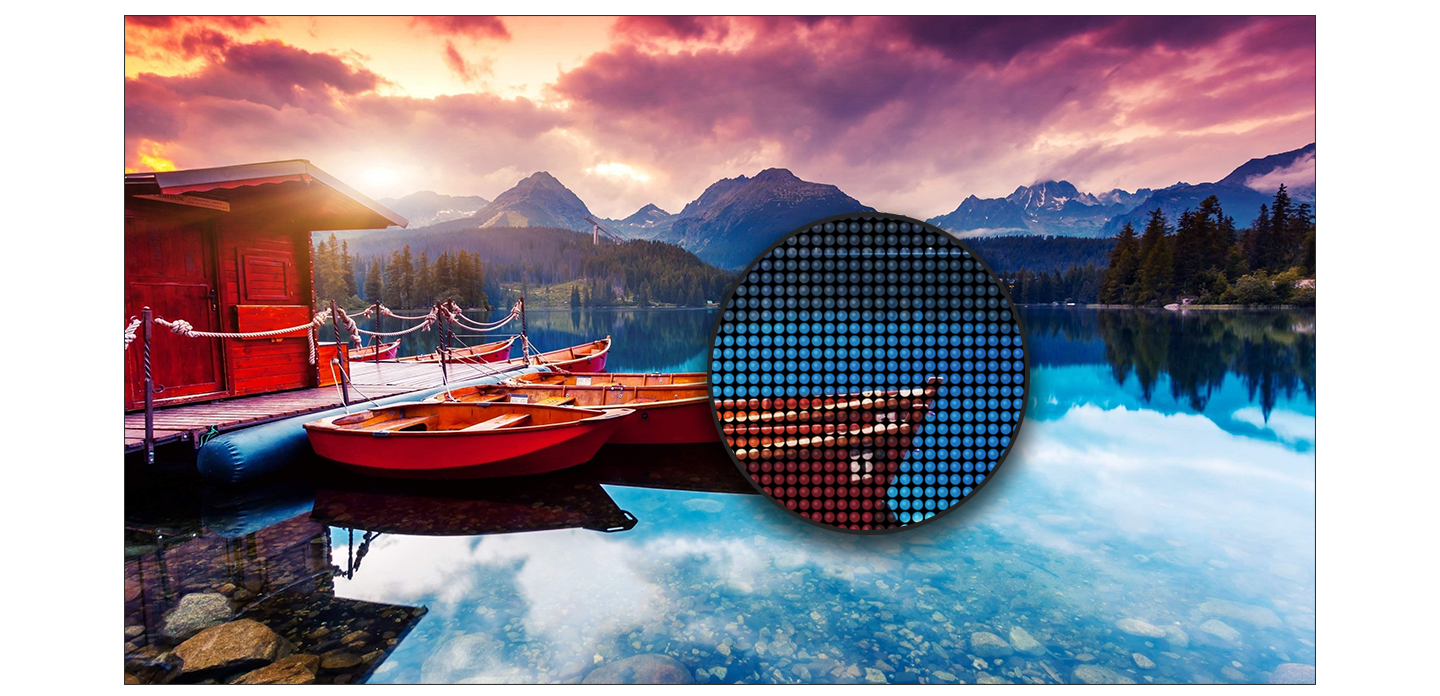 Captivating Image Quality
State-of-the-art SMD Direct View LED technology and an ultra-high 6,500:1 contrast ratio guarantee that these video walls deliver stunning image quality. Experience vivid colours, true black and crystal clarity across the seamless display. Plus, advanced video processing technology ensures colours are accurate and lifelike without any distortion.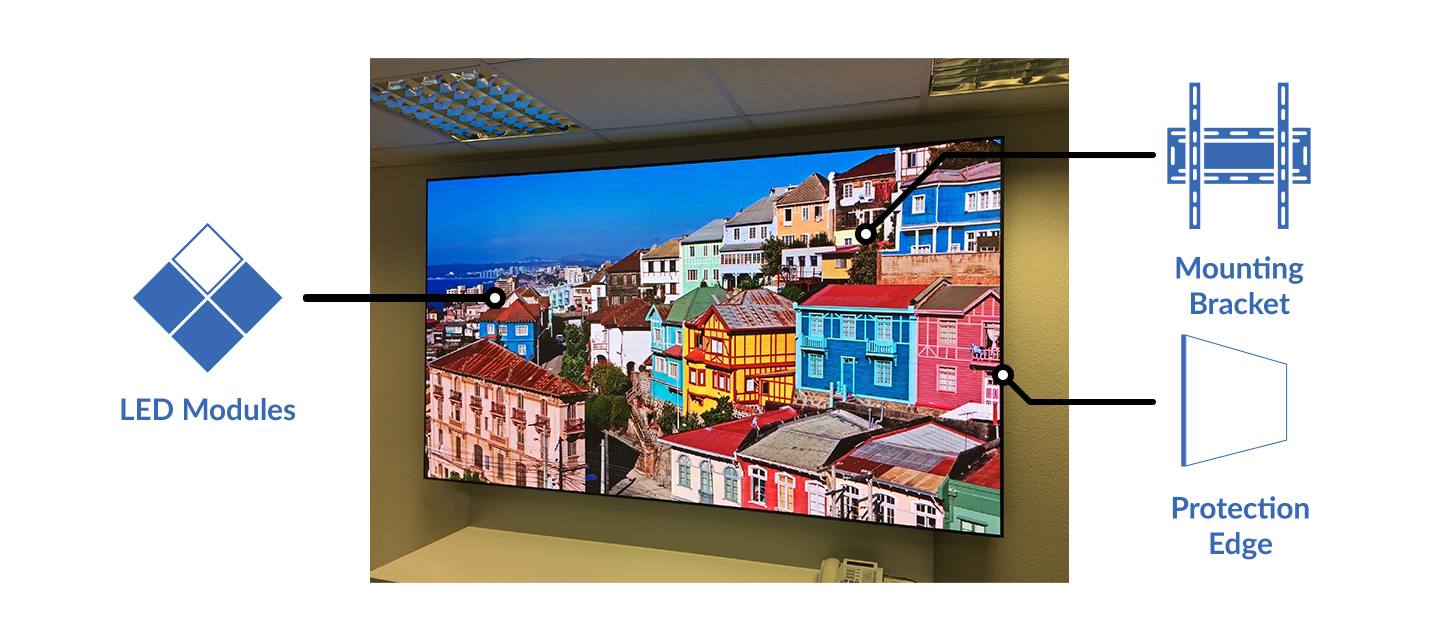 Complete Package Solution
This all-in-one package contains everything needed to get your display up and running, including the LED modules and mounting bracket. For larger DV-LED video walls an aluminium screen edge can also be made to order at no additional cost, protecting the display and improving the overall aesthetic.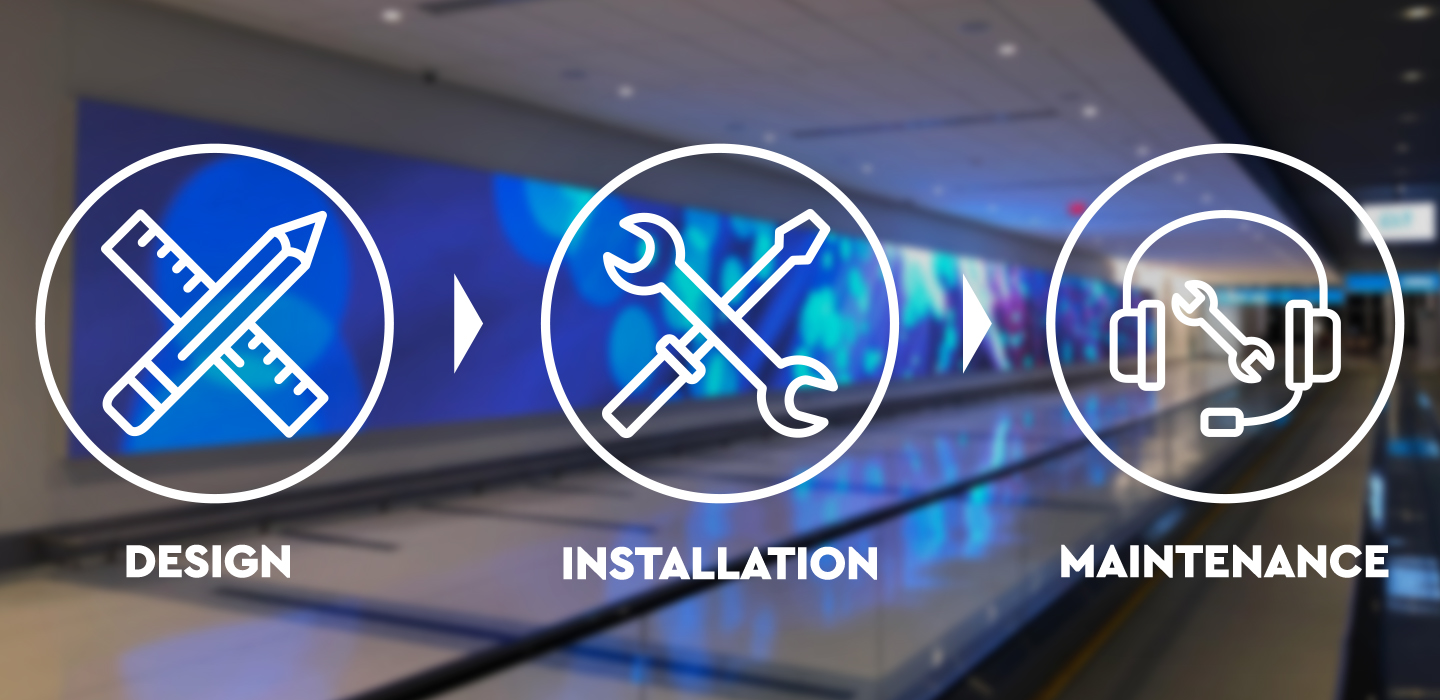 End-to-End Project Management
As every Direct View LED project is unique, they each come with their own challenges. We are here to advise and support you every step of the way. From designing bespoke displays to ensuring hassle-free installation and even providing maintenance, we can deliver full end-to-end project management where required.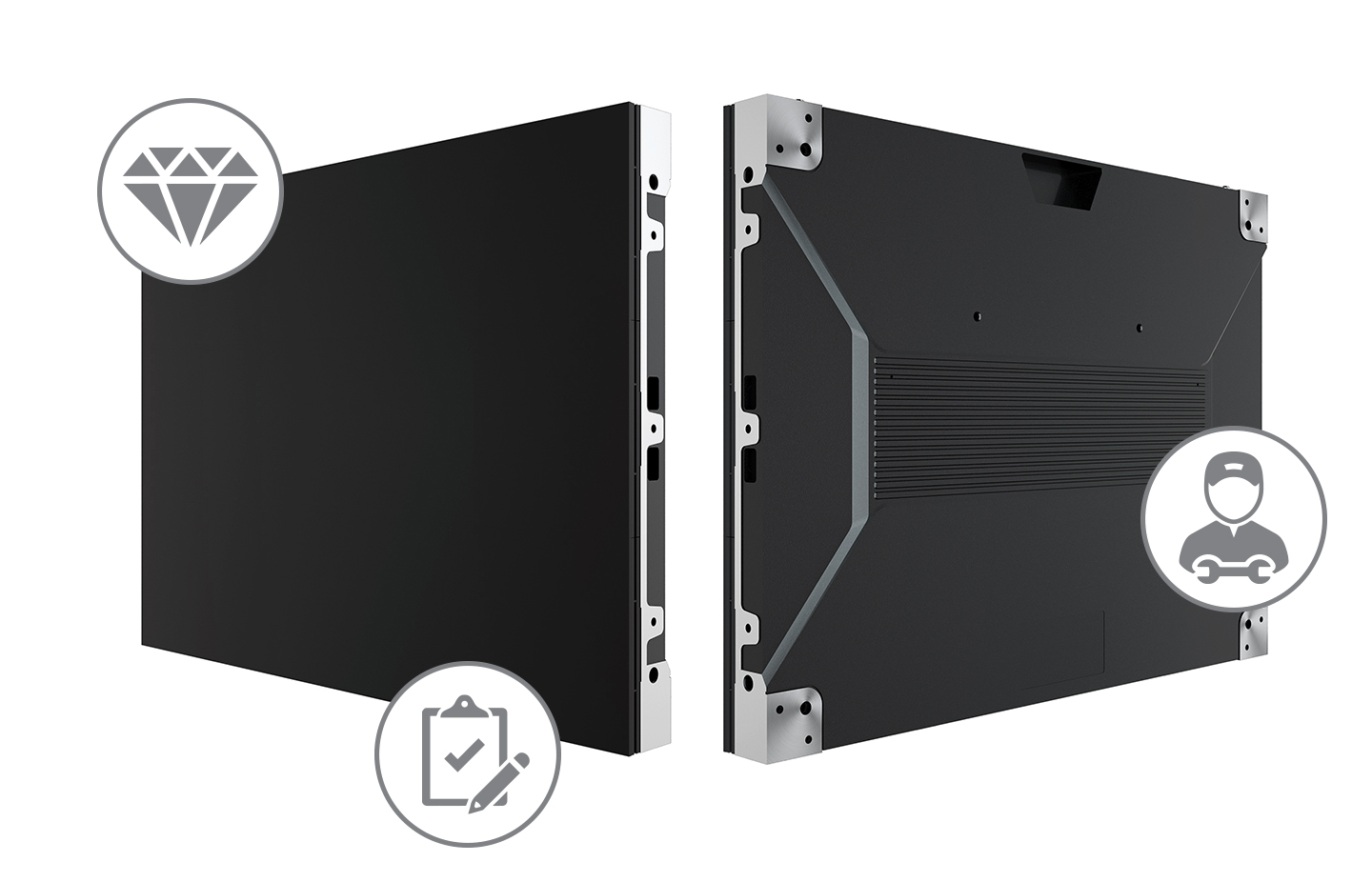 From production through to installation, our video walls undergo multiple rounds of strict quality control to ensure long-lasting reliability. In addition, quality calibration guarantees consistent image quality across the whole display.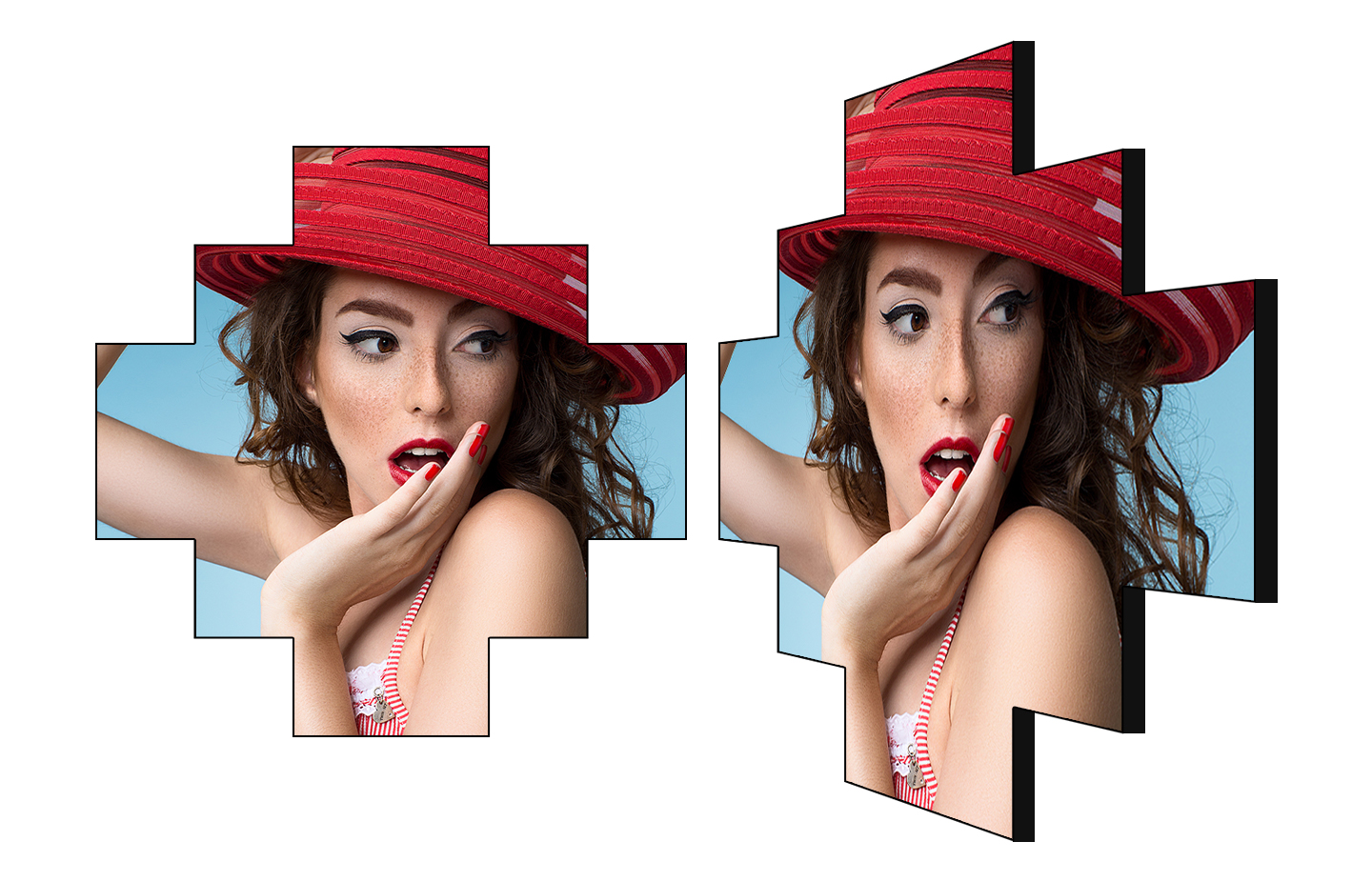 Thanks to their modular design, these versatile displays are not constrained by standard aspect ratios. Stand out from the crowd by sculpting seamless large-scale video walls to fill spaces of any shape and size in any location. The unique cabinet size gives ultimate flexibility by ensuring a 16:9 aspect ratio is also possible.