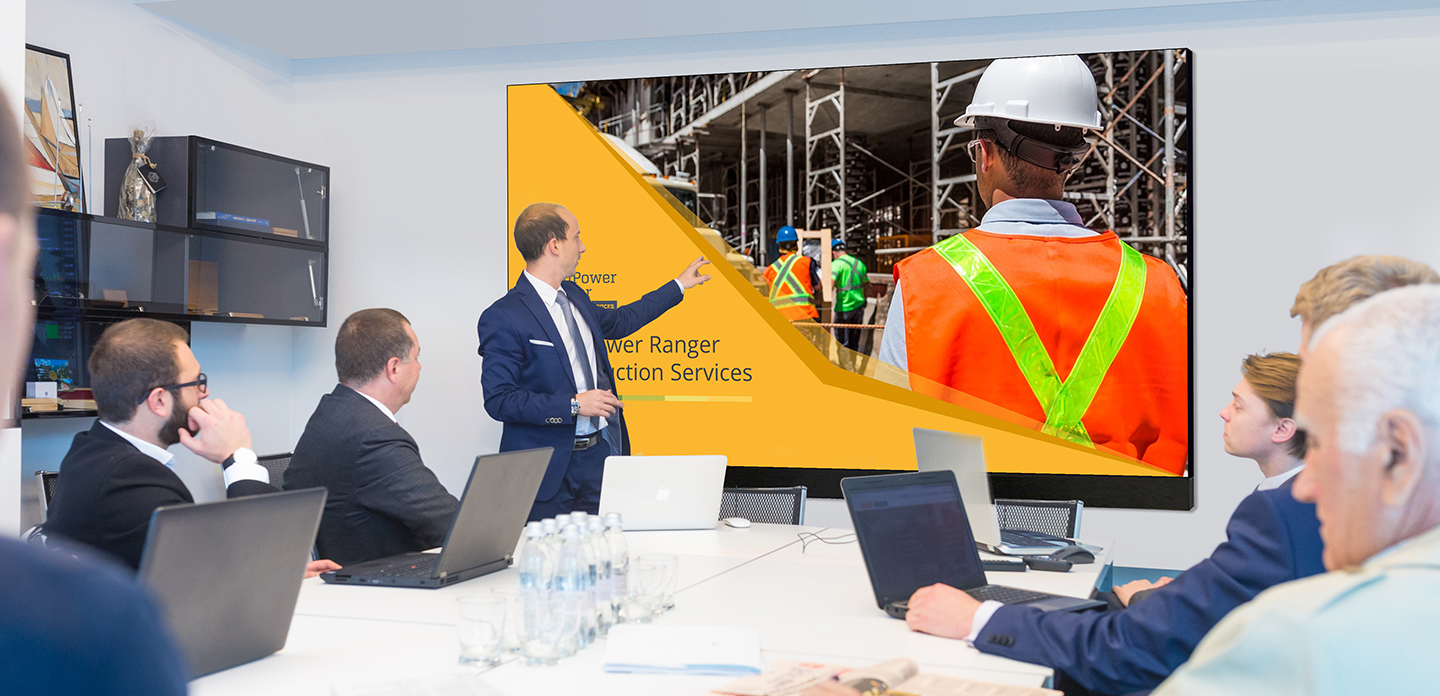 Powerful Meeting Room Presentation Display
Designed with mid- to large-sized meeting rooms in mind, these video walls will revolutionise your meetings. Featuring wireless mirroring and file sharing, easy-access front ports for connecting laptops, remote video conferencing, and multi-window splicing, they are the ultimate presentation displays.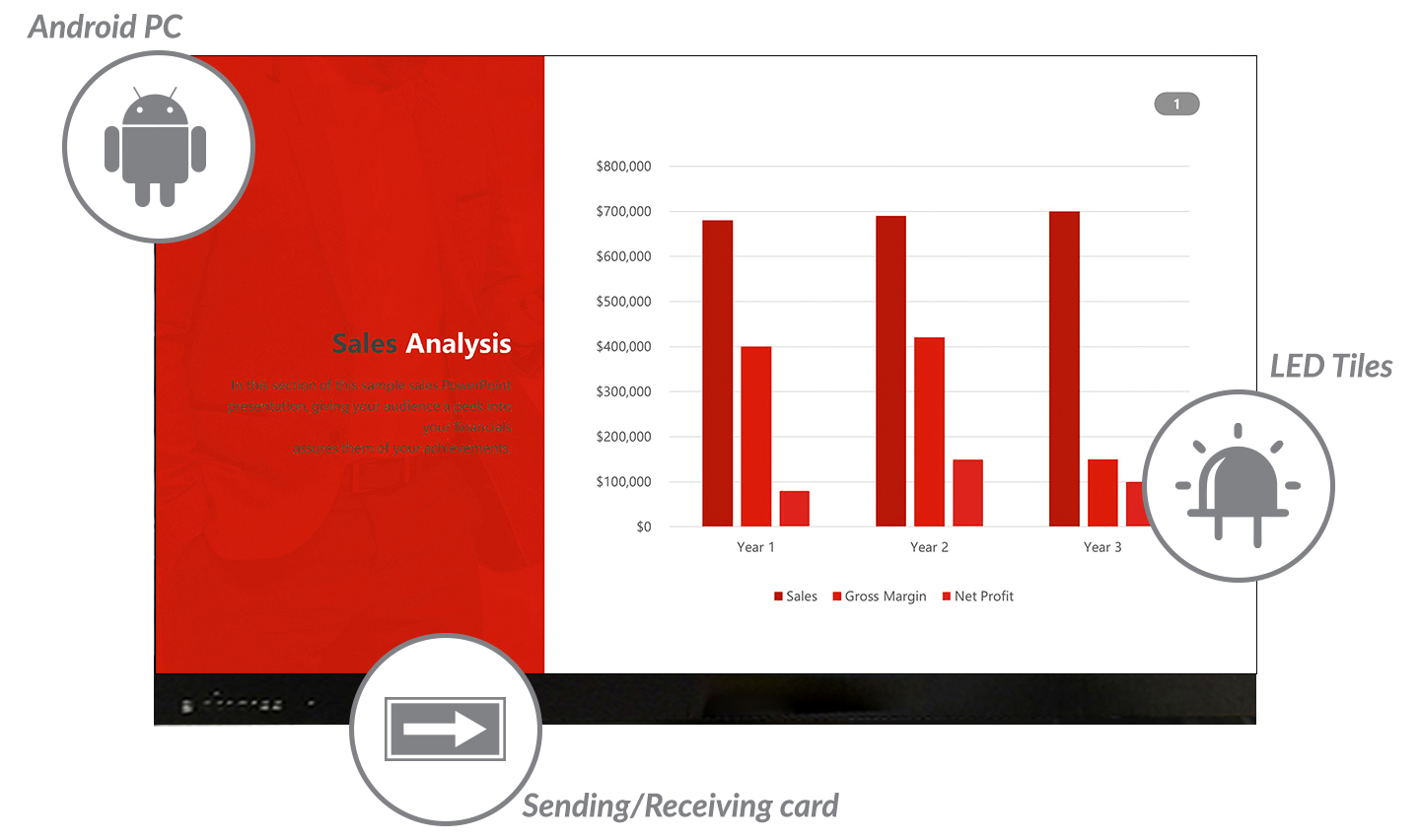 Combining the best LED technology on the market with a built-in Android PC, these video walls provide a fully integrated solution for most applications without the need for messy cables or additional hardware.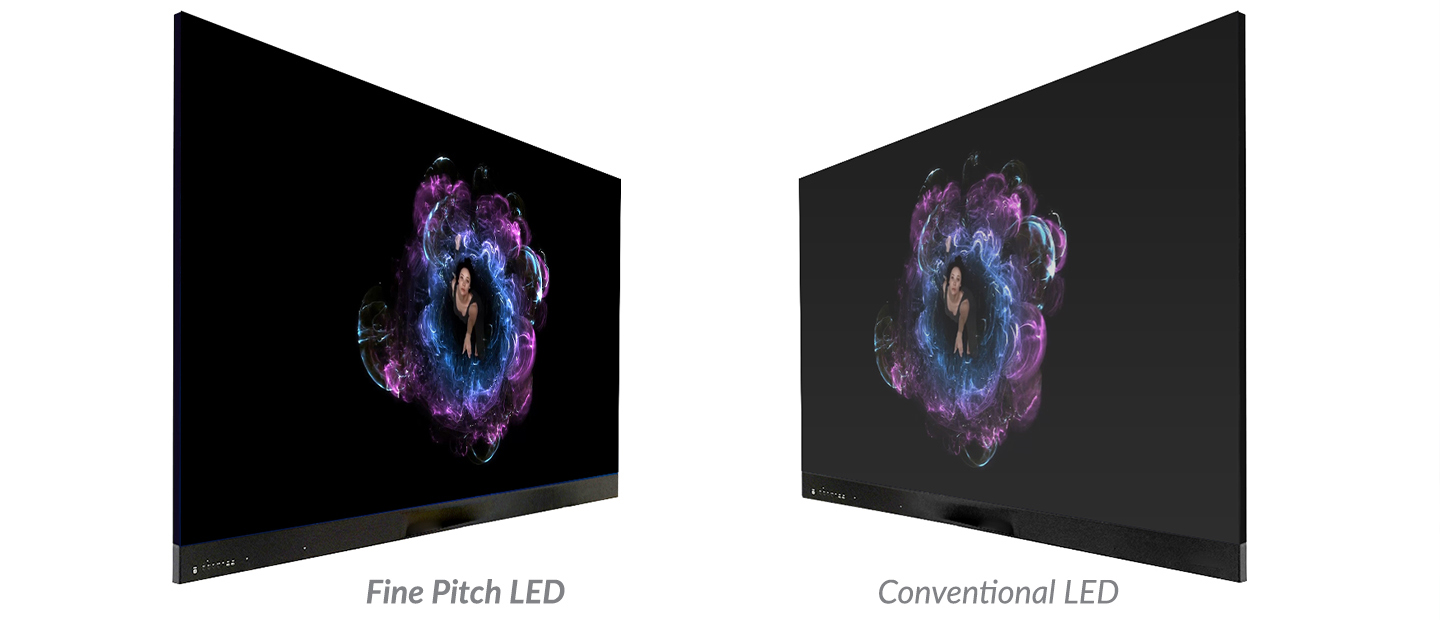 Achieve true black and vibrant colours thanks to state-of-the-art SMD LED technology and an ultra-high 5,000:1 contrast ratio. Wow attendees by delivering a truly captivating viewing experience with a remarkable 160° viewing angle.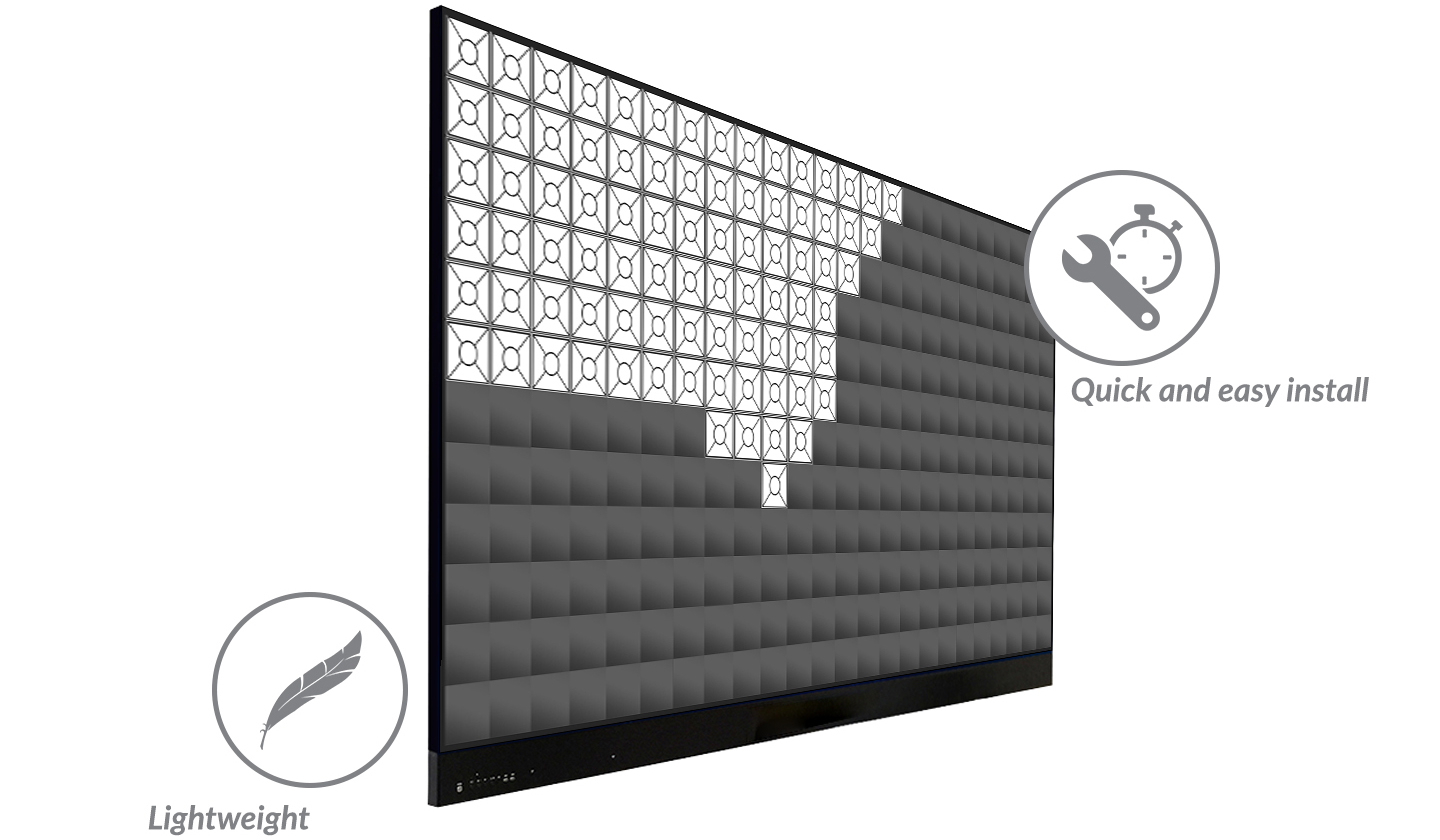 Unlike other Direct View LED solutions, this display comes as a complete out-of-the-box solution that is fully colour-calibrated. This, along with the compact, lightweight design, makes it incredibly easy to assemble and install.