Allsee Technologies: Official Digital Signage Partners of KV Kortrijk Football Club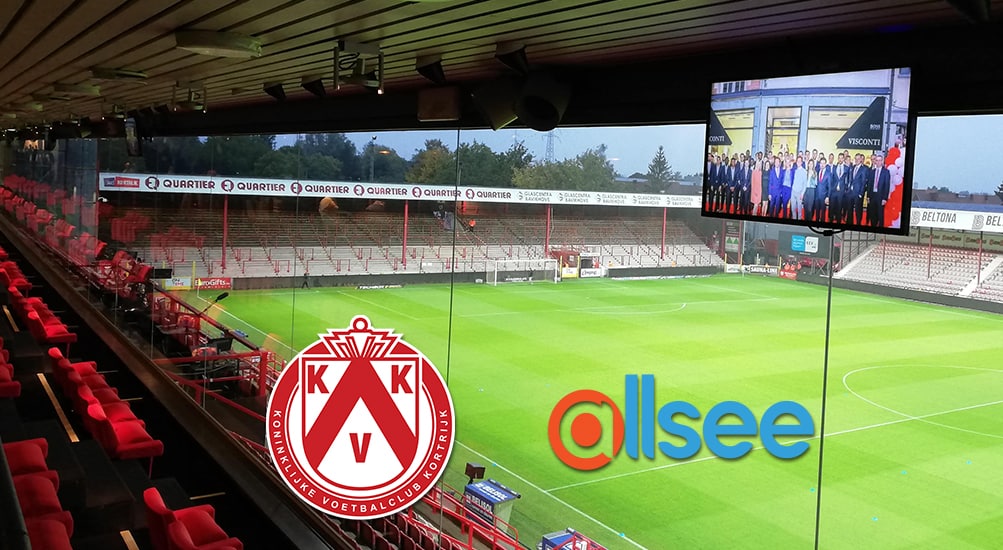 Allsee Technologies: Official Digital Signage Partners of KV Kortrijk Football Club
Allsee Technologies are excited to announce that we are now the official digital signage partners of KV Kortrijk (KVK). This partnership brings together a Belgian First Division football club and a cutting-edge digital signage manufacturer, helping both to boost their success in 2020 and beyond.
KVK, who made it all the way to the semi-finals in the Belgian Cup last year, were looking for a partner who could help them transform their stadium's digital infrastructure and create a more modern, professional space. As an experienced digital signage manufacturer, we knew just what the football team needed.
Digital Signage Solutions
The first thing we did was replace the screens in the skylounge, which were outdated and too small for their purpose, with 32" Professional Monitors. On game days, these displays are used to broadcast a live feed of the match, as well as promotional messaging from the team's other partners.
Next, we wanted to help KVK build hype and excitement in their press conference room. To do this, we added two Ultra Wide Stretched Displays to show the names of the coach and visiting coach for that game. With their narrow aspect ratio, these displays integrated perfectly into the existing rostrum.
KVK also required a solution to modernise the meeting space in their VIP area. For this purpose, we installed an Interactive Touch Display to be used as a touch screen whiteboard solution during meetings.
Finally, to help the stadium stay COVID-secure during the current pandemic, we provided two of our Hand Sanitiser Android Advertising Displays. With a free network upgrade plus one-year subscription to our CMS software, KVK can send unlimited content updates to these screens to broadcast promotional content as well as ensuring COVID messaging is always up-to-date with government guidelines.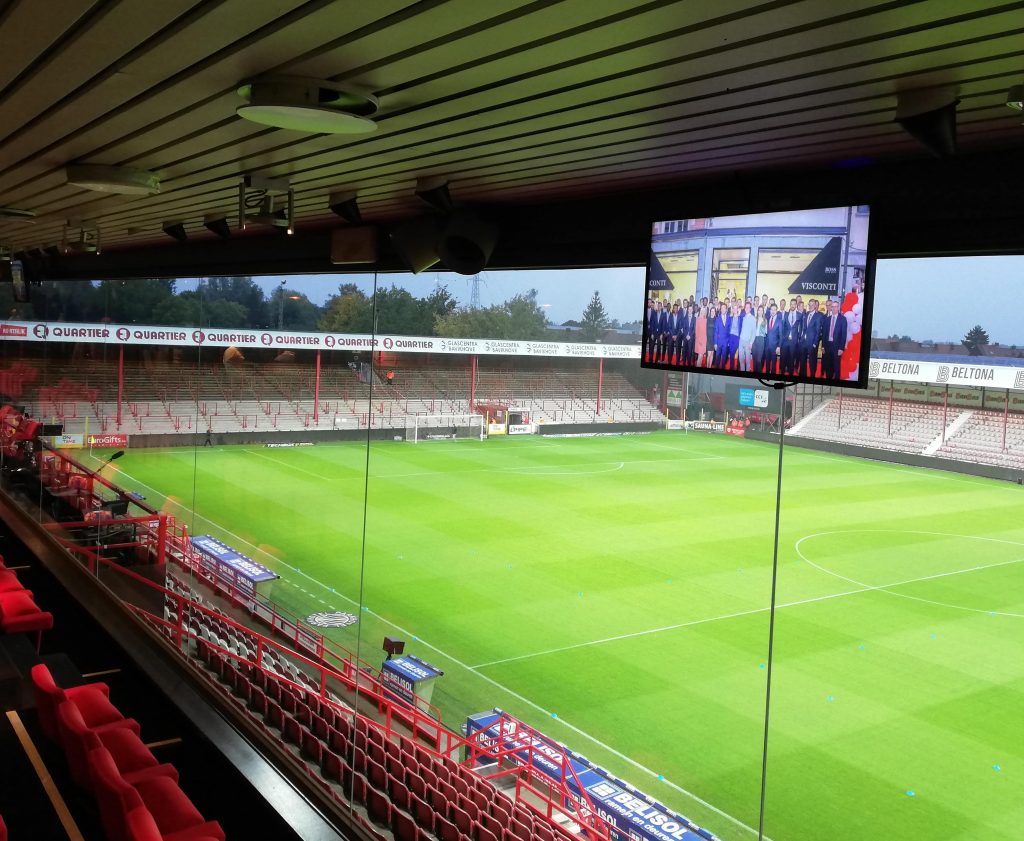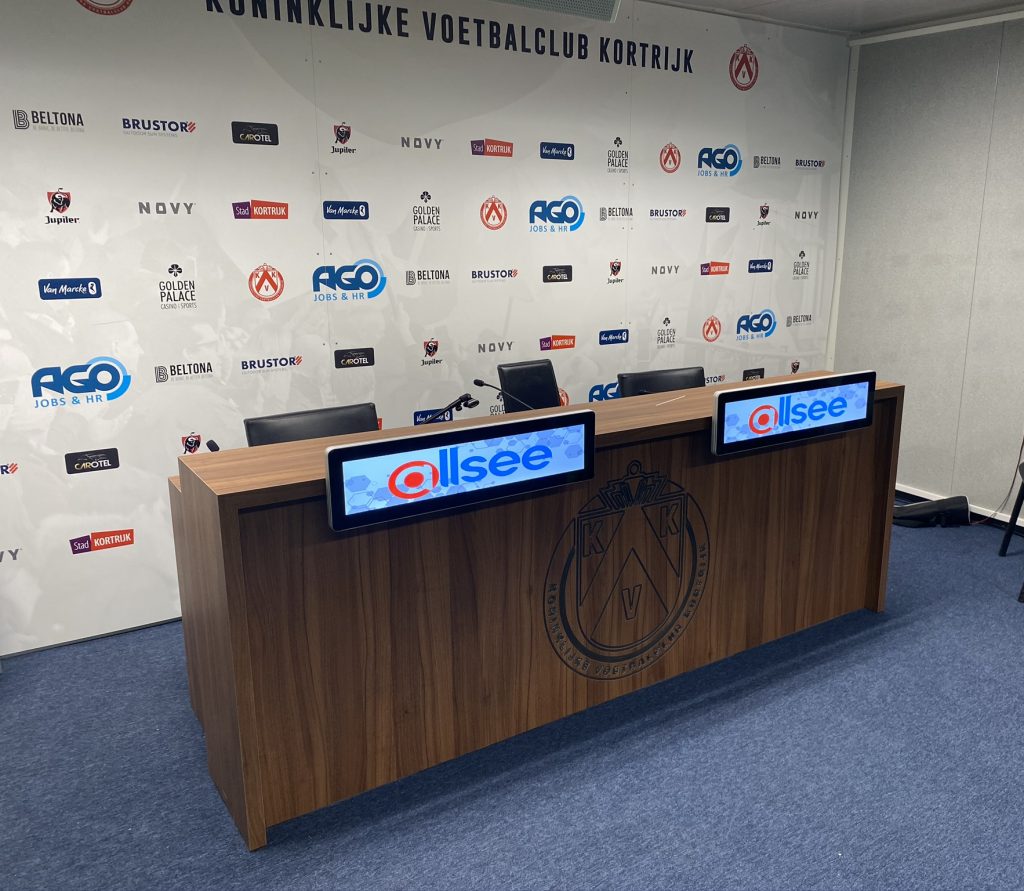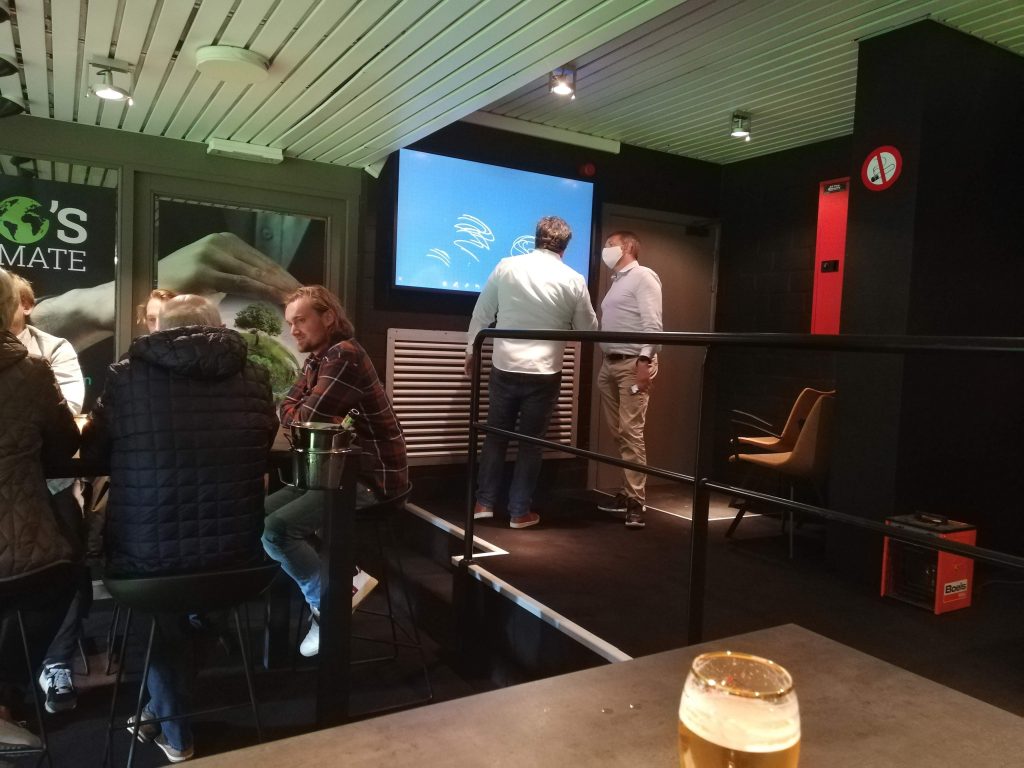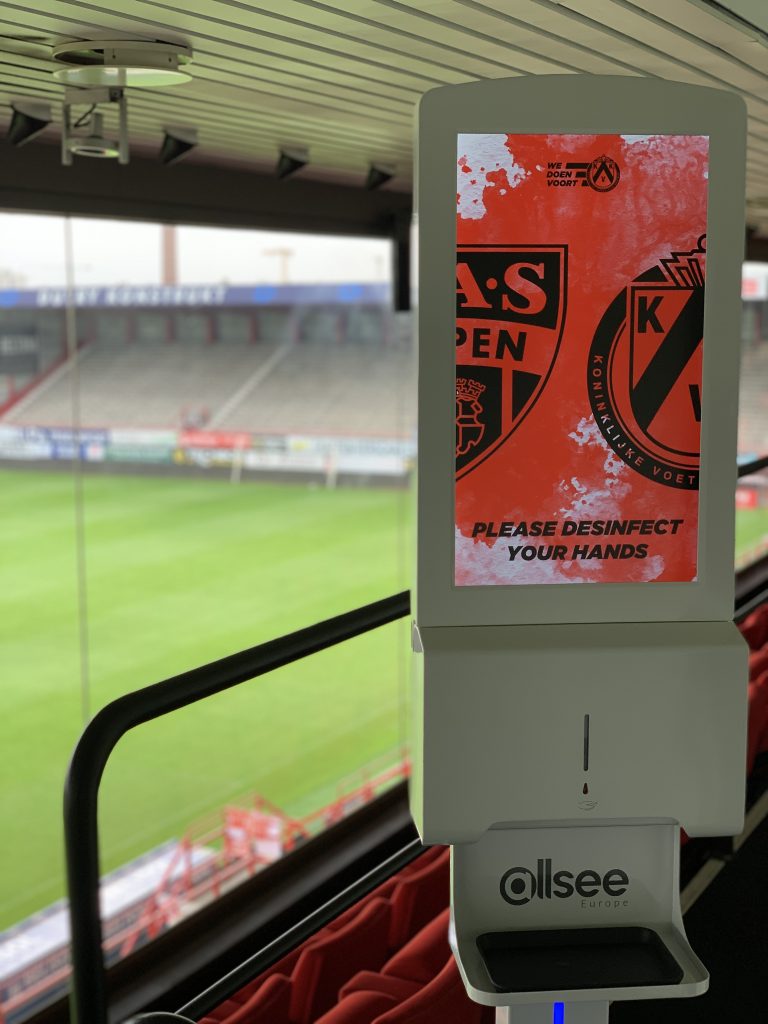 Pieter Vandoolaeghe, B2B Director of KV Kortrijk, had the following comments: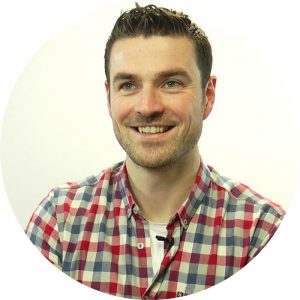 "Thanks to Allsee Europe, we have been able to give our VIP ROOM a new, fresh and professional look. They have also installed some beautiful hand sanitisers so our VIPS can safely enter the building. Thanks to the Interactive White Board, we can upgrade the customer experience for visitors. Last but not least, they have installed multiple screens in our press room. It's the perfect exposure for our sponsors during the press conferences!"
Bram Maes, European Sales Manager of Allsee Europe, adds: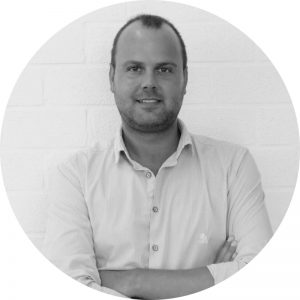 "This partnership with KV Kortrijk has enabled us to meet with our partners in a professional and pleasant way during the home games of KV Kortrijk. The VIP ROOM is just like a live showroom where we can show the power of our screens in a real life environment. We've also noticed that our products are very popular in the KVK business network, which has given us the chance to expand our own network enormously."
This partnership has already facilitated the digital transformation of KVK's aesthetic and digital infrastructure, as well as increasing the visibility of the Allsee brand within the Europe market. We now look forward to seeing how the relationship between KV Kortrijk and Allsee Technologies will continue to develop over the coming years.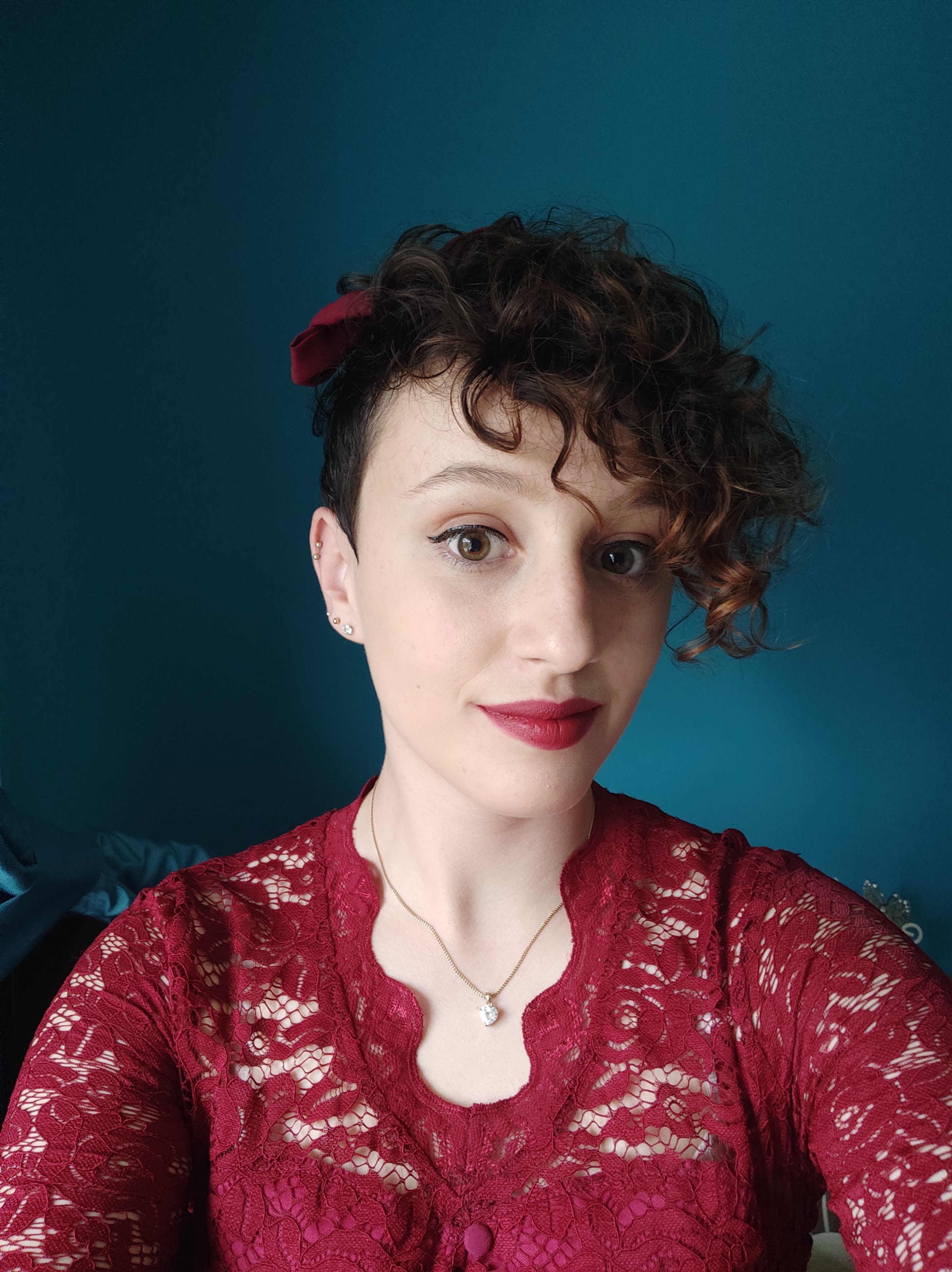 Chloe Weaver is the Digital Marketing Executive at Allsee Technologies.