How Digital Signage Can Help You to Reopen Safely
How Digital Signage Can Help You to Reopen Safely
Are you confident that your business is completely protected against COVID-19? With the influx of Christmas shoppers and family gatherings, being 100% COVID-secure is going to be more important than ever over the coming months to keep cases low during and beyond the festive period. Not only will this save lives, it will also mean non-essential businesses can remain open by eliminating the need for another lockdown.
Digital signage can help you to achieve this. Rather than just sticking a bottle of hand sanitiser by the door and throwing up some posters to meet the bare requirements for COVID safety, by investing in digital signage you can …
Deliver attention-grabbing, fully up-to-date messaging anywhere its needed;
Provide hand sanitiser dispensers that are guaranteed to be seen and used upon entry;
Ensure anyone entering the premises has a normal temperature and is wearing a mask.
This will make the world of difference in keeping yourself, your staff, and your customers safe this Christmas.
From Hand Sanitiser Advertising Displays to Facial Recognition Thermometer Displays to Outdoor Digital Battery A-Boards, check out the infographic below to find out more about how COVID-19 digital signage solutions can help businesses to reopen safely!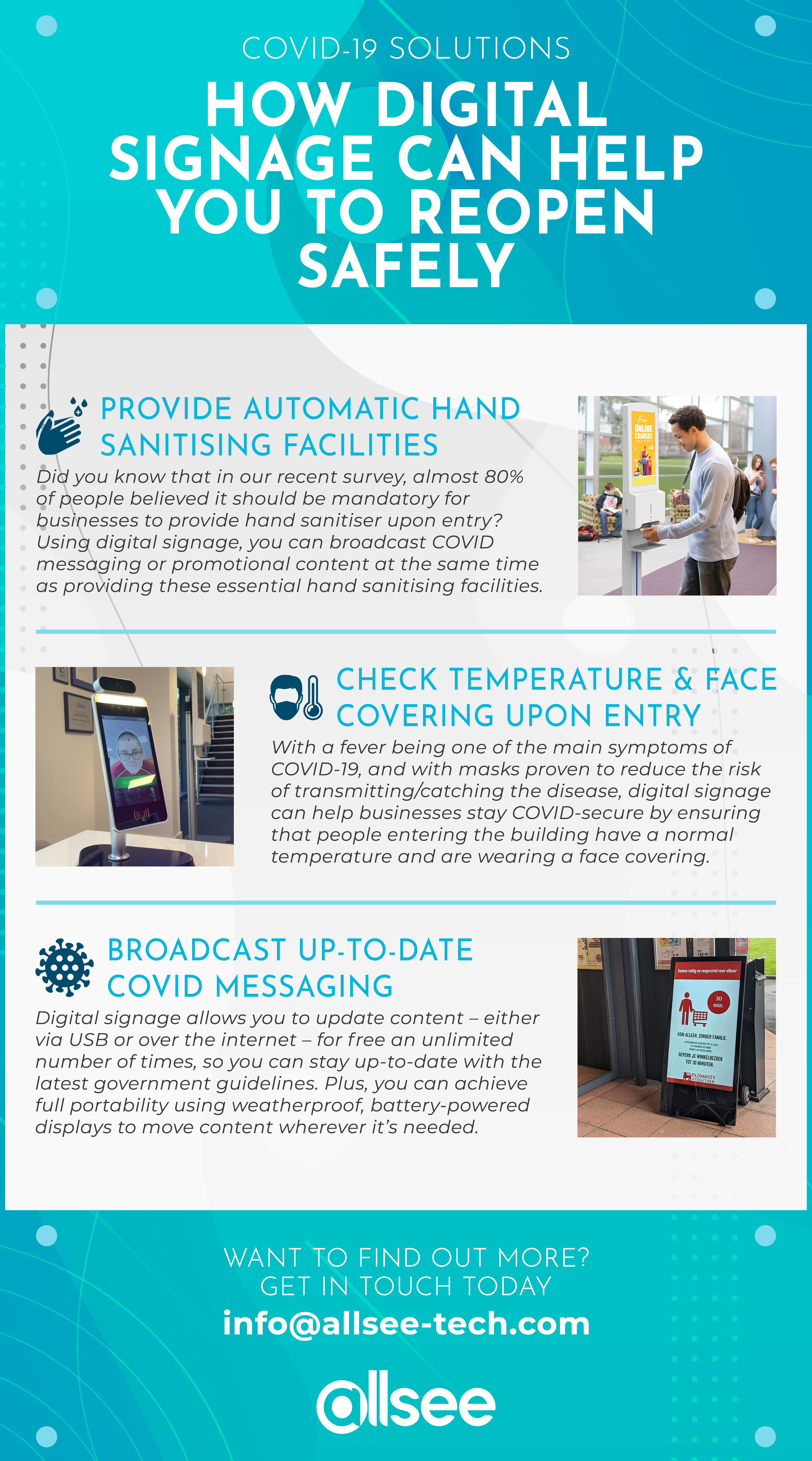 Share This Infographic On Your Site:
Please include attribution to www.allsee-tech.com with this graphic.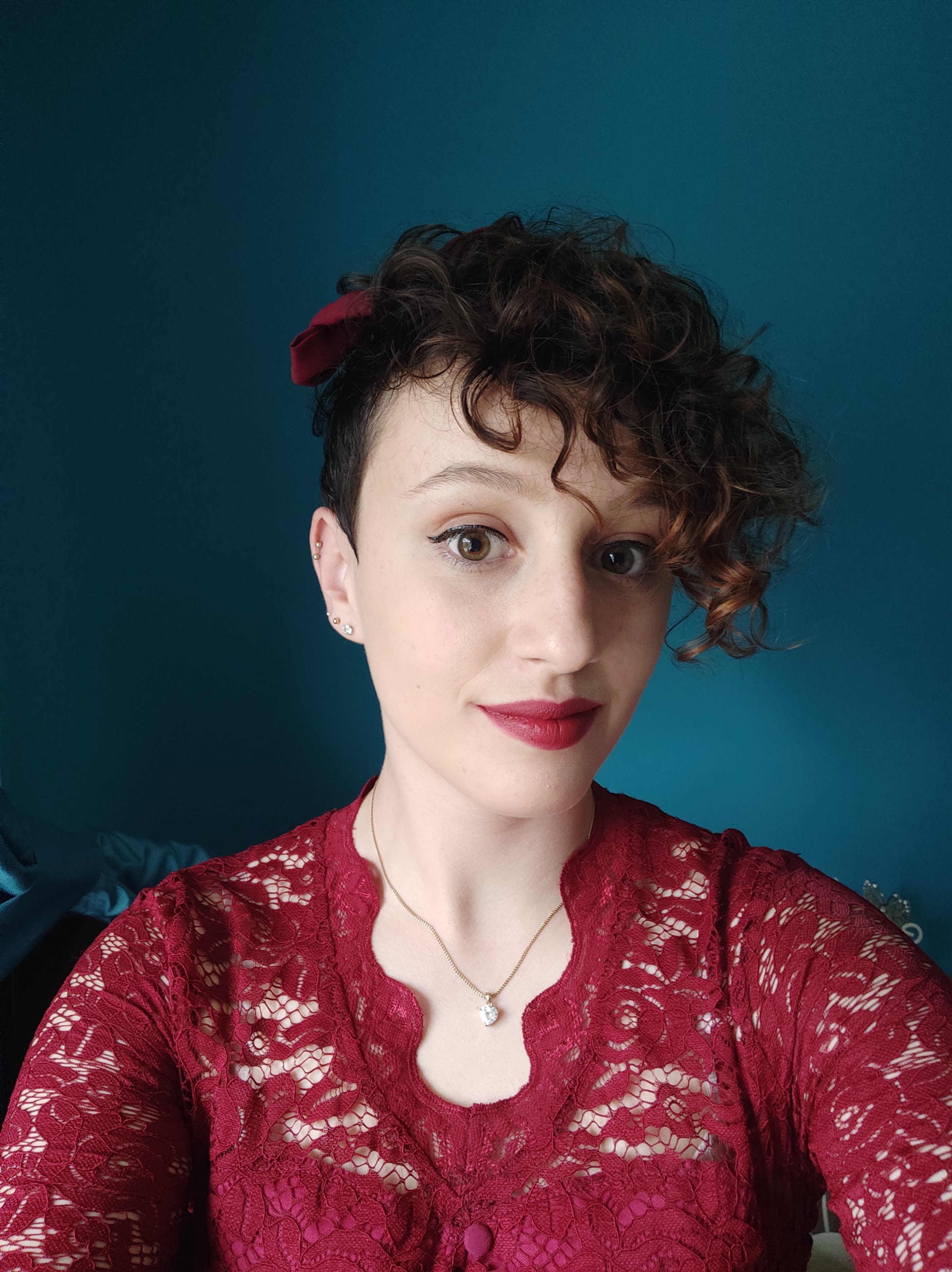 Chloe Weaver is the Digital Marketing Executive at Allsee Technologies.