Allsee's Digital Signage Forecast for 2023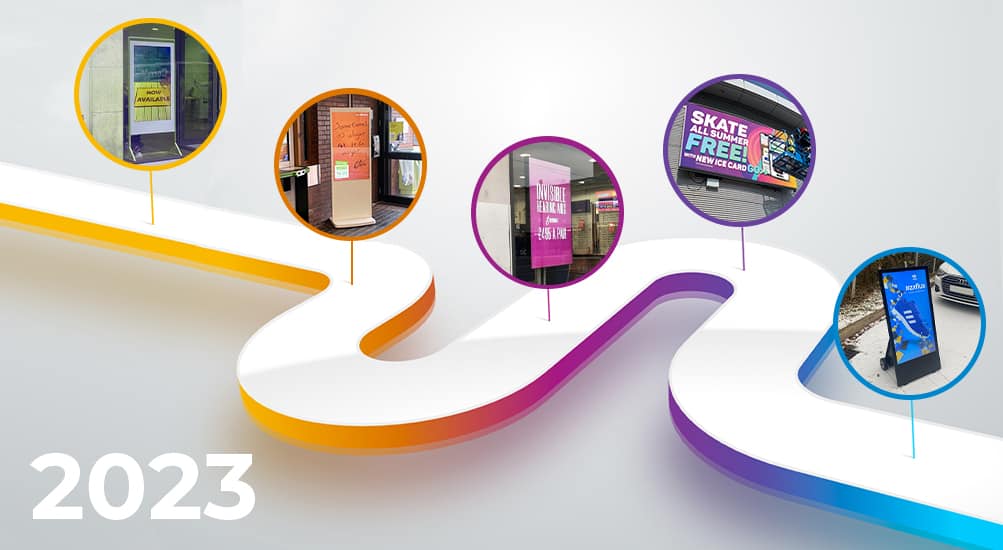 Allsee's Digital Signage Forecast for 2023
Want to learn more about what we were up to in 2022 and our predictions for 2023? Check out the recording of our latest digital signage webinar where we explore industry trends, tips to succeed, our most popular ranges, and so much more…!  
During 2022 we focused on upgrading a wide range of our products based on the crucial feedback from our partners and current industry trends. This allowed us to develop innovative solutions that perfectly fit the market's needs and continued to make digital signage even more accessible to a wider variety of end users.
What Did We Develop in 2022?
Following requests from multiple partners, our first product launch of last year was our Superslim Freestanding Double-Sided Posters, launched in January. This range was extremely well received and opened the doors to new projects, offering a truly unique and high-end frame. As a response to the increased demand for larger digital signage solutions, we also launched our new 75" Ultra High Brightness Window Displays as well as the colossal 4K 65" Freestanding Digital Posters. The popularity of both these solutions showed that the market for high brightness displays and 4K solutions continues to grow immensely. Lastly, we introduced the all new Allsee PushShare Dongle and the improved Pop-Out Video Wall Mount, both featuring a whole new design based on partner feedback and a wide range of new features!
Last year we were not only focused on launching new and innovative solutions, but we also wanted to improve our existing ranges based on your feedback. We started by launching the new Freestanding Digital Posters, now slimmer, sleeker, lighter and smarter than ever! We then introduced the improved Freestanding PCAP Touch Screen Posters that were developed to respond to the rapid increase in demand for interactivity. This was the biggest upgrade in Allsee's history and the new range features ultra-responsive PCAP touch screen technology that allows for a whole new level of interactive experiences. Following the trend of interactive displays, we also upgraded our PCAP Self Service Kiosks that now feature a more powerful OPS PC and a new Epson printer that offers the best reliable technology from an incredibly well-known brand. Finally, we launched the newest version of our Outdoor Digital A-Boards, that now feature a high temperature panel and improved paint to maximise the lifespan of your screens even under prolonged exposure to direct sunlight and the elements.

What Can You Expect From 2023?
We continue to work hard to offer you the best digital signage solutions on the market and deliver ranges that will perfectly meet the industry's requirements; so 2023 is going to be full of new and innovative products.
We want to start by addressing the continued increasing demand for high brightness screens and are going to be launching an all-new Outdoor Battery A-Board that will feature an incredible 1,500cd/m2 brightness. This new range will be better suited for outdoor use in high brightness locations, but don't worry, we're still maintaining the 700cd/m2 version for use in non-south facing locations or projects that benefit from a longer battery life.
As the requirement for 4K resolution screens continues to rise, we also want to address this by introducing a new 4K digital signage media player that will be ideal for LCD Video Walls as well as larger existing commercial displays. This will also benefit DV-LED projects that require a larger resolution and, since this technology continues to rapidly grow, we predict this new media player is going to be extremely useful. In fact, compared to the previous year, we've seen just over 2,000% growth in DV-LED sales in 2022, proving that this technology is taking the industry by storm. This is also why, in 2023, we plan on improving the resolution of our Outdoor DV-LED solutions and stocking lower pitches of this range to quickly fulfil your projects with no long lead times.
From an all-new remote control design to an updated digital signage app UI, there is so much more that you can expect from us in 2023! This year is going to be full of innovative new solutions and, with our partners by our side, we are sure that it is going to be a year of incredible growth as well.
Your continued feedback is crucial to our product development so, if there is anything you would like to see from us or want to give your opinion on our services, get in touch today and we would love to discuss your ideas!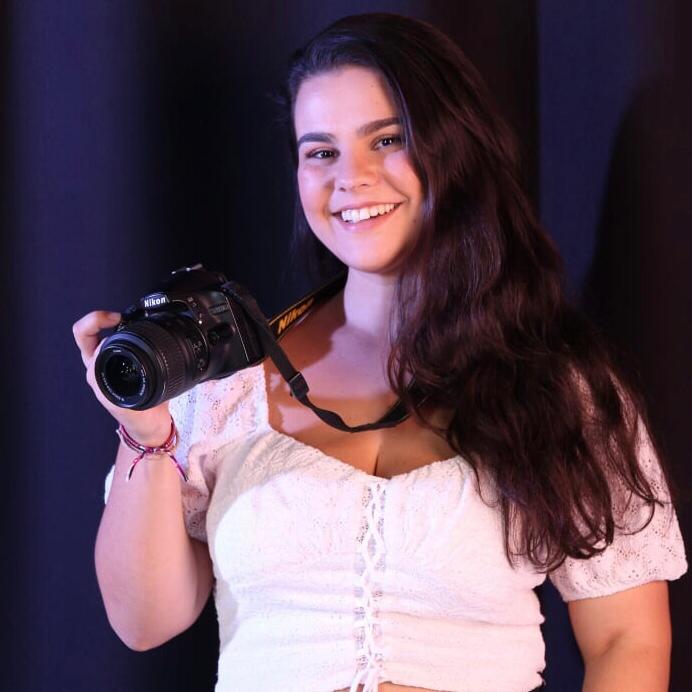 Leonor Guedes is the Digital Marketing Assistant at Allsee Technologies.