Allsee Brings the Wow Factor to ISE 2020 with Digital Signage Solutions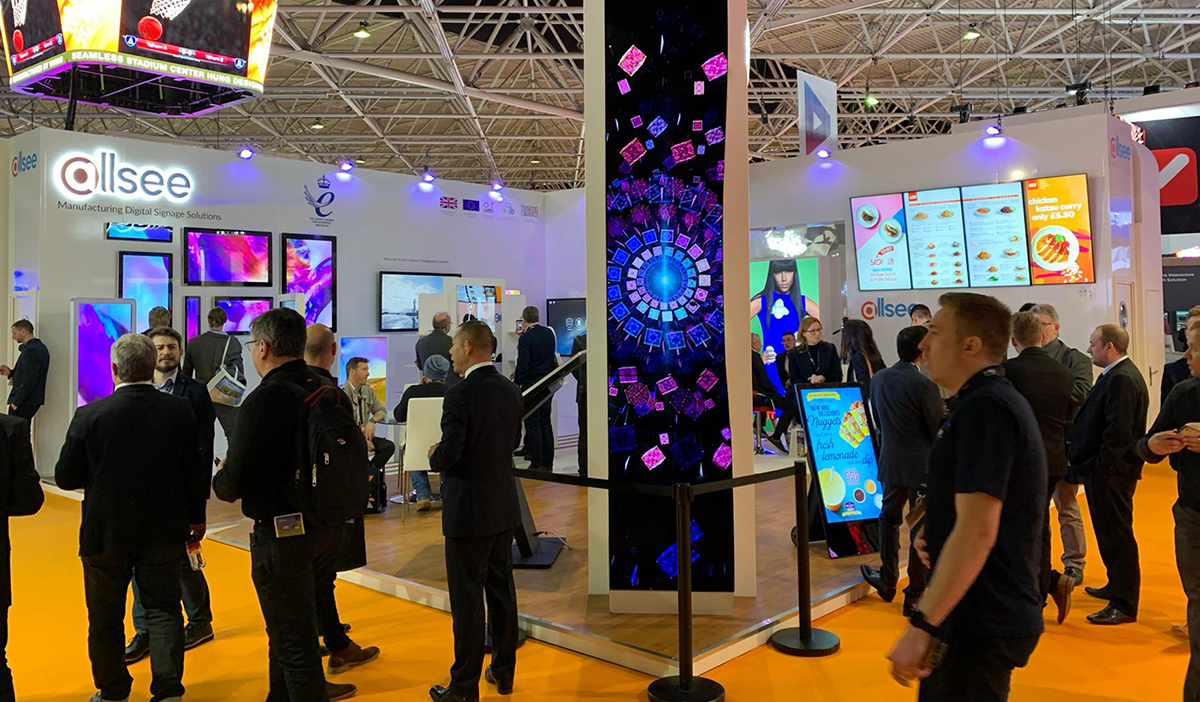 Allsee Brings the Wow Factor to ISE 2020 with Digital Signage Solutions
Allsee Technologies, the UK's leading Digital Signage manufacturer, wowed attendees of Integrated Systems Europe (ISE) 2020 with our wide range of solutions on display. Now a firm favourite at the world largest AV integrator show, we showcased brand new bold innovations such as:
OLED Video Wall Displays
Outdoor Battery Powered A-Board
Ultra-Wide Stretched Displays
LCD Shelf Edge Displays
Visitors to the Allsee stand were also able to see for themselves the brand new products we have launched in the last year, including: our High Vibrance Displays with their 700cd/m² commercial grade panel; our 15" Digital Rod Displays, which are perfect for estate agent windows; our Hanging Double Sided Window Displays; and our revolutionary indoor Digital Android Battery A-Board.
Allsee also demonstrated the wide range of industries that can benefit from our solutions, showing our screens for the corporate market with our brand new 4K Slim Bezel Interactive Touch Display and 10" POS PCAP Touch Screen, for window displays with our Ultra High Brightness Monitors, for QSRs with our Network Digital Menu Boards, and for retail with our updated 4K LCD Video Walls and flagship Android Advertising Displays.
Following the show's conclusion, Allsee Technologies Managing Director Dr. Baoli Zhao had the following to say about ISE 2020':
"I would personally like to express how grateful we all are that so many of our existing partners, as well as potential new partners, were able to visit us given the travel restrictions. In spite of this, ISE 2020 was our most successful show to date. We're delighted by the excitement generated from the products we have recently launched as well as the solutions we previewed which we will be launching throughout 2020."
Thank you to all our partners and new friends who visited the stand during 2020. For those who were not able to attend the show, please see a selection of photos, as well as our YouTube playlist, from our time in Amsterdam. As we say goodbye to Amsterdam for the last time, Allsee are delighted to announce that plans are already underway for our biggest ISE EVER in Barcelona for ISE 2021. ¡No podemos esperar!
Get in touch today for more information on any of the solutions that we exhibited at ISE 2020 by emailing info@allsee-tech.com or calling our office on +44 (0)121 421 4458.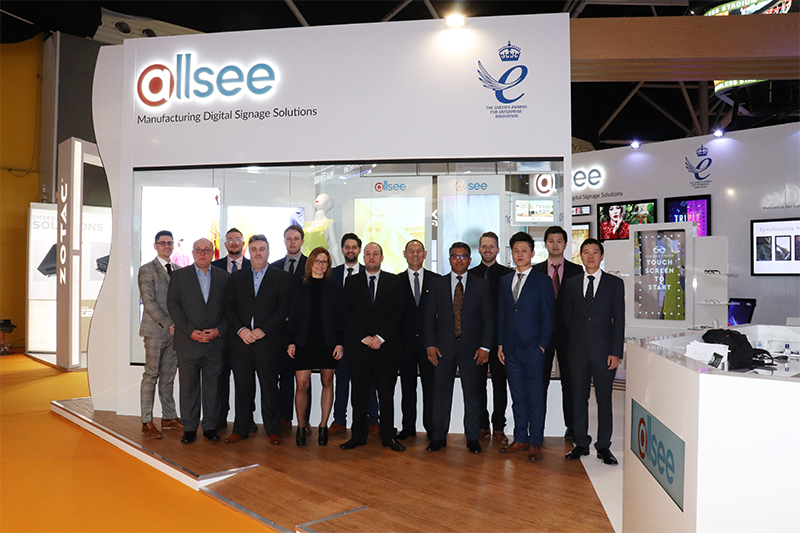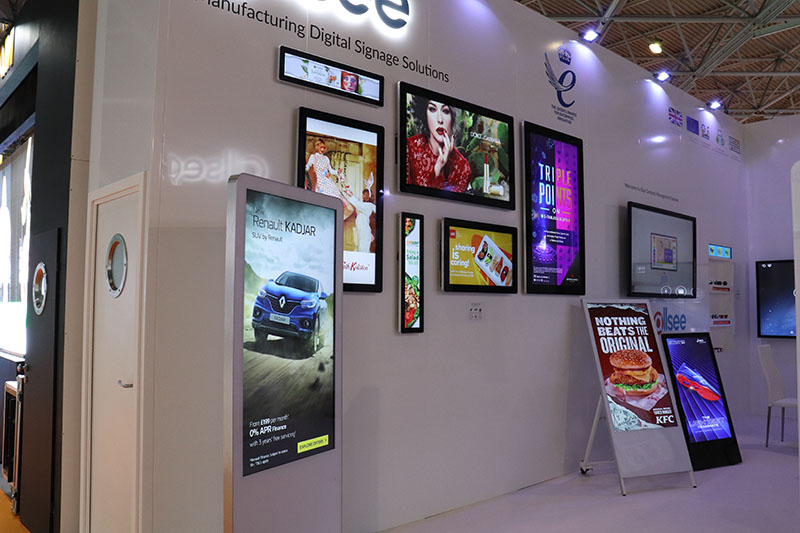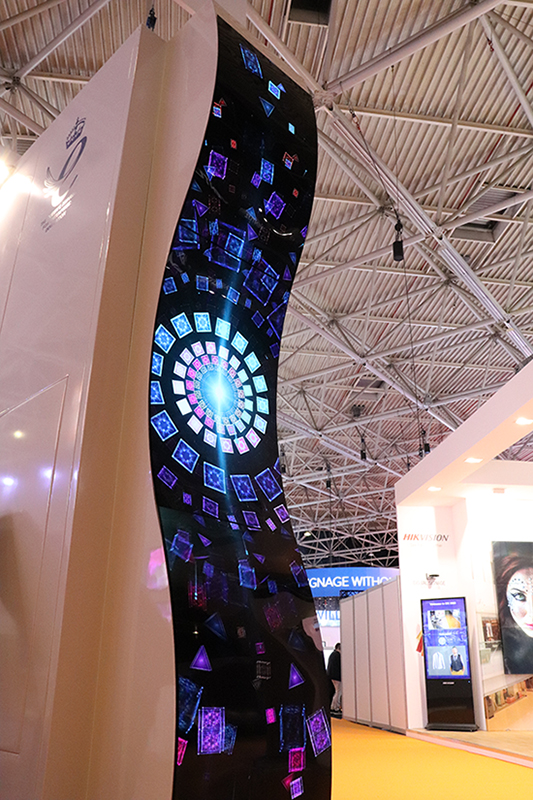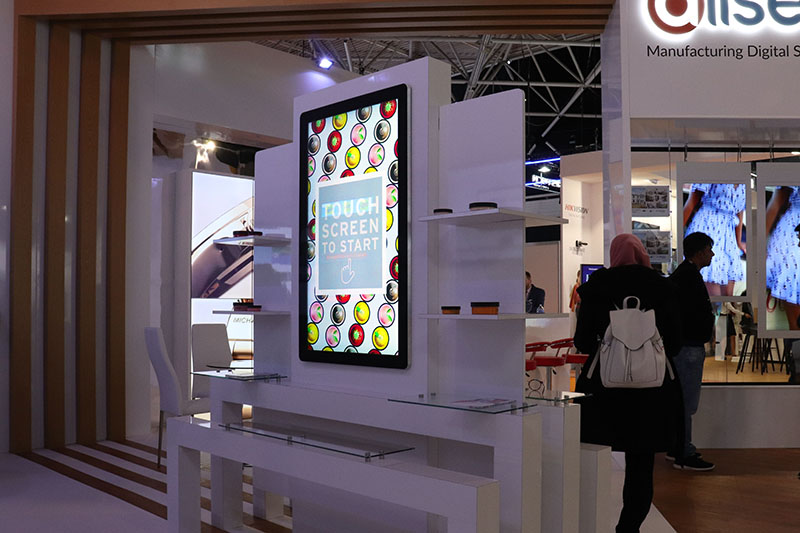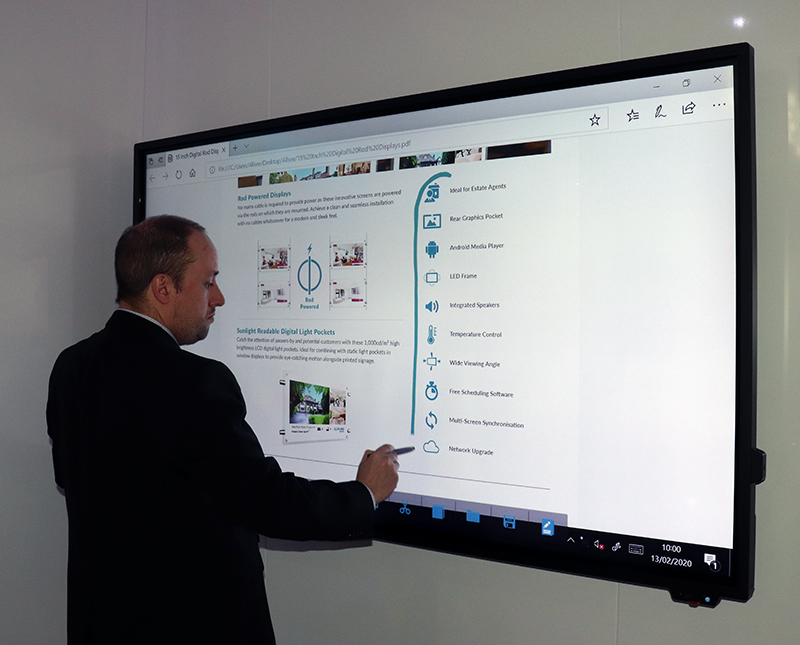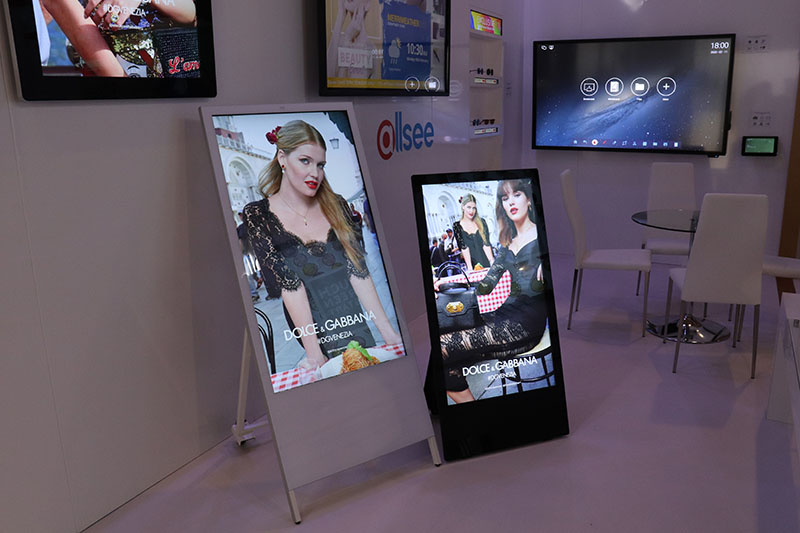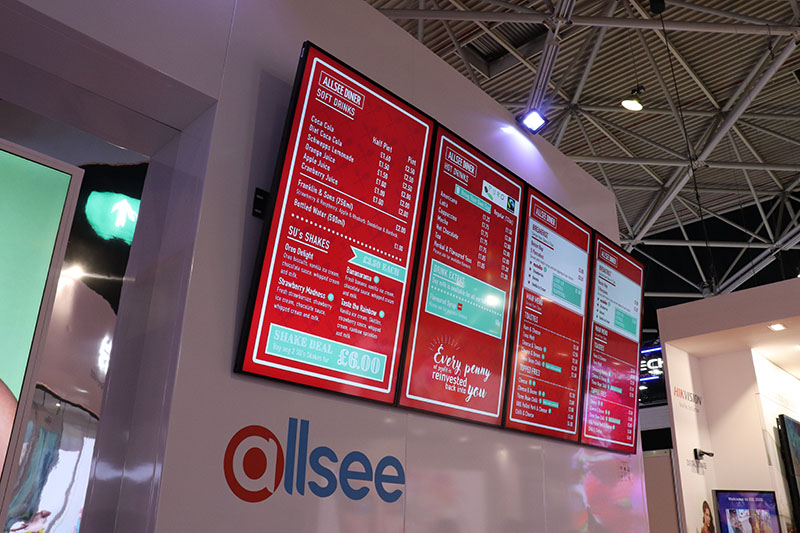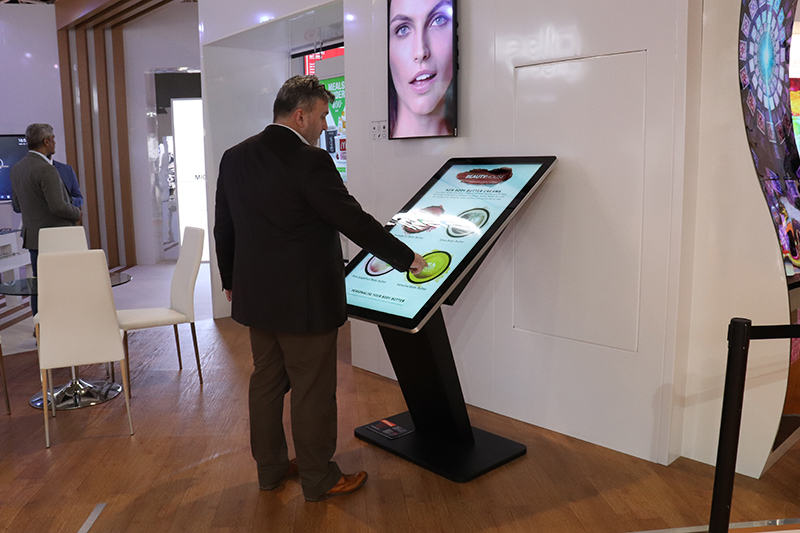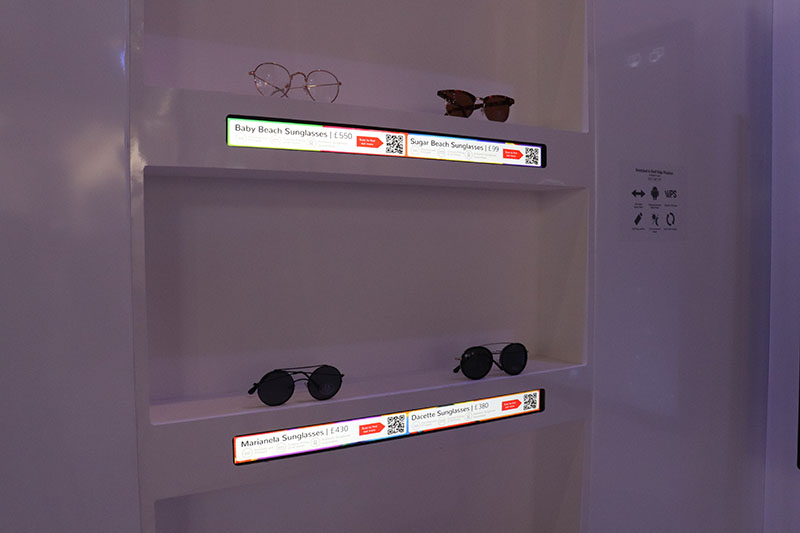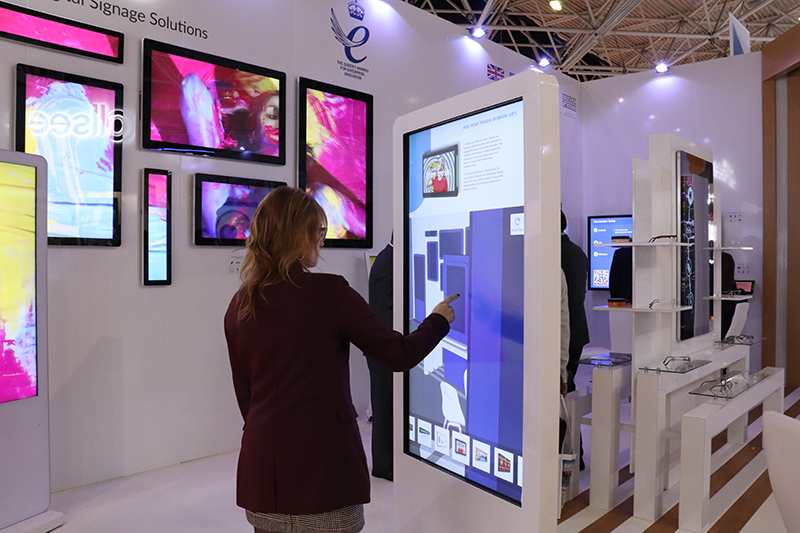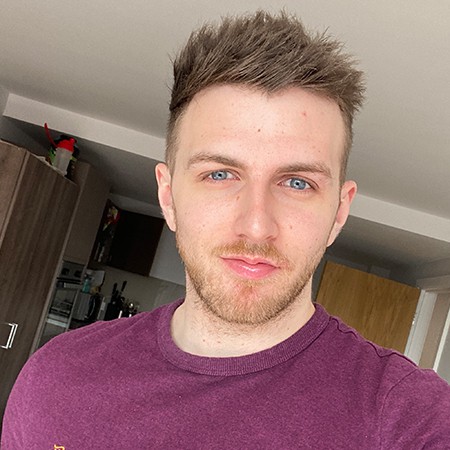 Tom Rock is a Marketing Manager for Allsee Technologies. His background is in Digital Signage and Graphic Design.