Why Choose My Signage Portal for Your Digital Signage Projects?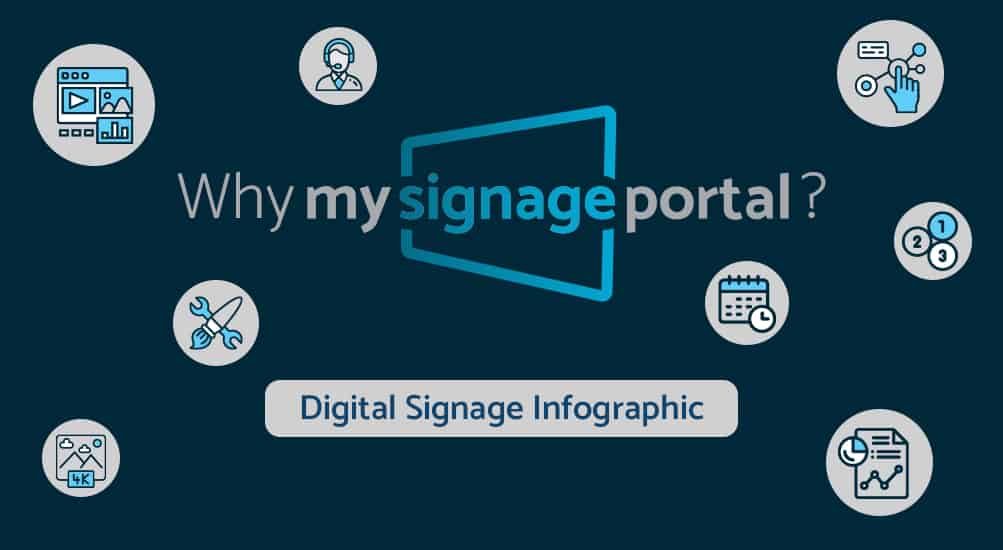 Why Choose My Signage Portal for Your Digital Signage Projects?
Learn all about My Signage Portal and find out about the latest features:
Almost a decade ago, My Signage Portal was developed as the ultimate user-friendly Content Management System (CMS), always with the ultimate goal of making digital signage as accessible as possible. But with so many options available on the market, why should you choose My Signage Portal? What makes our CMS platform stand out from others? Check out this infographic to find out!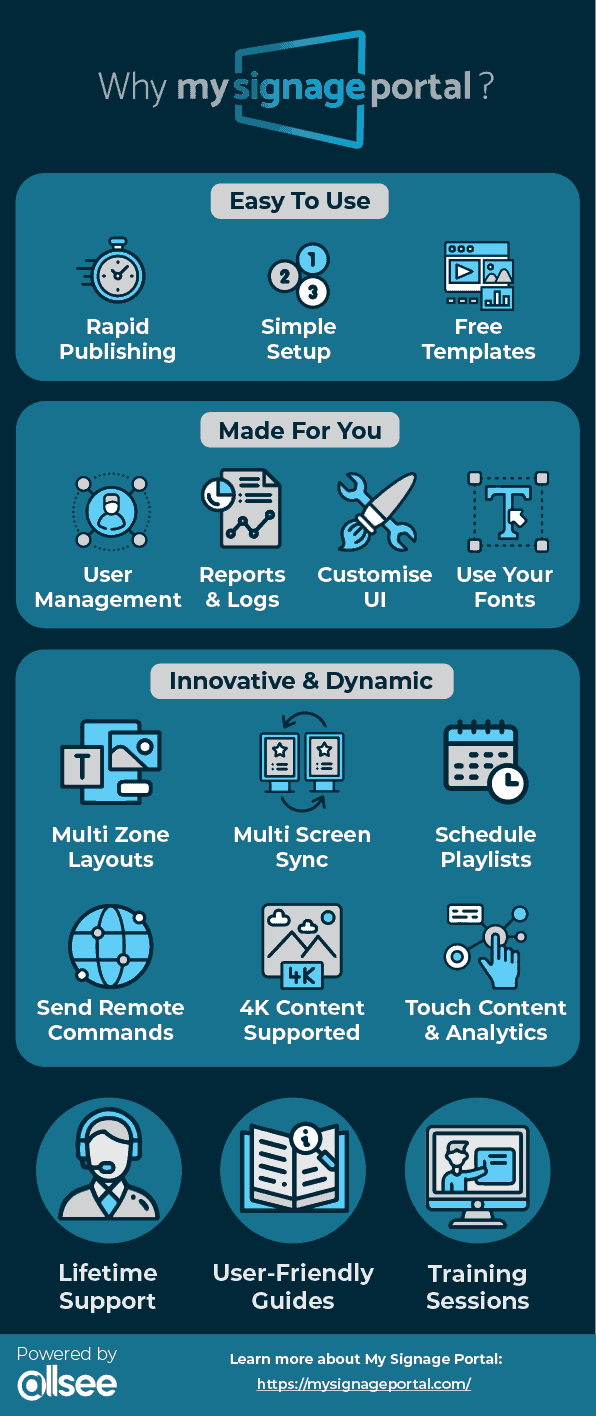 In recent years we have heavily focused developing our CMS platform based on partner and end user feedback. My Signage Portal has gone through several upgrades by prioritising the user's needs and we have worked on offering new advanced features that ensure a more intuitive and efficient experience for all users.
Are you interested in learning about the latest My Signage Portal updates and features? Here's what we have been working on:
You can also access My Signage Portal's YouTube channel for step-by-step video tutorials, or check out the following webinar recordings to learn how to best take advantage of this Content Management System platform:
Your continued feedback is crucial to the development of My Signage Portal and we are always eager to listen to your opinions, ideas, and suggestions!
If you would like to leave some feedback or have any questions, get in touch today.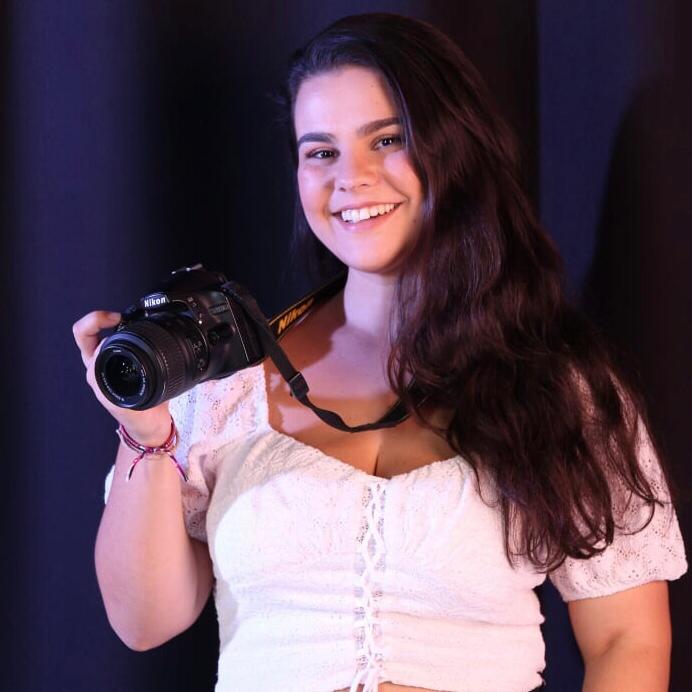 Leonor Guedes is the Digital Marketing Assistant at Allsee Technologies.