Outdoor Digital Signage: Tips, Tricks and Trade Secrets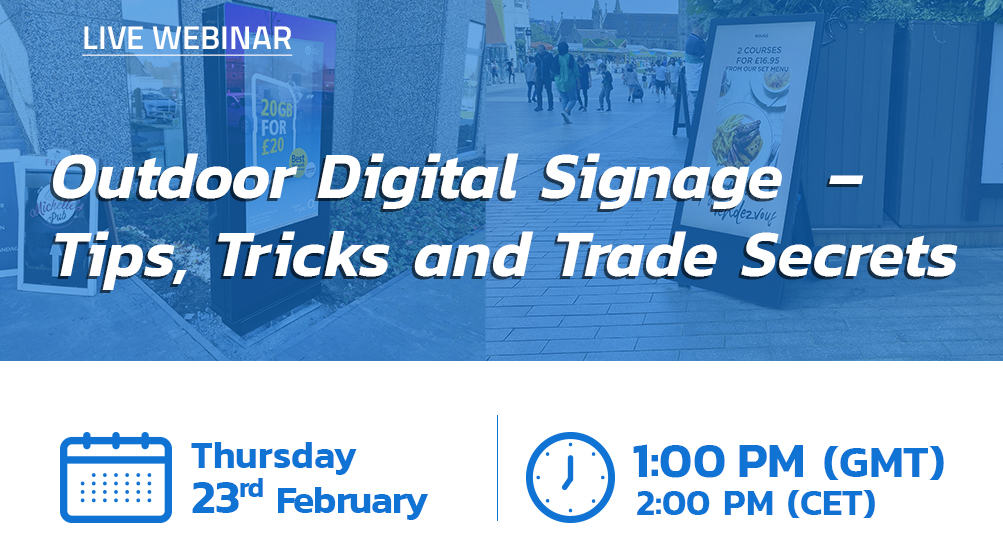 Outdoor Digital Signage: Tips, Tricks and Trade Secrets
In our first webinar of 2023 we'll be delving into one of the fastest growing technologies within our industry; outdoor digital signage.
Any of our partners who have been involved in the sale or integration of outdoor digital signage displays will be aware that there are specific considerations that need to be taken into account. While we always work closely with our partners to minimise potential issues and ensure their projects run as smoothly as possible, we wanted to host this webinar to give proactive guidance and support you in every way we can.
Event Details
Date: Thursday 23rd February
Time: 13:00-14:00 (GMT)
Host: Cameron Mills (UK Sales Manager)
Key Speaker: Arne Goudeseune (EU Commercial & Marketing Manager)
Zoom Meeting ID: 828 1238 3743.
Invite Link: https://us06web.zoom.us/j/82812383743
Join us on this upcoming webinar for advice and insight on the following topics:
IP and IK ratings – what do they mean?
Installation guidance for each range
What is 'mura' and how can it be minimised?
Maintenance suggestions
3rd party hardware and software integration
Customisation and modification
Outdoor Battery A-Board FAQs
Questions & answers
Alternatively, if you'd like to arrange a private one-to-one video call with your account manager to discuss our outdoor digital signage solutions, please don't hesitate to drop us an email at: webinar@allsee-tech.com.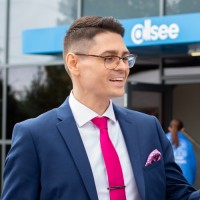 Thomas Fraser-Bacon is the Marketing Director for Allsee Technologies. His background is in Digital Signage and Product Design.