What Does the Future Hold for Digital Menu Boards?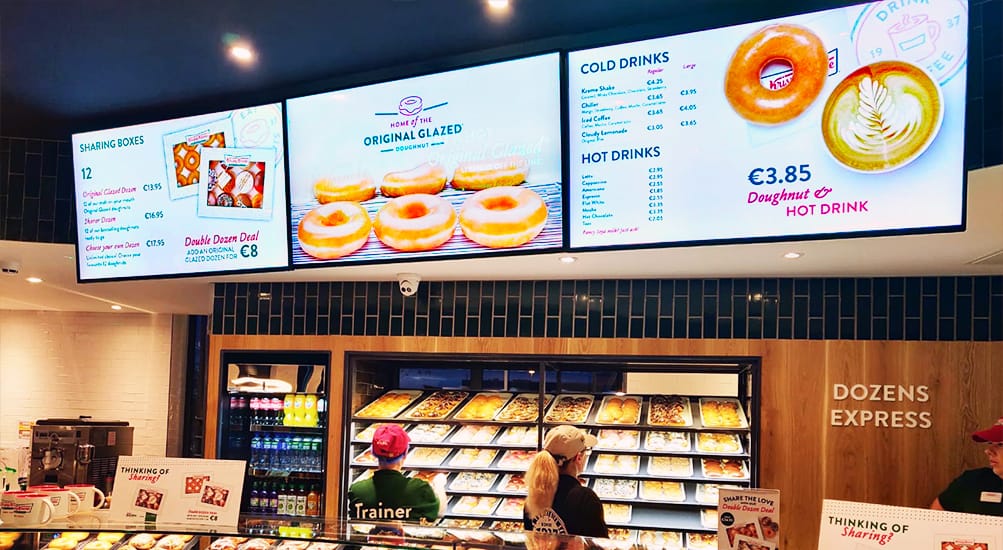 What Does the Future Hold for Digital Menu Boards?
Digital Menu Boards have been a staple of the digital signage market for a long time and over the past decade have become commonplace. A lot of larger chains have been utilising Digital Menu Boards for some time but now an increasing number of local takeaways are using them.
So with this in mind, how much more room for growth is there in this market? Why should fast food restaurants continue to invest in this technology? We have discussed the benefits for restaurants using network digital menu boards previously so let's explore the potential there is currently in this sector and why this technology is here to stay.
What has Covid-19 changed in the market?
It's no surprise that the pandemic has heavily affected a lot of industries, with many business owners having to reorganise their operations. However, some business thrived during the pandemic and managed to take advantage of the situation that the world was in.
One of these sectors was the fast food or QSR (quick service restaurant) industry. During the pandemic, as many restaurants were closed due to lockdown restrictions, a lot of fast food locations pivoted by offering drive-through and contact-free delivery. In fact, a recent study conducted by the NPD Group showed that drive-thru lanes accounted for 44% of off-premise orders across the entire restaurant industry.1
So what does this mean for the Digital Menu Board sector? Well, if QSRs saw substantial financial growth during the pandemic it stands to reason that they will have more capital to invest in digital signage. Not only that, but Covid-19 has completely changed the way we interact with each other and more customers are now looking for business that offer technology that minimises face to face interactions. Digital Menu Boards are also considerably easier to clean and sanitise, which has become a priority for a lot of businesses.
Even restaurants that faced financial struggles due to the pandemic have seen many advantages in investing in these digital display solutions. In fact, while Digital Menu Boards might seem like a big investment at first glance, statistics show that over 40% of restaurants see a return of their investment in less than one year.2 This is mostly because of the potential sales boost of up to 50% that comes from these technologies.3
Why should business invest in Digital Menu Boards now?
In previous blog posts we have talked a lot about the overall advantages that these displays can bring to business owners. From financial boosts to accessibility and peace of mind, it's no doubt that Digital Menu Boards are a great addition to any fast food business. But why now?
One of the main issues that a lot of countries are facing, as a consequence of the pandemic, is dealing with supply chain issues. In the United Kingdom, for example, we have seen restaurants closing down because of stock shortages4 and even a fuel crisis5 that further worsened this issue.
Now more than ever, it's crucial for restaurants, supermarkets, and many other businesses to be able to quickly update their customers on stock levels and price changes. And this is where Digital Menu Boards come in, offering an easy, dynamic and extremely quick way to update menus, promotions and alerts.
So where is the market going?
As digital signage, and especially Digital Menu Boards, becomes more accessible and affordable it opens up infinite possibilities for smaller chains and restaurants. With the QSR sector thriving, we're not only noticing Digital Menu Boards becoming more popular, but Self Service Kiosks are also becoming more prevalent. In fact, a recent survey found over 88% of respondents were considering swapping to a digital menu and over 66% wanted to add contactless payment points.6
If we further consider the way that the digital signage market is evolving, particularly in relation to interactivity, it's safe to predict that Digital Menu Boards and other QSR display solutions will become even more prevalent. Whether by facial recognition or NFC technology, the future will bring much more personal experience to the fast food ordering process. Ordering experiences can be completely personalised, with entire menus tailored to individual order history and even loyalty and reward programs.
If you have any questions regarding our range of Digital Menu Boards, or would like to know more about how your customers can take advantage of this technology, get in touch today.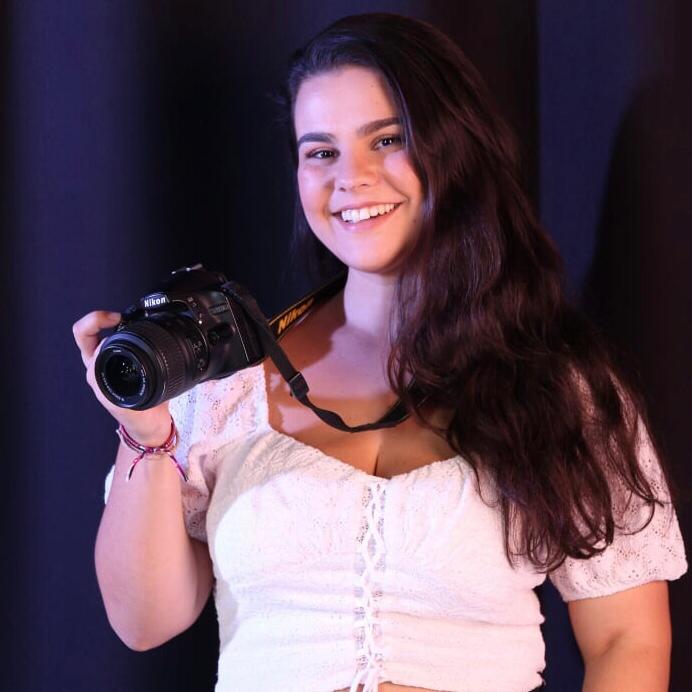 Leonor Guedes is the Digital Marketing Assistant at Allsee Technologies.