The Evolution of Digital Signage Window Displays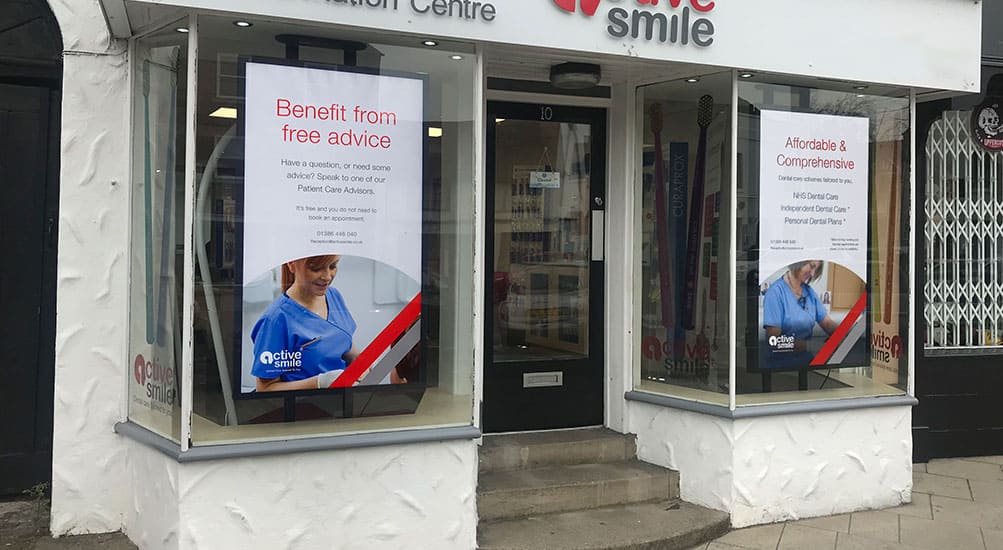 The Evolution of Digital Signage Window Displays

A window display is a great canvas for Digital Signage. With a big window looking out to those passing by your shop or restaurant, you have a direct line to potential customers. However, until relatively recently the Digital Signage industry was not taking full advantage of this space. One look at our website and you can see our range of 'High Brightness' products is growing at a rapid pace. In this blog I'm going to look at the evolution of Digital Signage Window Displays.
Before we manufactured High Brightness solutions, conventional brightness (450cd/m2) Digital Signage screens like our Android Advertising Displays or Android Freestanding Digital Posters would have been used in windows. As great as these screens are, this is not really what they are designed for. When placing a screen into a window a whole host of challenges arise that a screen needs to be equipped for. The key issues were the brightness level of the screen competing with the sun, as well as the temperature regulation of the display itself. There was also the fact that these displays featured a tempered glass front meaning when they were installed into window displays there were two layers of glass, creating addition reflections. It was clear to us that a purpose built solution was needed for this market.
The first High Brightness product we launched was in 2015 with the 'High Brightness Professional Monitor'. This screen, with a brightness of 1,500cd/m2, was over 3 times brighter than the panels we were using in our other displays. As the screens were for use in window displays they needed to be able to cope with the increased temperatures from prolonged exposure to direct sunlight. The screen needed a temperature control system to regulate the heat of the screen to keep the LCD panel running at the optimum temperature. Compared to other solutions on the market the High Brightness Monitors were a cost effective solution that we saw was missing from the marketplace. Customers loved having our award winning all-in-one Digital Signage software solution bundled with the new High Brightness hardware.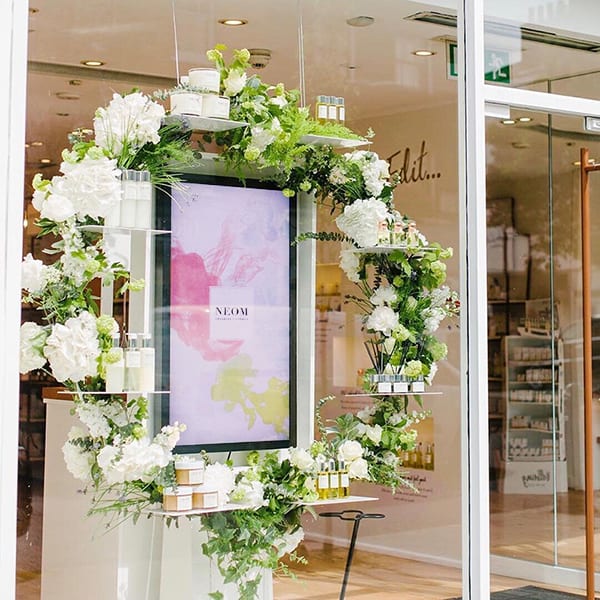 Not every window display is the same so just having one solution for all doesn't make sense right? When mounted into a south facing window display the brightness of the High Brightness Professional Monitor was not sufficient to counteract the reflections and distortions the direct sunlight can bring. The 'Ultra High Brightness Monitor' launched in 2017 is the premium solution for this problem. With a brightness of 2,500cd/m2 the display is ten times brighter than that of a domestic television. A side-effect of an LCD panel being exposed to direct sunlight is that temporary blackening defect can occur on the panel when it overheats. The Ultra High Brightness Monitor uses a special panel that can withstand surface temperatures up to 100°C with no blackening defects occurring. In early 2019 a freestanding version of this product was launched to create a true all-in-one Digital Signage window display.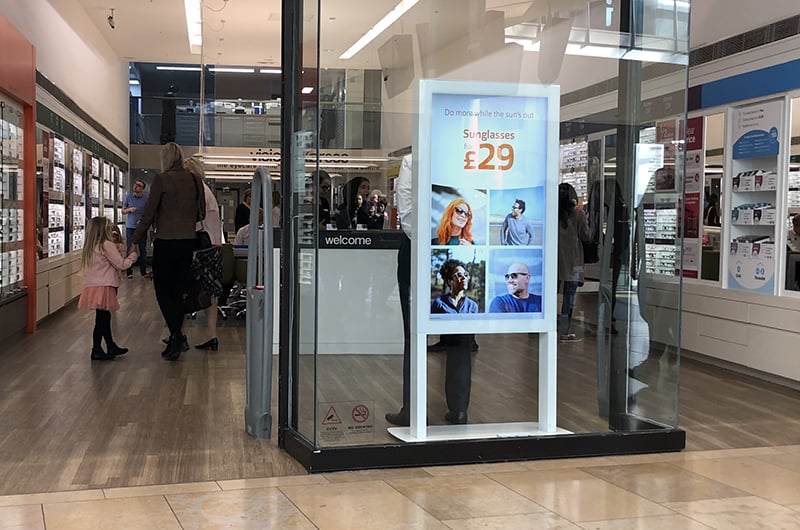 The latest evolution came with the recent launch of the Hanging Double-Sided Window Displays. We saw from the market that some customers wanted to have screens facing their windows and inside at the same time. Solutions on the market would have been costly, involving buying two screens and mounting them together and often looking bulky. That is what makes the Hanging Double-Sided Window Displays even more extraordinary is that they are slimmer than even the single sided High Brightness Displays at just 23mm. The compromise for this is that the outer facing side has a brightness of 700cd/m2 while the inside is 450cd/m2.
There are multiple challenges that you face when placing a Digital Signage screen inside a window display. From the brightness of the screen to how to the display regulates its temperature to how the screen is mounted; so a wide range of solutions is needed. That is why the breadth of solutions has evolved so quickly and will continue to do so (look out for Digital Rod Displays later this year for estate agents). As I said before not every window display is the same so by having a range of considered solutions means we can meet the developing requirements the market needs.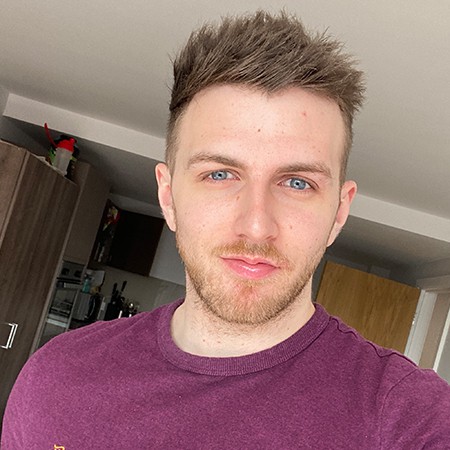 Tom Rock is a Marketing Manager for Allsee Technologies. His background is in Digital Signage and Graphic Design.