New CMS Feature: Total Remote Control
New CMS Feature: Total Remote Control
Most of our partners are well aware that we are now regularly adding new features to our CMS, My Signage Portal. We are happy to announce that the latest development means that once your customers get their screen online, they have complete control of all functions from the online portal!
What sets us apart from other CMS solutions on the market is the fact that we design our hardware in conjunction with the software that we develop, there is a host of advantages to using our all-in-one system. One such benefit is the level of control that users are able to have over their displays. Users have always been able to control settings such as changing the on/off power timer as well as sending commands to format internal memory and adjust the volume of the display; but we have now taken this to the next level!
Your customers can now take control of functionality such as changing the orientation of a display, adjusting the time and date settings and amending the sync settings – all from the (relative) comfort of their desk!* These new features give your customers an unprecedented level of control over their displays; all without the need to install third party software such as TeamViewer, removing a variable which could cause problems.
If you'd like to find out more about these great new tools and how your customers can use them, Get in touch today!
*These new functions are available on our displays which use our latest Android PC board following a firmware update which can be done remotely. Products using other versions of PC board will be supported soon.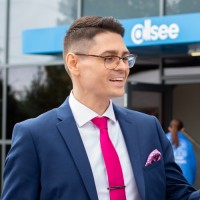 Thomas Fraser-Bacon is the Marketing Director for Allsee Technologies. His background is in Digital Signage and Product Design.