New From Allsee: 43″ & 55″ Superslim Freestanding Double-Sided Digital Posters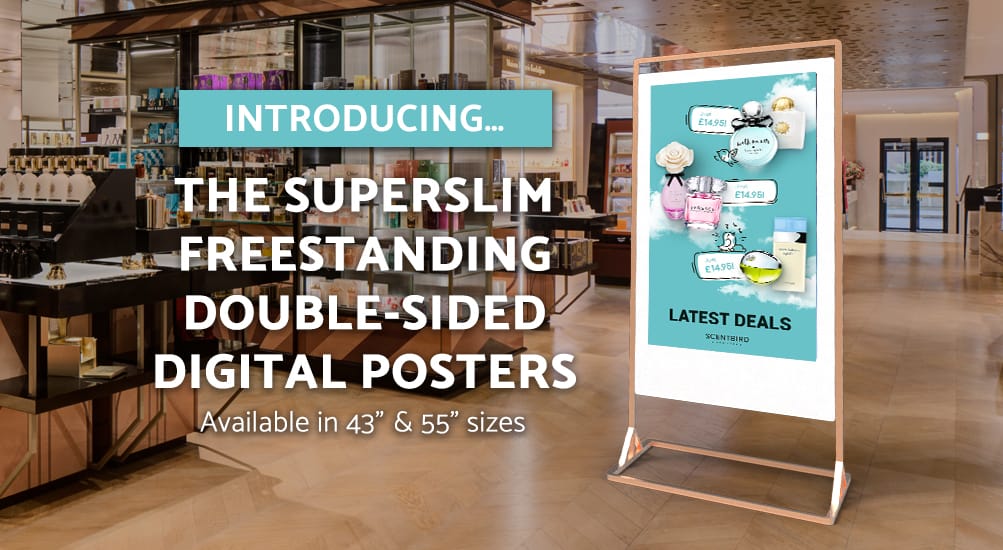 New From Allsee: 43″ & 55″ Superslim Freestanding Double-Sided Digital Posters
We are thrilled to announce that we are officially launching the long anticipated Superslim Freestanding Double-Sided Digital Posters.
These innovative dual-sided displays have an unbelievable profile of just 25mm; making them even slimmer than most single-sided screens. This superslim design not only maximises manoeuvrability, but it also attracts more attention from passers-by; a true show-stopper.
They feature an incredible brightness of 700cd/m² on both sides and have an integrated Android media player that was specially developed with a double-LVDS output. This allows different content to be displayed on both sides when using our CMS My Signage Portal. These stunning displays are sure to turn heads thanks to their minimalistic high-end brushed gold framework design and modern white enclosure.
Check out this video to learn about all the incredible features:
We have both 43" and 55" models available in stock now. Get in touch for your pricing; you won't believe how affordable these displays are in comparison with other freestanding double-sided displays!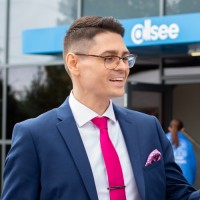 Thomas Fraser-Bacon is the Marketing Director for Allsee Technologies. His background is in Digital Signage and Product Design.