Digital Signage Innovation Drives Allsee Technologies Forward in 2019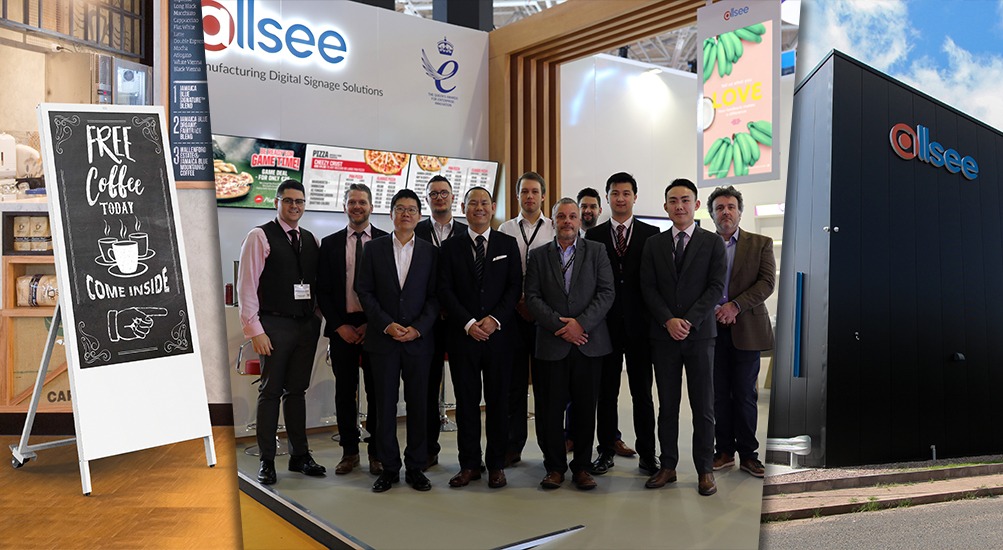 Digital Signage Innovation Drives Allsee Technologies Forward in 2019
2019 has been a landmark year for Allsee with the launch of several new ground-breaking Digital Signage solutions as well as the opening of two brand new offices, a showroom and warehouse facilities across Europe.
ISE 2019
The year began with our biggest ever showing at the Integrated Systems Europe (ISE) 2019 exhibition in Amsterdam. We dazzled visitors with our showing of core Digital Signage solutions as well as prototypes that were still in development, such as our Digital Rod Displays that were awarded 'Best Digital Signage Accessory' by rAVe Publications  at the show in their 'Best of ISE Awards'.
Innovative New Products
At the heart of Allsee Technologies is a drive for innovation within the Digital Signage market. By utilising the latest in commercial digital display technology and understanding trends within the Digital Signage industry, our innovation is unrivalled. For instance, in April 2019 we launched our revolutionary Digital Android Battery A-Boards. The first of its kind for the UK market, this product was hotly anticipated upon its launch. We quickly followed this up with the launch of our super-slim Hanging Double-Sided Window Displays in May 2019. Allsee also officially unveiled its own range of accessible LED video wall solutions, offering indoor, outdoor and an all-in-one fine pitch presentation solution, and just recently finished off the year with the official launch of our award winning low-voltage Digital Rod Displays.
We also refined our current range of Digital Signage solutions based on feedback from our partners with the introduction of white versions of our Freestanding Android Digital Posters and the Infrared Freestanding Touch Screen Poster. Our range of POS solutions were also upgraded this year with a brand new model released with a host of upgrades, as well as the addition of a 15" model to the range.
New Digital Signage HQ
This year Allsee moved into our new purpose-built 20,000 square foot headquarters in Birmingham. With state of the art offices and showrooms as well as vast warehouse space, the building strengthens Allsee's position as the UK's leading dedicated Digital Signage manufacturer. This move is part of our growth strategy, letting us serve our partners better as well as expanding our customer service, technical, sales, warehouse and Research and Developments teams. Allsee also expanded our overseas operations with the launch of a new deluxe showroom and warehouse facility opening in Oostende, Belgium. This offices serves as a commercial hub specifically designed to service our European partners, in a host of local languages.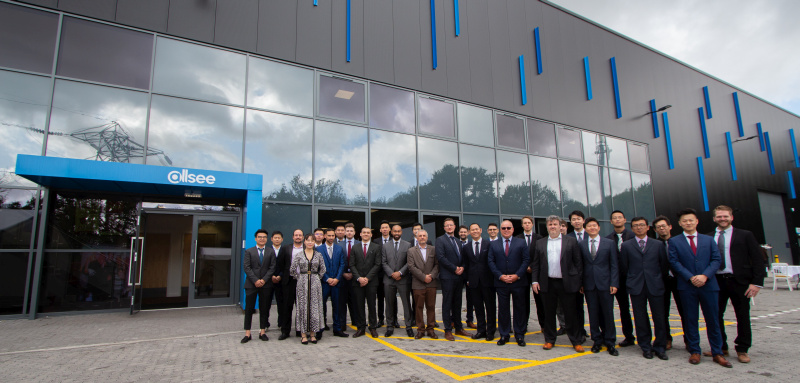 Looking Ahead to 2020
As we head into a new decade, Allsee will be looking to continue our growth and keep on delivering innovative Digital Signage solutions for our partners with the launch of an outdoor version of our Digital A-Board and a range of Ultra-Wide Stretched Displays. Both these and more prototype screens will be on display at ISE 2020.
We would like to take this opportunity to recognise the contribution and continued support from our partners and the whole Allsee team. We are confident that if we continue to focus on providing a level of industry leading support to our customers and their end users, we will continue to grow along with our partners.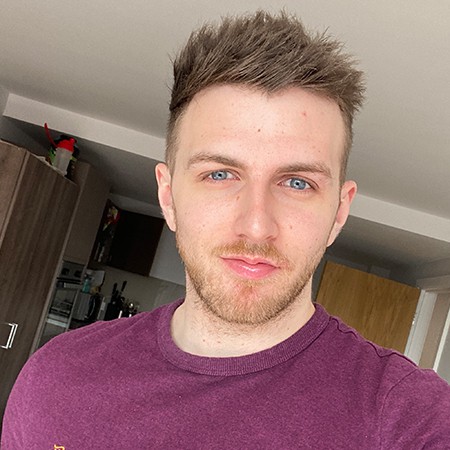 Tom Rock is a Marketing Manager for Allsee Technologies. His background is in Digital Signage and Graphic Design.