NEW OPS Slot-in PCs Now Available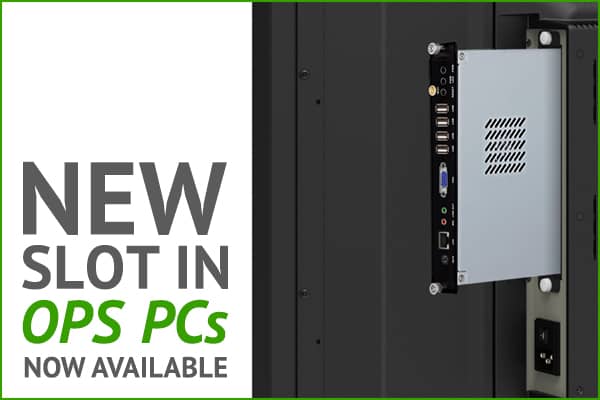 NEW OPS Slot-in PCs Now Available
Following the launch of our new Interactive Touch Displays with built in MeetingPad Android system we are now offering OPS Slot-in PC options. Combine the versatility of the integrated Android operating system with Windows by using an OPS PC; allowing you to integrate the screen onto an existing Windows network and seamlessly switch between operating systems. Available in two different models these small form factor computers offer a multitude of advantages for users, wanting to add Windows to their screen, while delivering on performance and value thanks to their Intel® processors.
The Economical OPS Slot-in PC Intel® Atom™
Budget friendly and low power consumption
Intel® Atom™ Cherry Trail x5-Z8350
Supports Windows 8, Windows 10 or Linux
Intel® 8th generation integrated HD graphics card
RAM – 4GB DDR3L
Internal Memory (eMMC) – 64GB
The Premium OPS Slot-in PC Intel® Core™ i5
Powerful and flexible
6th Generation Intel® Core™ i5 Processor (i5-6200U)
Supports Windows 8, Windows 10, Android or Linux
Intel® HD Graphics 520 card – for compute-intensive applications
RAM – 4GB DDR3
Hard Drive (SSD) – 120GB
Compatible with any display with an OPS slot, including our Interactive Touch Displays with MeetingPad, these OPS PCs allow you can integrate a PC into your screen without any messy cables.
The new range of OPS slot-in PCs are NOW IN STOCK and available for immediate dispatch. Get in touch with us today by clicking "Here" or give us a call on 0121 421 4458.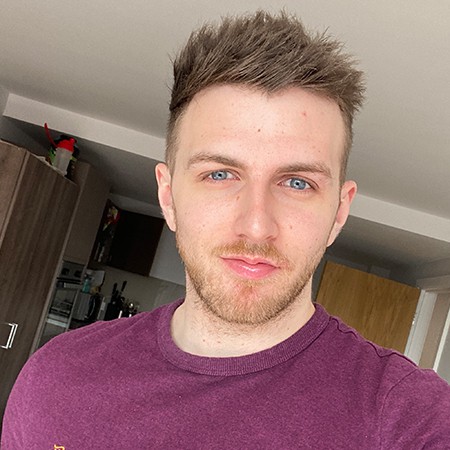 Tom Rock is a Marketing Manager for Allsee Technologies. His background is in Digital Signage and Graphic Design.