Are Touch Screens the future of Digital Signage?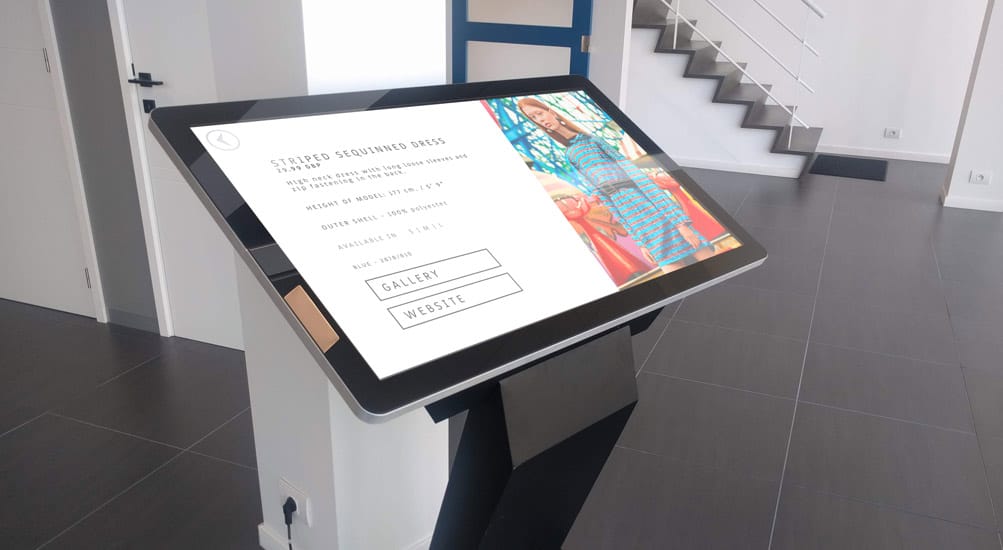 Are Touch Screens the future of Digital Signage?
The Digital Signage industry is growing exponentially year on year. By the year 2023 the Digital Signage market is set to grow to $32.84 Billion. Touch Screen technology is a rapidly growing segment of this pushing the Digital Signage market even further. Traditionally Infrared Touch Screen technology was used in commercial applications. However newer Projected Capacitive interactive technology used in smartphones has been used as the manufacturing costs involved has dropped. In a world full of Touch Screen smartphones and tablets some predict that Touch Screens are the future for the Digital Signage industry. In this blog I will investigate whether this is the case or not.
The retail industry accounts for over a quarter of Digital Signage sales but the industry itself is going through a troubling time. Online shopping has disrupted retail and causing a crisis on the high street. With such a competitive selling environment stores are having to change their approach to get customers out of their homes and into shops. Touch Screens are one way in which they can do this, Touch Screens can be used to help customers find/order products and compare items more in depth for example. By using displays such as our PCAP Touch Screen Kiosks they be an extension of how customers experience their brands on smartphones and computers. This kind of technology can be used to give customers a more personal experience and get them more engaged with their products and the brand. Innovation is where retailers can really make a difference, with unique displays such as our PCAP Touch Screen Mirrors they can create experiences that consumers can only get by coming into store.
One industry in which Digital Signage is revolutionising their sector is in Quick Service Restaurants (QSR). Market leading QSR brands such as McDonalds, Burger King and KFC have started rolling out Digital Menu Boards and self-service interactive Touch Screens across their stores. Restaurants have seen the benefits of this system as consumers tend to order more food when they don't have that time pressure; resulting in more profits. A lot of customers also like these kinds of Touch Screens because they generally do not have to wait very long to have their order taken and don't feel the pressure to order quickly like when they do standing at the counter. As the ordering software becomes more accessible I predict that Touch Screens will soon become standard in fast food chains.
While the market share of Touch Screens within the Digital Signage industry is growing there a couple of factors holding it back at present. The major issue is with content creation. Creating Touch Screen content is not simple/quick nor should it be. Using your website on a Touch Screen is not necessarily going to bring the benefits you want unless you create proper content for the display tailor made for a purpose. Creating this content can be time consuming and expensive. Our cost effective Touch CMS however allows users to create and manage content for Touch Screens. Digital Signage AI is predicted to be another big trend within the industry that could pull focus away from Touch Screens, with the promise of dynamic content marketed direct at specific customer groups. Touch Screens themselves have been gathering negative press attention recently, from accusations of unhygienic displays to claims of automation unfairly taking jobs.
Touch Screens WILL be a large part of the future of the Digital Signage industry, the many benefits of this interactive technology will propel the industry as a whole. As content creation for Touch Screens improve and become more accessible for SMEs the growth of Touch Screens will be able to continue its impressive progress. I don't however believe that Touch Screens by themselves are the future, working alongside non-interactive Digital Signage though they can compliment each other for all signage solutions.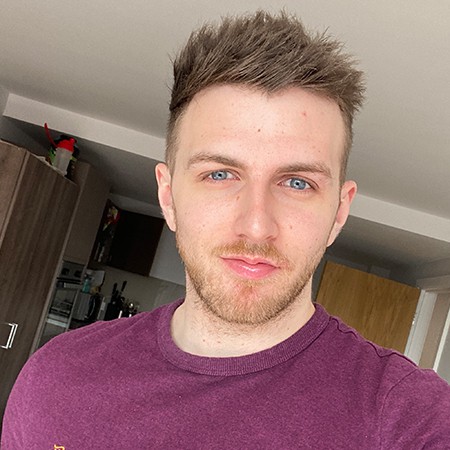 Tom Rock is a Marketing Manager for Allsee Technologies. His background is in Digital Signage and Graphic Design.