The A to Z of Digital Signage: K is for Kiosk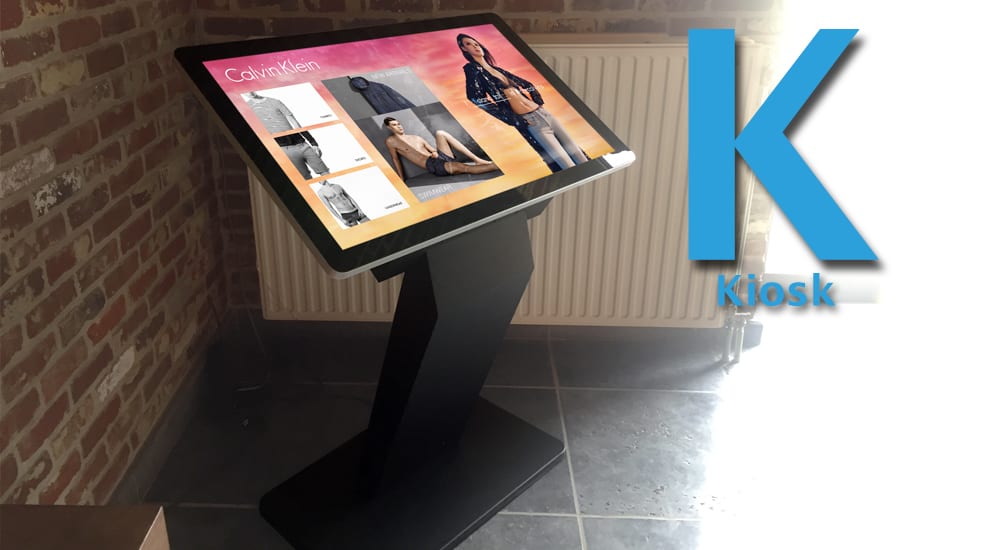 The A to Z of Digital Signage: K is for Kiosk
When it comes to Digital Signage the term "kiosk" usually describes a freestanding display, which can be a touch screen or a passive non-touch screen, with an integrated PC or media player used for wayfinding, data capture, ordering, advertising or general information dissemination.
Kiosks currently hold the largest market share of the global Digital Signage market and are predicted to do so for many years to come[1]. Their popularity is mainly due to their flexibility and ability to be used in virtually any location. Non-touch kiosks, such as our flagship range of Freestanding Digital Posters, are ideal for applications where no interactivity is required like welcome screens in schools and hotel lobbies as well as digital information boards in locations like train stations, wedding venues, sports stadiums, libraries and hospitals. Their sleek tablet-like design and portrait oriented display make them extremely eye-catching and perfect for use in car showrooms, high-end retail environments and VIP lounges at airports.
Some applications call for interactivity so a touch screen kiosk is needed. One common example of this is wayfinding, such as the touch screens that can be found in shopping centres or large corporate buildings that feature maps that a user can interact with to find out how to get where they need to go. Another frequent use for interactive kiosks are ordering stations which can be found in fast food restaurants and some retail locations. Touch screen kiosks can also be for data capture in locations like libraries, schools and museums. These are also becoming more common in hospitals and healthcare environments as self-check in systems. We offer two ranges of interactive kiosks, our Infrared Freestanding Touch Screen Posters, which use IR touch technology and a fixed portrait display, and our PCAP Touch Screen Kiosk, which are more stylish and flexible as they feature edge-to-edge glass and can be used in either landscape or portrait orientation.
Often kiosks can feature a wall-mounted screen either onto a stand or integrated into a bespoke freestanding enclosure. Our PCAP Touch Screens are ideal for this or if a mirrored finish is required our Mirror PCAP Touch Screens can be used.
To find out more about the kiosk Digital Signage solutions that we can offer get in touch with us today on +44 (0)121 421 4458 or email info@allsee-tech.com.
Source: 1. "Digital Signage Market by Product (Kiosks, Menu Boards, Billboards, Sign Boards), Offering (Hardware (Displays, Media Players, Projectors, Mounts & Other Accessories), Software, and Services), Application and Geography – Global Forecast to 2023" – https://www.marketsandmarkets.com/PressReleases/digital-signage.asp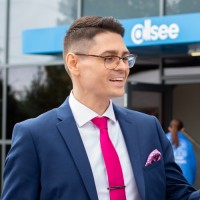 Thomas Fraser-Bacon is the Marketing Director for Allsee Technologies. His background is in Digital Signage and Product Design.