How Touch Screens Can Benefit Retail Digital Signage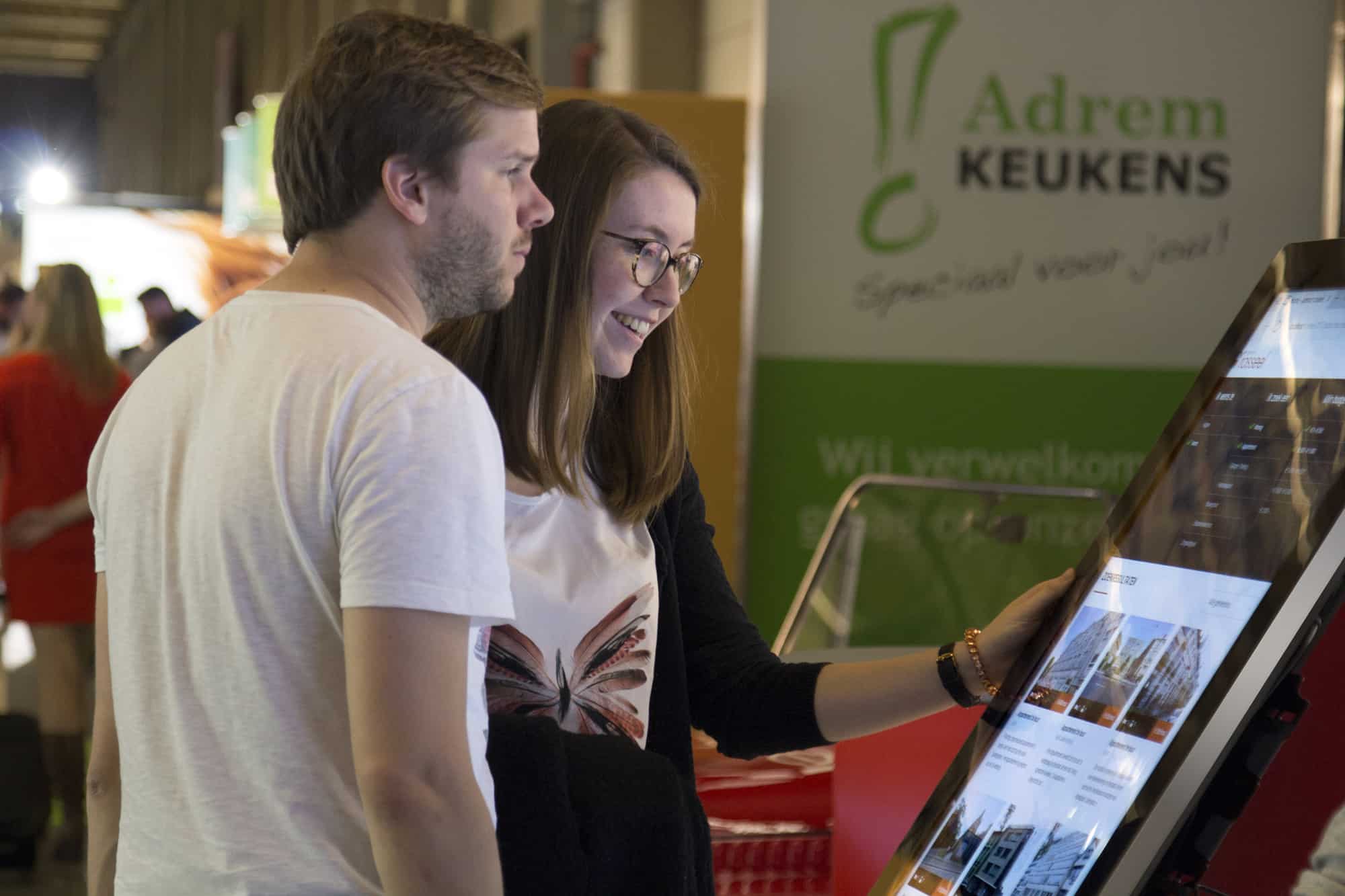 How Touch Screens Can Benefit Retail Digital Signage
E-commerce sales have exploded in recent years as shoppers turn to their laptops, smartphones and tablets to shop online. This has left retailers in a predicament as online sales will continue grow as sales in physicals stores drop. Retail is the biggest single sector in the Digital Signage industry, accounting for over a quarter of all sales. Touch Screens are just one Digital Signage tool that retail stores can use to entice customers back onto the high street and buying in store.
One advantage that brick and mortar stores will always have over online shopping is their ability to appeal to shoppers senses. The senses are key when making purchasing decisions and this cannot be replicated online.  Only in store can consumers see, taste, try and touch products. Touch is an important sense so it's a no brainer that Touch Screens can only add to the sensory experience in store by further informing shoppers about products. This kind of marketing is particularly effective as the technology is provided by the store, there is no prerequisite from the customer, it doesn't matter if your customers have the latest smartphone or tablet; every shopper can reap the benefits of Touch Screen technology when in store.
Advancements in technology have allowed for cost effective all-in-one Touch Screen solutions such as our PCAP Touch Screen Kiosks. This kind of solution helps deliver incredible experiences for users. Touch Screens in retail do not always have to be designed for direct sales, from way finding in large shopping centres or department stores to fun integrated games as entertainment you can engage with shoppers like never before. Innovative Touch Screens products like our Mirror PCAP Touch Screen give customers experiences that they cannot get at home, solutions like mirror Touch Screens give customers a reason to come into store.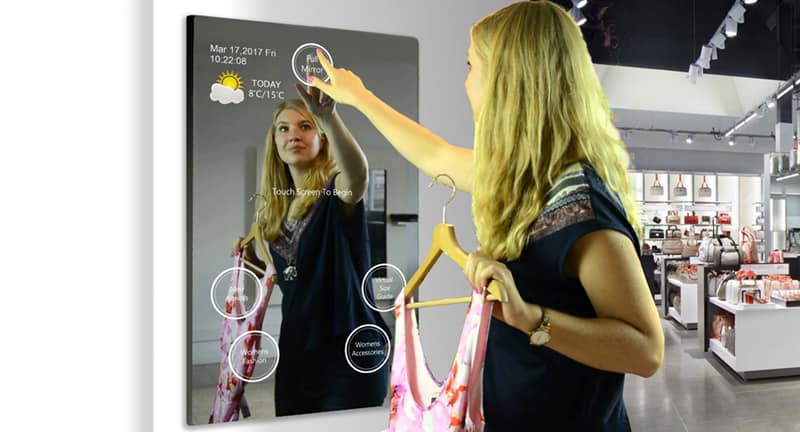 By integrating Touch Screens shops can bring all the advantages of online shopping in store. This in turn improves the customer experience and it does not need a huge investment from retailers. Stores don't need to create brand new content if they don't have the budget, just by displaying already existing websites or apps on PCAP Touch Screen Kiosks you are creating an omnichannel experience for customers.
The benefits of Touch Screens in retail are not limited to customers; employees can take advantage of them too as a sales and reference tool. Employees can use Touch Screens to answer customer queries, show specific product features, check stock and even process online card payments via Touch Screens. Self-service Touch Screen kiosks were met with resistance when first introduced into the UK but once customers realised the benefits they received, with shorter waiting times to pay, the technology is now demanded in this particular sector of retail.
Touch Screens in retail should be curated to meet the needs of customers. With this kind of marketing strategy it is about creating a personal one-to-one connection with potentially millions of users. In this new age of shopping retailers that embrace the advantages of Touch Screens technology will unquestionably excel over those that don't.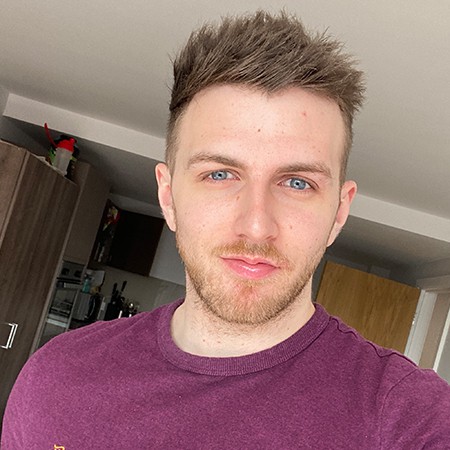 Tom Rock is a Marketing Manager for Allsee Technologies. His background is in Digital Signage and Graphic Design.