The A to Z of Digital Signage: D is for Digital Menu Boards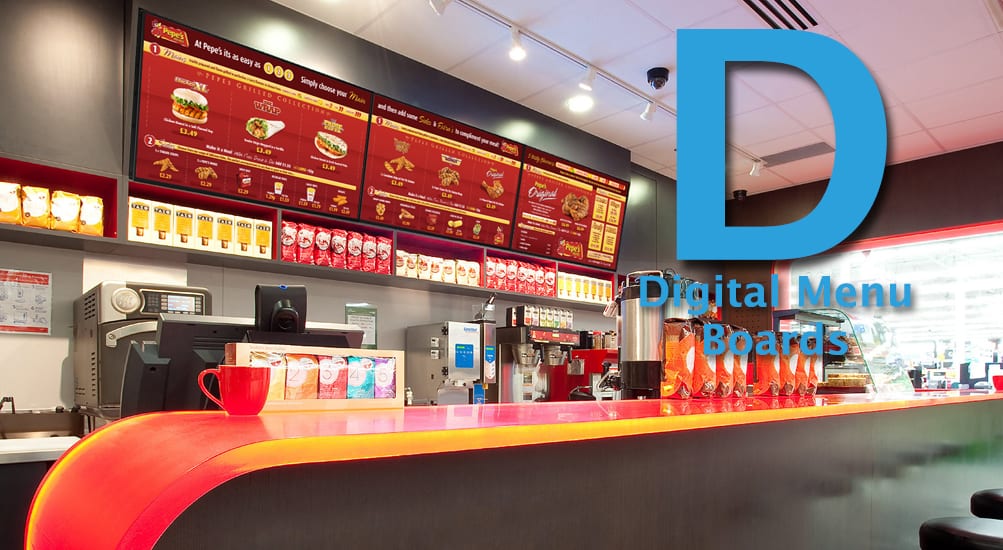 The A to Z of Digital Signage: D is for Digital Menu Boards
The Quick Service Restaurant (QSR) market is one of the largest and fasted growing sectors for Digital Signage and makes up about 17% of the overall market share (according to Brawn Consulting). As more of the larger fast food chains, such as McDonalds, KFC and Burger King adopt Digital Menu Boards a distinct trend is being set for all QSRs.
As well as the continually decreasing cost of Digital Signage solutions, one of the main reasons for the surge in popularity of Digital Menu Boards is how many advantages they offer over older printed and light box menu boards. According to VCA global, Digital Menu Boards can create a 31% increase in the volume of sales as well as a 32% growth in repeat customers. As well as offering a more dynamic and interesting way of delivering content Digital Menu Boards can also save on money over time when compared to on-going printing costs.
We have a wide spectrum of appropriate products that are ideal for Digital Menu Board applications. Deepening on budget, IT resources and technical knowledge we would recommend using different products. Our flagship range of Android Advertising Displays feature a tempered glass front, meaning the screen can be easily wiped down and cleaned in greasy environments. These can be easily updated by any member of staff using a USB stick. It also comes with a free piece of scheduling software to allow you to display breakfast menus in the morning, lunch menus in the afternoon and dinner menus in the evening. We also offer a network version of the same product allowing you to update your screens remotely over the internet. The online Content Management System also allows you to create your own content with multiple media zones and scrolling text messages easily and quickly. We also offer a more budget friendly range of Network Digital Menu Boards; specifically targeted at QSRs. These products, ranging in size from 32"-55", also come with a free server subscription so you can start using the online CMS at no extra charge. Unlike other solutions on the market all of our Digital Menu Board solutions use a commercial grade IPS panel that has a brightness of 450cd/m² and are designed to run 24/7.
To find out more about which of our Digital Menu Board solutions would best suit you or your customers get in touch with us today on +44 (0)121 421 4458 or email info@allsee-tech.com.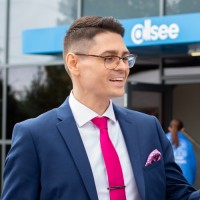 Thomas Fraser-Bacon is the Marketing Director for Allsee Technologies. His background is in Digital Signage and Product Design.