The A to Z of Digital Signage: E is for Education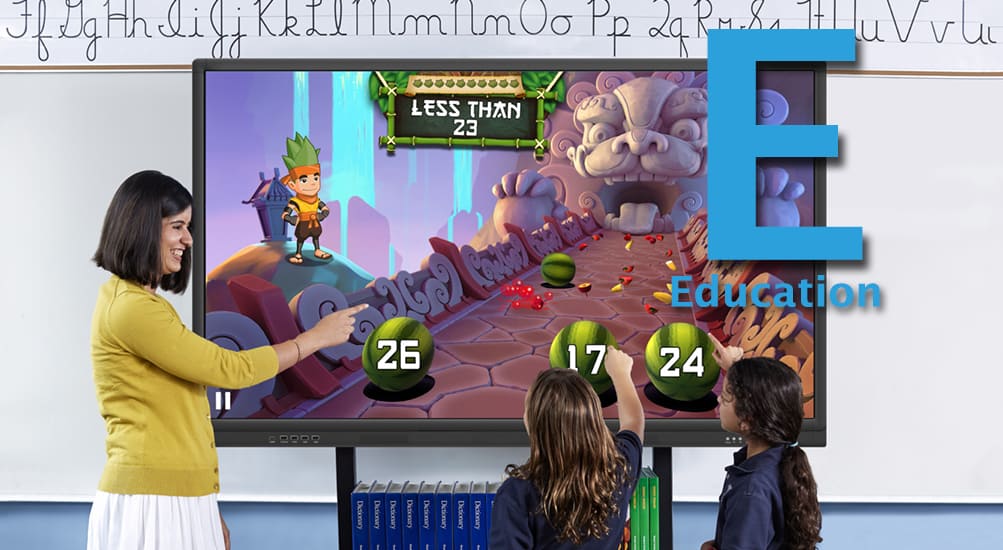 The A to Z of Digital Signage: E is for Education
Digital Signage solutions are becoming more common in schools, colleges, universities and other training based facilities. As well as technology being used as a tool by teachers to assist with the learning of their students, Digital Signage can also be used as a means to disseminate messages to students and visitors.
The most well established Digital Signage technology in schools is Interactive Touch Displays used as modern whiteboards. The last few decades has seen rapid change in terms of how teachers in classrooms, and instructors in training rooms, present to their students. The dawn of the millennium saw the use of interactive projector systems increase each year however these solutions had many flaws. From distracting shadows cast by a presenter to lighting and brightness limitations interactive projectors were far from perfect. Another key weakness with these types of systems was the running and maintenance costs associated with regular and expensive lamp changes. LCD panel based Interactive Touch Displays are now much more cost effective than 10 years ago and offer a host of advantages over their outdated counterparts.
LCD Video Walls are also used frequently in education. One practical use for them is large presentation screens in large lecture theatres or auditoriums, usually in universities. They can also be used in lobby and reception areas of schools, colleges and universities as a big welcome message board.
Android Advertising Displays are a great tool for internal messaging and disseminating information. In the same way that they can be used in business for internal communication they can also be used in schools as dynamic digital message boards. The content and messages can be targeted to student, visitors and parents.
To find learn more about how Digital Signage solutions can be used in Education take a look at our Education Industries page or get in touch with us today on +44 (0)121 421 4458 or email info@allsee-tech.com.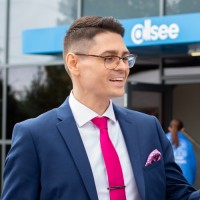 Thomas Fraser-Bacon is the Marketing Director for Allsee Technologies. His background is in Digital Signage and Product Design.