Digital Signage: Consumer TVs vs. Commercial Displays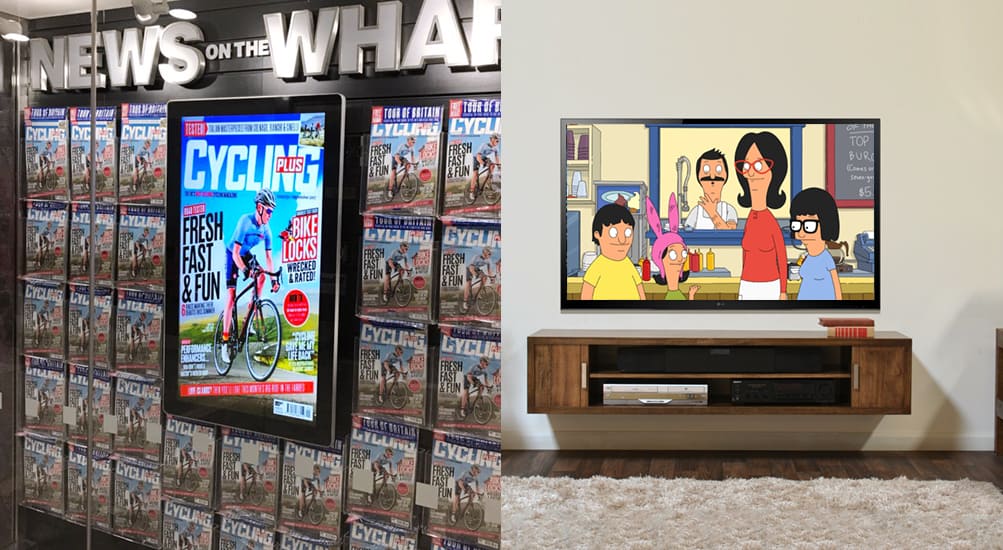 Digital Signage: Consumer TVs vs. Commercial Displays
What's the difference between the screen in your living room and the screen showing train times at the station? This is the very core of the issue between consumer grade screens and commercial display screens. The mistake that many make is assuming that just because a consumer television and commercial display may seem aesthetically similar that they can perform the same functions; but this is not the case. Occasionally customers will try and use consumer televisions as an alternative to Digital Signage displays, always without long term success. In this blog I am going to investigate the true differences between consumer and commercial displays so the same mistakes aren't made.
To the untrained eye both consumer and commercial LCD screen look the same, from the 16:9 aspect ratio to the narrow bezels. There is however a few key differences in their appearance. A commercial display will have no external buttons or controls. Not even a power button. With commercial displays displayed in public areas this is to avoid unwanted tampering with the screen and content. Commercial televisions will often have a full array of different controls on the screen. This is perfectly fine for at home though when the remote control is missing but this is not suitable for a commercial application. You will find also that consumers TVs will have a manufacturer's logo displayed in a prominent position; this is just a passive form of advertising for these companies. Some Digital Signage manufacturers also do this if they know the screens will be in areas with lots of footfall. True Digital Signage displays however will have no branding from the manufacturer; they know the focus should be on the screens content.
Commercial displays are used a lot more than consumer televisions in terms of hours used. When you really think about it how many hours do you use your TV on a normal day? A few hours? Commercial displays can run 24/7 and have a lifespan of up to 70,000 hours. It is for this reason that they are built with high grade components. For example our Professional Monitors have an IPS LCD Panel, this is brighter than any panel used in a domestic television with wide viewing angles of up to 178° in both landscape and portrait orientation. Consumer displays don't require such a large viewing angle as manufacturers expect the displays to be seen from the comfort of your sofa directly. You may think your TV is bright and colourful at home but wait until it is under the bright lights many commercial applications require. Consumer displays are just not built for the kind of usage commercial applications demand and many people soon discover issues after using consumer televisions as Digital Signage; these issues range from image retention to colour problems when the LCD panel is overheated after overuse.
Digital Signage screens are built to last. When you buy a quality commercial display, manufacturers are able to offer a warranty period of a minimum of 3 years. This warranty will be a lot more robust than warranties you find for consumer screen that are usually set for one year as standard. If you were to thoroughly read the warranties of consumer displays you may find out that you may be voiding the warranty for using the television as Digital Signage. This can happen if the screen is used over a certain amount of hours regularly, mounting the screen in portrait orientation and for using the screen in a commercial environment. If you were to use a consumer TV outside the home at your business and it were to cause a fire, this may invalidate your business insurance. Commercial displays have all suitable warranty legislation for their use and you should check that they are designed to run 24/7.
A main difference is that the two kinds of screens will not function like the other. Consumer displays will have an integrated TV tuner and more modern smart TV's may have expanded features like Wi-Fi for streaming capabilities. Commercial displays like our Android Advertising Displays for example have an integrated Android media player with bespoke Digital Signage software. From basic plug and play functionality to more sophisticated network features like multiple media zones everything you need is in one display and fully flexible and able to display in landscape or portrait orientation. They also have Wi-Fi capabilities that allow them to display locked down webpages, RSS feeds and weather forecasts. The features are tailor made for Digital Signage purposes.
The many differences between consumer vs. commercial displays are now clear. The numerous benefits that commercial displays bring are astounding. Don't let appearances fool you; commercial displays are well crafted for their purpose. Consumer displays are great for the home and that is where they should be left. It may cost you more initially but in the long term you can reap the many benefits that commercial displays bring.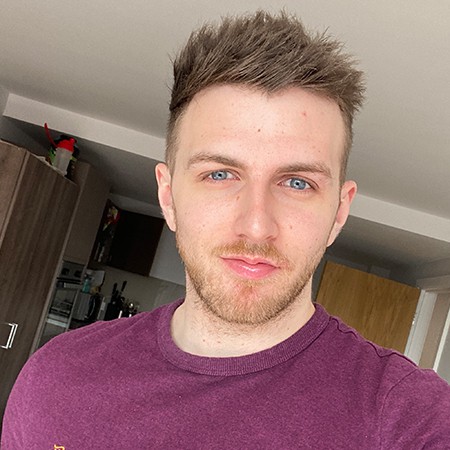 Tom Rock is a Marketing Manager for Allsee Technologies. His background is in Digital Signage and Graphic Design.