The A to Z of Digital Signage: F is for Freestanding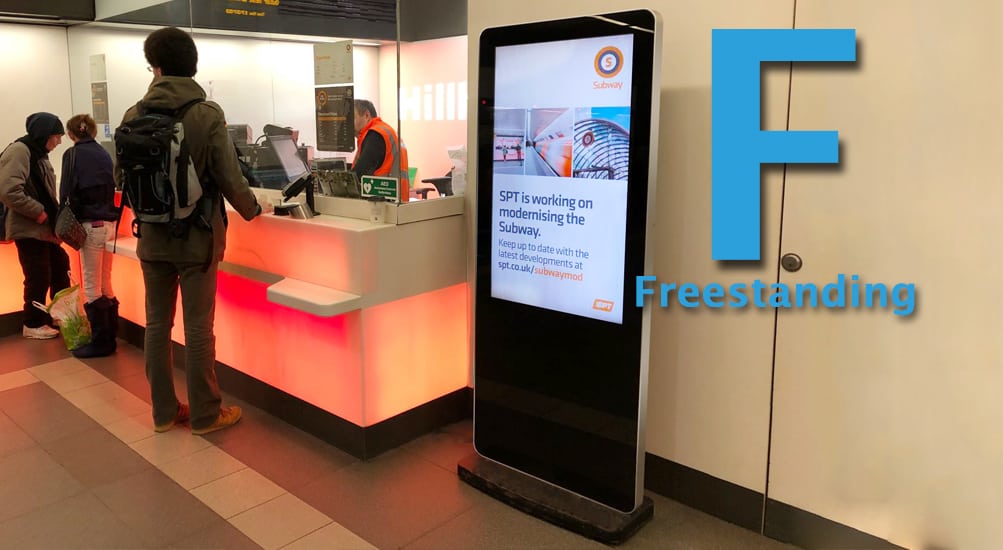 The A to Z of Digital Signage: F is for Freestanding
Freestanding Digital Signage solutions are defined as not being attached to or supported by another structure, such as a trolley or mount; this covers a host of products which tend to feature larger screens.
Over the last decade freestanding Digital Signage has become more and more popular across all the major markets. Freestanding Digital Signage solutions include non-touch digital posters and touch screen kiosks, which can be a ready-made solution or an interactive station with a PCAP Touch Screen integrated.
Turnkey totem style posters, like our flagship Freestanding Digital Poster, instantly set themselves apart from other Digital Signage solutions in that they are portrait, feature no branding (or are branded with the customer's logo) and look more like a giant tablet than a domestic television. It is this clear distinction, as well as other factors like versatility, portability and styling, that make these types of solutions so popular. They can be used in any environment for a range of applications; from acting as a welcome screen in a hotel or school lobby to providing way-finding in commercial and retail spaces.
Interactive kiosks on the other hand tend to be more bespoke. It is in these situations where a smaller size screen, like a 32" PCAP Touch Screen or even a small 10" PCAP Touch Screen, may be integrated into an enclosure. These types of solutions are becoming more common place in public spaces. For example most large fast food chains are now implementing interactive order stations to help their customers order their food quickly and conveniently. Touch screen kiosks are also being used in healthcare environments, such as a virtual check-in desk in hospitals.
To find out more about the freestanding Digital Signage solutions that we can offer get in touch with us today on +44 (0)121 421 4458 or email info@allsee-tech.com.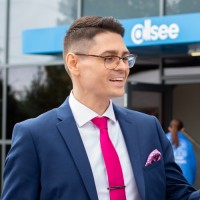 Thomas Fraser-Bacon is the Marketing Director for Allsee Technologies. His background is in Digital Signage and Product Design.