Predictions For a Post-COVID World: Where Does Digital Signage Fit In?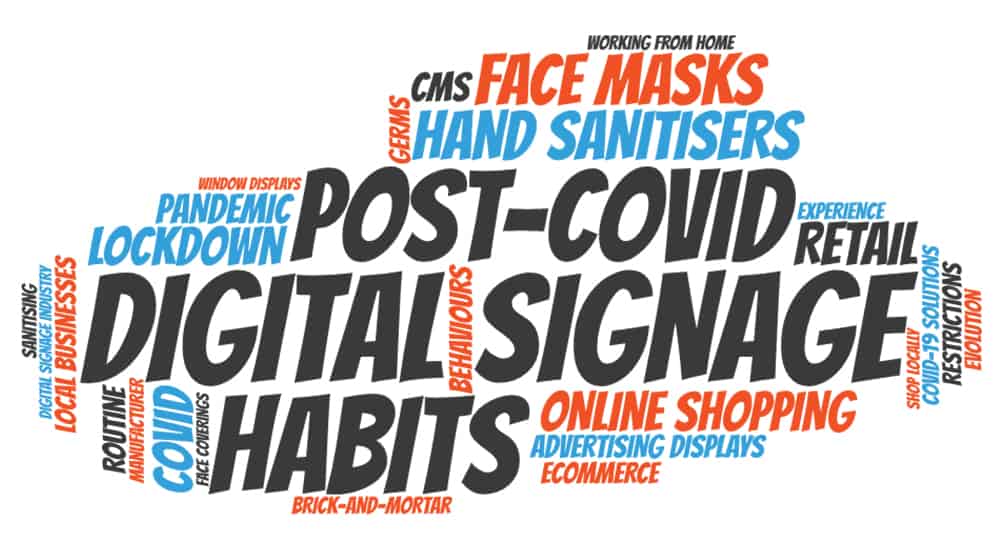 Predictions For a Post-COVID World: Where Does Digital Signage Fit In?
Introduction
Based on Boris Johnson's announcement earlier this week, for England at least it's looking likely that we're only a few short months away from COVID restrictions being totally lifted.
If you're anything like me, this immediately got your brain whirring about what a post-COVID world is going to look like. When will I return to the office? Will I still wear a mask? And most importantly, should I start booking a holiday for this year?
From a professional perspective, my head was also filled with thoughts about how this will affect the digital signage industry.
As I'm sure many of you reading this will have experienced first-hand, the industry underwent a huge evolution in the past year. End user demands shifted almost overnight, meaning manufacturers had to adapt just as quickly. Take Allsee for example – we had to develop and launch a whole range of COVID-19 Solutions in about three months! But now that restrictions are set to be lifted and the end is in sight, there's one question on everyone's mind: will everything go back to how it was before, or will some things have changed for good?
Research shows that, on average, new habits take 66 days to stick. By the time lockdown is fully lifted, people in the UK will have been carrying out COVID-related behaviours for well over a year – so you'd expect some of these to stay part of our normal routines.
But which ones, and how does this relate to the digital signage industry? Keep reading to find out.
Using Hand Sanitiser
For me, sanitising my hands when entering the supermarket has become second nature. Like grabbing my bags for life or putting a pound in the trolley, it's just something I do and something I'll continue to do when the virus has passed. It makes me feel cleaner, safer and more prepared.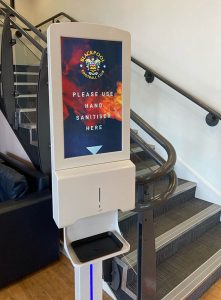 I'm not the only one who feels this way. A recent study by the Bradley Corporation, an expert in hand hygiene, found that 89% of people are now more conscious of germs. As a result, 88% of people say they will maintain increased hand sanitising after the pandemic. And for good reason too – some scientists believe that keeping our hands clean could prevent up to 80% of diseases!
So, there's some pretty convincing evidence to suggest that demand for hand sanitiser dispensers – like our Hand Sanitiser Advertising Displays – is here to stay.
Whether you believe that this will be the case or not, one thing that's indisputable is that the popularity of digital advertising displays will continue. At the end of the day, if you invest in our Hand Sanitiser Displays you'll always have a commercial grade 22" LCD screen with a free network upgrade (plus your first year's subscription to our online CMS software) – even if the dispenser part isn't used as much. Plus, this solution actually comes at almost the same cost as if you were to put together an equivalent package using our 22" Android Advertising Displays!
Wearing Face Masks
Another interesting habit to consider is whether people will continue to wear face coverings.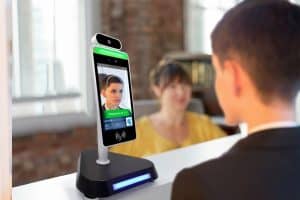 After the SARS virus outbreak in 2003, it became a cultural norm for people to wear masks in many parts of Asia. But will we see the same trend in Western societies?
My gut feeling is that we'll see a mixed bag on this one. Some people, myself included, have fully adopted mask culture. Yet others are already happy be out in public with their mask under their chin, or worst still with no mask at all – and that's during a global pandemic!
For this reason, products like our Facial Recognition Thermometer Displays are likely to undergo a transition towards the second half of this year. As temperature checking and mask detection becomes less important, we're expecting to see a shift towards people utilising these displays more for their secure checking in/out and blacklisting functionality than as a COVID solution.
Shopping Online
One new behaviour that may not be so permanent is increased adoption of online shopping. Despite huge booms in ecommerce sales recently due to the forced closure of brick-and-mortar stores, it's undeniable that high street shopping will always have its place.
For a start, some businesses (think hairdressers, opticians and cafés) simply can't operate online. But even for those who can, there are so many things that ecommerce just doesn't offer – from trying before you buy, to getting face-to-face help, to browsing without specific intent. For bigger brands, even if most sales are online, physical stores are still absolutely necessary to create experience centres where shoppers can go for a day out. Think about it, does Apple really need Apple Stores to make sales? No – but they do need them to build their brand.
That's why research has shown that although 44% of people say they are shopping more online since the start of the pandemic, only 21% will continue to do so when physical stores reopen. I, for one, am desperate to get back into those clothing shops!
However, to draw people back in and keep up with the competition, experts agree that retailers need ensure in-store shopping is an all-day-out experience. One of the most effective ways to do this is by investing in digital signage, which I covered in more detail during a recent blog post.
Shopping Locally
Finally, a really positive change that we might see as a result of this pandemic is increased drive to shop locally. With non-essential travel banned for several months, many Brits were forced to turn to local businesses – and the majority liked what they found!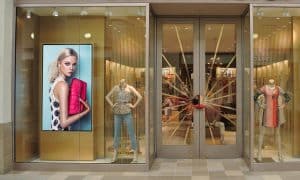 In fact, a YouGov study revealed that 64% of people want to support local businesses even after lockdown.
Now, to continue competing with larger corporations when restrictions start being lifted, these smaller shops need to make sure they're offering the best possible customer experience. Whether this is by investing in COVID-19 Solutions to stay COVID secure or by adding a High Brightness Monitor to their window display, digital signage can help in so many ways.
Conclusion
To wrap things up, evidence suggests that regularly using hand sanitiser and shopping more locally have become ingrained habits. These will almost definitely stick post-COVID, but the future is less certain when it comes to wearing face masks.
On the flip side, experts believe the habit of shopping online will drop once brick-and-mortar stores reopen – but retailers still need to take proactive steps to pull people back in.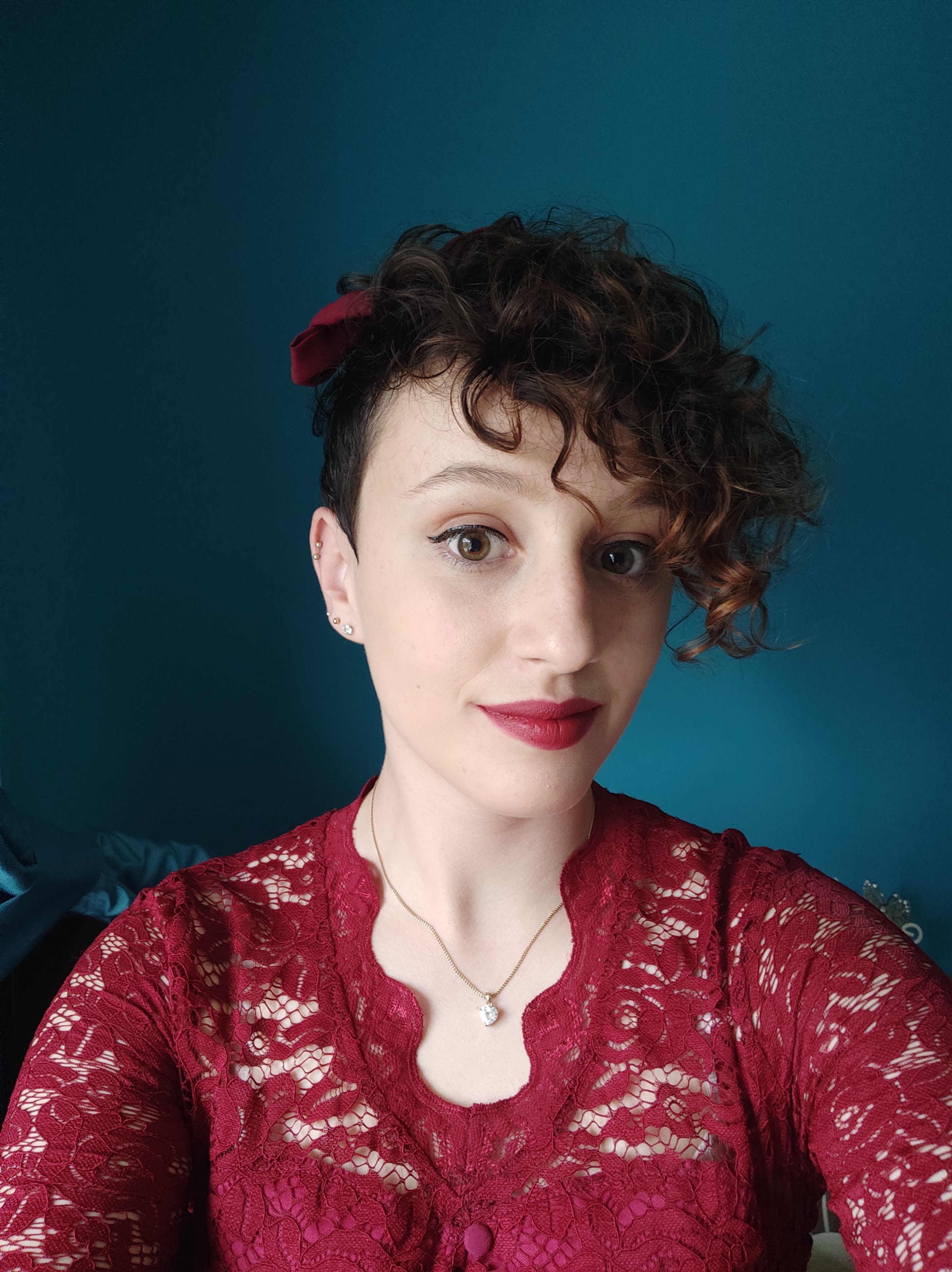 Chloe Weaver is the Digital Marketing Executive at Allsee Technologies.