How Is COVID-19 Affecting the Digital Signage Industry?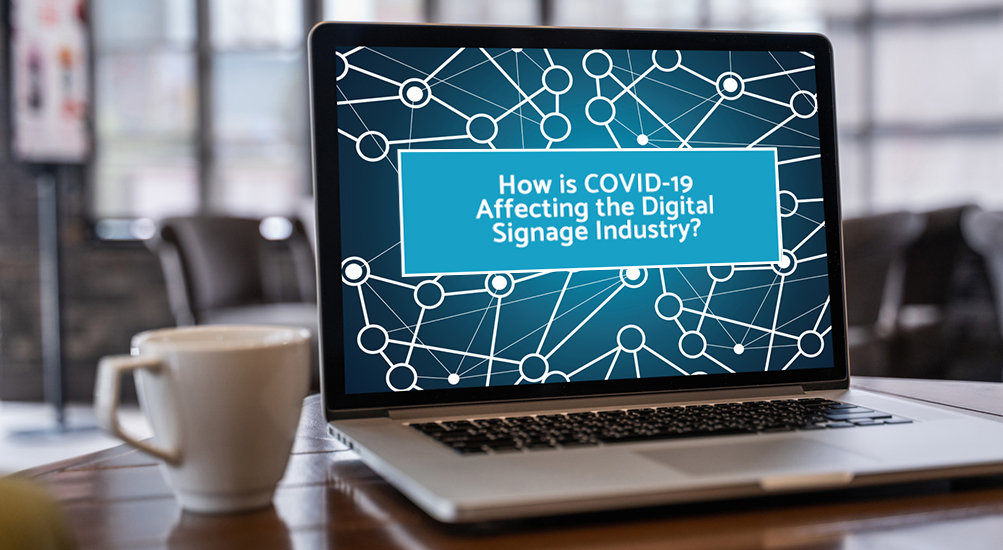 How Is COVID-19 Affecting the Digital Signage Industry?
Here at Allsee, we always endeavour to help our partners in any way we can. However, in order to maintain this high level of support, we knew that we needed to understand how the COVID-19 pandemic has affected our partners within the digital signage industry. For this purpose, we recently gathered together a group of digital signage experts from a variety of different sectors, from retail to corporate to food and drink, for an online webinar. We discussed the problems that people are facing, what can be done to combat these problems, and where the industry is heading in the long term.
What problems are people facing?
One of the most difficult challenges faced by the digital signage industry is the lack of sales leads caused by the lockdown restrictions. With many retail stores, food and drink establishments, schools, and offices closed, people are reporting a lack of enquiries.
As some of these businesses begin to re-open, our partners are reporting that their digital signage needs are changing to reflect customer behaviour. For instance, people will want to have as little face-to-face contact with staff as possible and will want to maintain hygiene standards when touching things whilst out and about. Therefore, the webinar emphasised the need for cost-effective digital signage that will meet these new needs.
Another issue that was raised was the fact that people may be temporarily wary of using touch screens, which could result in a drop in sales for this particular technology.
Finally, the need for "future-proof" agnostic hardware was also discussed so that products can be modified to add new features or be suitable for new purposes.
What can be done to combat these problems?
We are currently developing a range of Self Service Kiosks, which will be launched later this year, as a way for businesses to reduce face-to-face contact between customers and staff whilst also allowing customers to continue placing orders.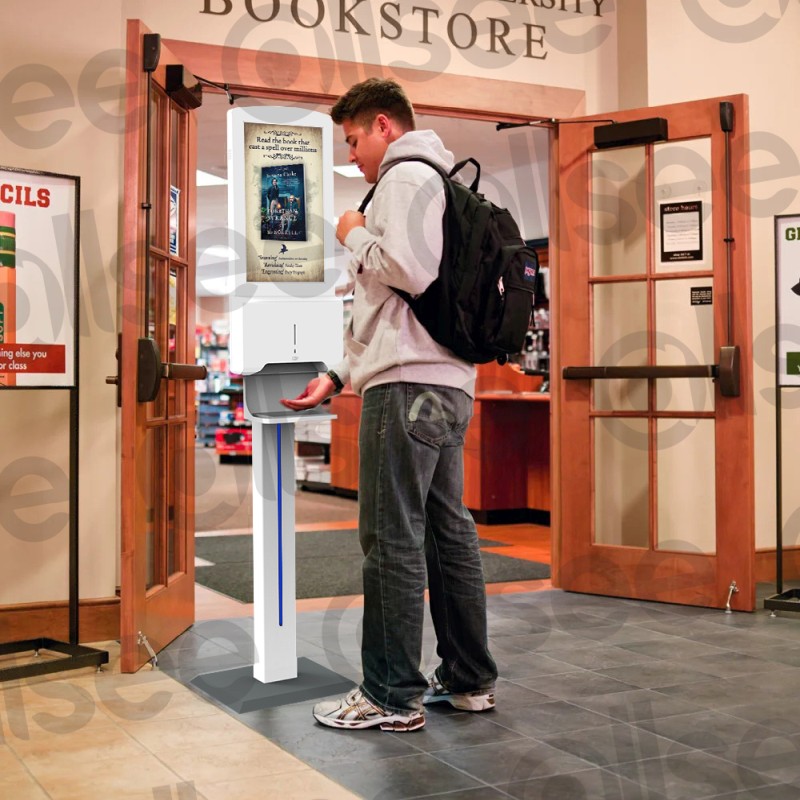 Additionally, to satisfy the need for a way to help customers maintain hygiene standards, Allsee have recently launched our new Hand Sanitiser Displays. So far many of our partners reported that a wide variety of businesses have expressed interest in this solution, from obvious sectors like medical and retail to sectors you might not think of like corporate, hospitality, education and leisure/gyms. Our hand sanitising digital signage solution is the best price on the market that is supported from the UK, helping partners to meet businesses' need for cost effective solution.
Although our experts believed an avoidance of touch screens to be a temporary problem as people will naturally become less wary over time, our Hand Sanitiser Displays are also available as a touch screen to solve this problem by helping people feel safe after interacting with the screen.
Finally, although Allsee provide an all-in-one turnkey products, our displays meet the need for an agnostic solution as third party software can be installed on the integrated media player or an external PC/media player can be connected to the display.
Where is the industry heading?
Towards the end of the webinar, we looked beyond the short term impacts of coronavirus and discussed the future of the digital signage industry. We asked the group: "How long do you estimate it will take for your sales to get back to normal?". Encouragingly, almost ⅔ of experts predict that sales will return to normal within the next three to nine months (see Figure 1).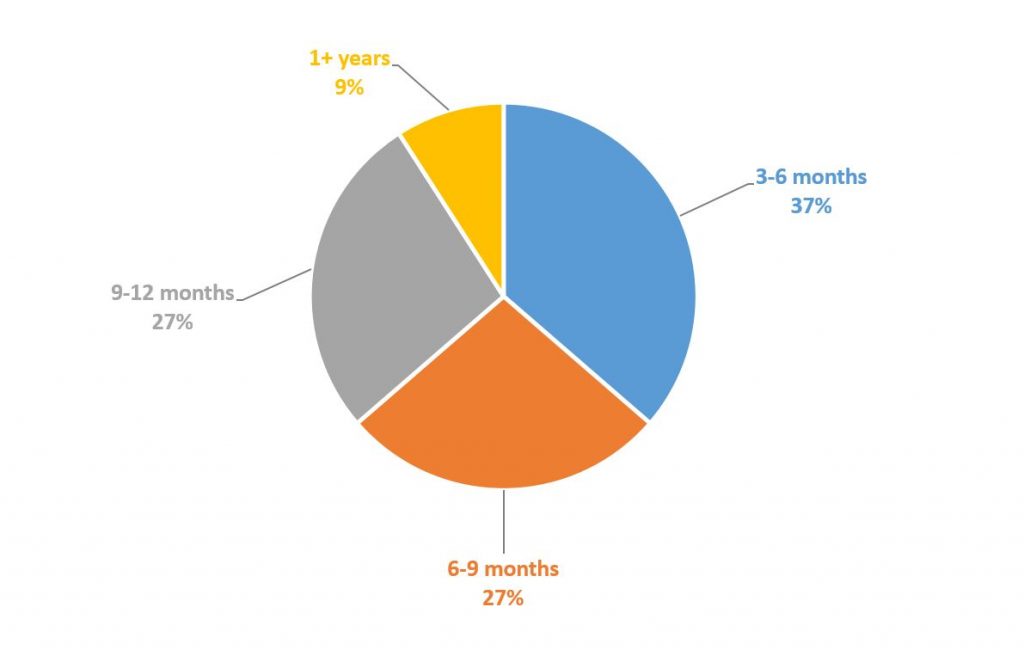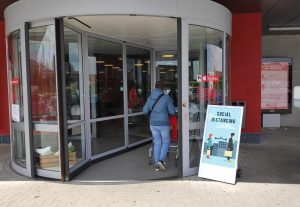 They believe that digital signage is playing a vital role at the moment by allowing businesses to deliver instantly updatable messages whilst keeping a safe distance, and that the industry will continue to grow if we innovate and adapt. This can be in the form of developing new products, such as our Self Service Kiosks and Hand Sanitising Displays, or finding new ways to use existing products. For example, our Outdoor Digital Battery A-Boards are ideal for broadcasting messages related to coronavirus, such as wait times for queues outside stores or directions around the one-way system once inside.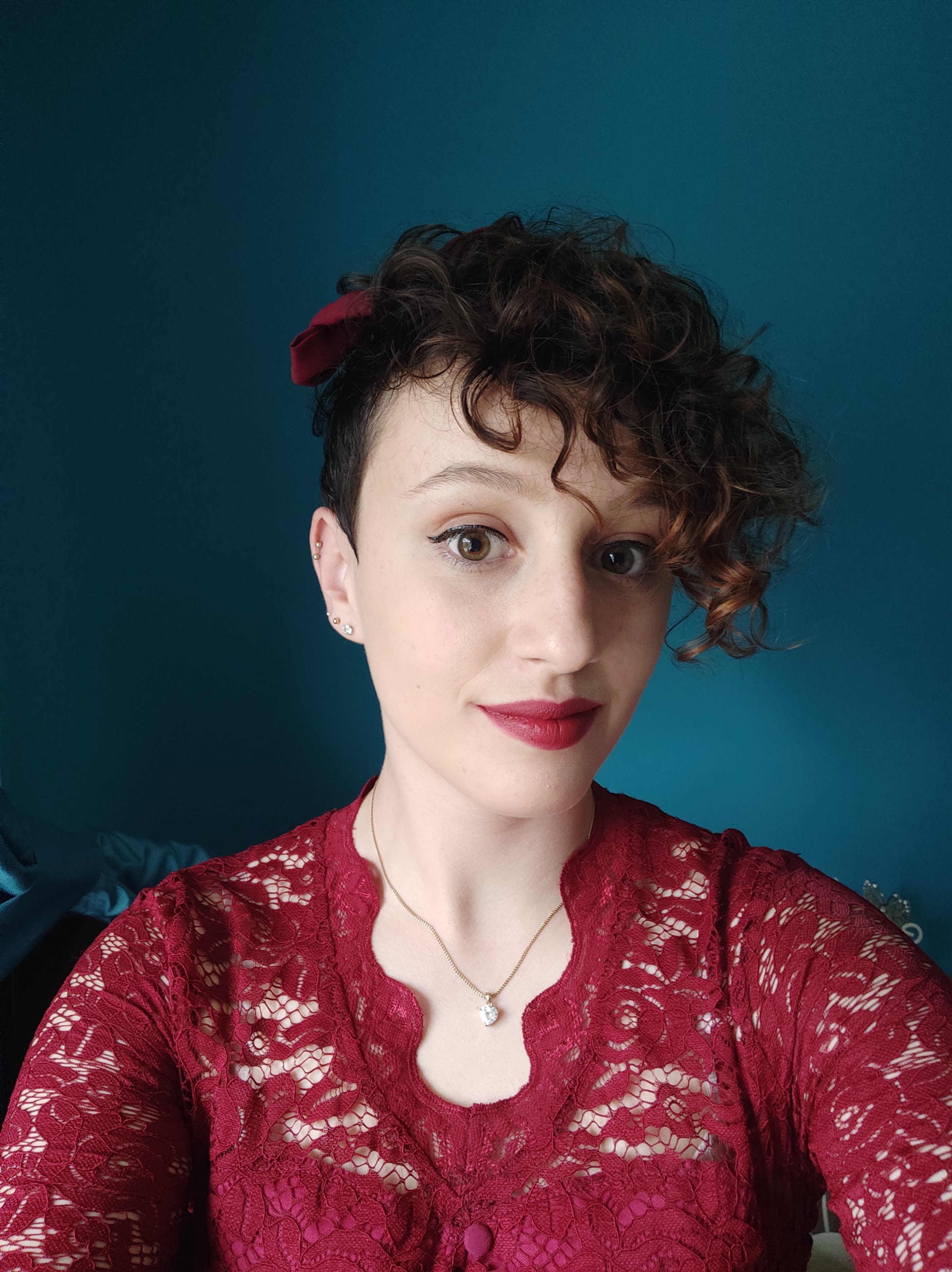 Chloe Weaver is the Digital Marketing Executive at Allsee Technologies.