Allsee Launches Facial Recognition Thermometer Display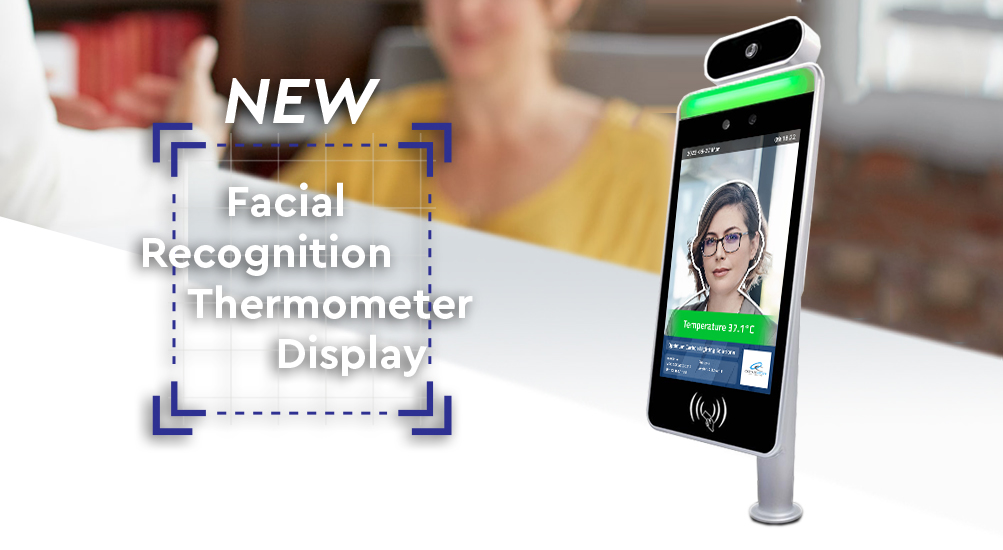 Allsee Launches Facial Recognition Thermometer Display
Both commercial and corporate businesses are now looking to reopen as safely and securely as possible during the COVID-19 pandemic; Allsee Technologies is launching a brand new solution to help them do so. Our all-new 8" Facial Recognition Thermometer Display gives instant temperature results for users. This alerts the user if they have a high temperature which is a symptom of the coronavirus. This solution accurately ensures safety of both customers and employees in these unprecedented times.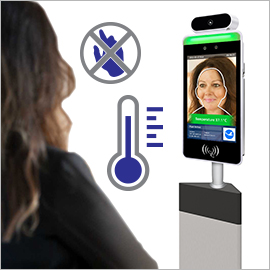 Automated Contactless Temperature Checking
Using a Melexis dual-chip system, along with a cooling fan, the thermal imaging module measures the ambient temperature as well as the user's body temperature to maximise accuracy. The full sensor temperature range is -40°C to 85°C with an accuracy of ±0.3°C. The automated nature of this system not only efficiently reduces manual labour, but also means it is completely contactless, which is of paramount importance in today's world.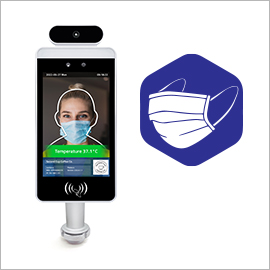 Mask Detection System
As well as reading body temperature, the system can also check if the user is wearing a mask if this is an entry requirement to your building. This feature can also be disabled if not required.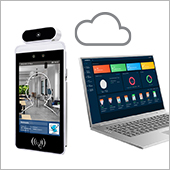 Software Included
The software is included at no extra cost and can be easily installed on your own PC or server to maximise security. Create separate login accounts with varying privileges, for example an account can be created for a receptionist to only register visitors. Can also work offline if required.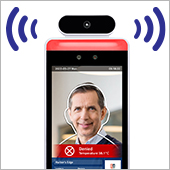 Fever Alarm
When a user's temperature reading exceeds a stipulated temperature, a visual and audio alarm activate to alert the user that they have a fever. This feature can also be disabled if not required.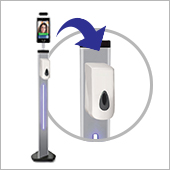 Optional Automatic Hand Sanitiser
If you are utilising the floor stand, you can also add on an optional hand sanitiser dispenser to provide an extra level of safety.
This versatile display can also be used as a facial recognition system that allows workers to contactless clock in and out and can also be integrated easily with existing door systems.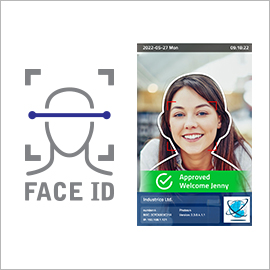 High Security Facial Recognition
With 99.7% identification accuracy, this solution can also be used as a check in/out system for offices, warehouses and other secure locations. You can even create a whitelist and blacklist to control and restrict access, as well as recording all building entries.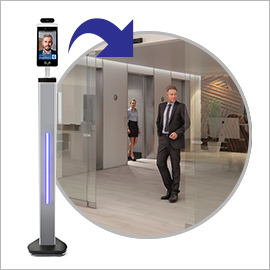 Synchronise with Existing Systems
Using the connection interface, this solution can be integrated with existing door or ticketing systems. Using the software included, you can stipulate entry conditions such as an acceptable temperature range, mask checking and specific user entry or restriction.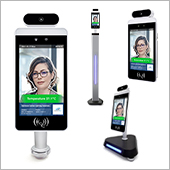 Mounting Options
As standard this solution comes with an adjustable desk mounted pole. Optional mounting options include: a flush fit or adjustable wall mount, a desk stand, or a floor stand. All stand options have a modern integrated blue LED light strip.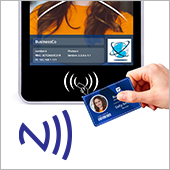 Optional NFC Integration
If you want to incorporate an ID card reader for building access you can do so. This feature can also be controlled and managed by the software that is included.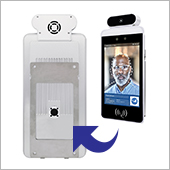 Robust Metal Enclosure
To add to its commercial credentials, the enclosure is manufactured using aluminium rather than plastic as this is less likely to be damaged in locations such as warehouses and factory floors.
For the latest prices and special offers please click "here" or give us a call on +44 (0)121 421 4458.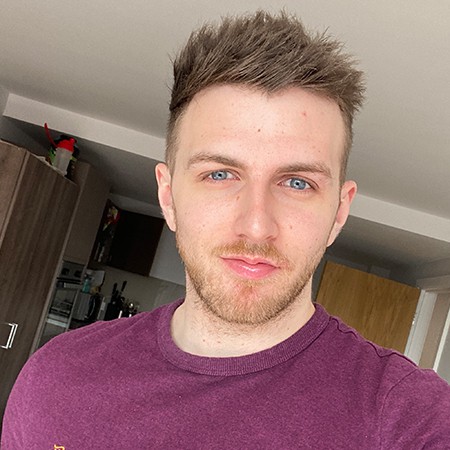 Tom Rock is a Marketing Manager for Allsee Technologies. His background is in Digital Signage and Graphic Design.