Digital Signage Hand Sanitiser Solutions vs. Traditional Dispensers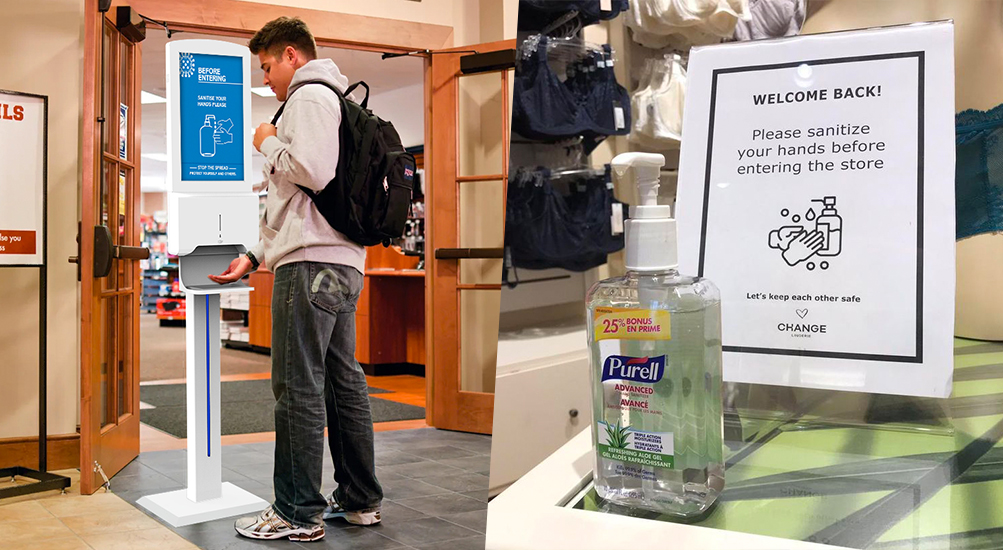 Digital Signage Hand Sanitiser Solutions vs. Traditional Dispensers
To help slow the spread of coronavirus, the government advises that businesses should provide hand sanitising facilities, as well as displaying clear guidance on safety measures like hygiene, social distancing and face coverings. In these times of economic uncertainty, it can be tempting to achieve this using a basic hand sanitiser pump and printed posters rather than investing in something more high-tech. However, solutions that combine hand sanitiser dispensers with digital signage like our Hand Sanitiser Advertising Displays have lots of  advantages over traditional methods – more than you might think!
Price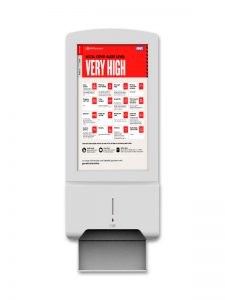 Some business owners may shy away from a digital signage solution due to the higher up-front cost when compared to a simple pump and poster solution, but it could actually save them money in the long run. Let me explain how.
We've already seen advice from the UK government change frequently, such as social distancing guidelines shifting from 2m apart to 1m+ apart, and the introduction of the new three-tier system will only exacerbate this. As cases rise and fall in different areas, local alert levels will be constantly updating and businesses will need to ensure that they are displaying the most up-to-date restrictions. This means that printed posters will become outdated very quickly and need to be replaced often, which in turn means that printing costs will soon rack up. In contrast, after the initial purchase cost, digital signage displays can be updated for free an unlimited number of times.
Ease of Updating Content
Another huge benefit of digital signage is that it's super easy to update content. The lead time for printed posters may be weeks, especially with the current high demand for printing services, by which point the message on the poster is likely to be obsolete.
Comparatively, our Hand Sanitiser Advertising Displays can be updated instantly via plug and play using a USB stick. Or, as we've packaged these displays with a free network upgrade and one-year subscription to our cloud-based CMS software, they can also be updated via the internet for a fully contactless solution. Both of these update methods allow businesses to quickly and easily ensure their messages are always totally up-to-date with the latest information.
Effectiveness
How many times has a printed sign really caught your eye? What about a digital sign with vivid colours, an LED backlight, and moving content? If you think about it, it's easy to understand why research has found that digital signage captures four times as many views as static printed signage with 63% of people reporting that digital signage catches their attention.
People may walk straight past a regular hand sanitiser pump and poster setup without even noticing it. Consequently, they may enter the building without sanitising their hands, scanning the NHS Test & Trace QR code or knowing what the social distancing guidelines are, putting everyone inside at greater risk of catching the virus. By utilising hand sanitising digital signage, businesses can be confident that crucial COVID-19 messaging will be not be missed. Thus, this kind of solution is far more effective at ensuring businesses stay COVID-secure.
Customer Perception
If businesses want people to visit their premises and keep coming back, whether that's a restaurant, a gym, a retail store or anywhere else, they need to make everyone feel completely safe whilst inside*. With our Hand Sanitiser Advertising Displays, it's immediately apparent that the business takes its patrons' health seriously and has invested in the best possible solutions to safeguard this. As a result, people will be happy to enter the building and to return in future.
In comparison, traditional hand sanitiser pumps and printed posters give people the impression that the business is just ticking boxes to meet the bare minimum requirements for COVID compliance, as well as often looking cheap and a bit tattered.
The importance of investing in high quality hand sanitiser solutions is evidenced by our recent poll, which was conducted on LinkedIn by our Head of UK Sales Matthew Scott. Matt asked whether it should be mandatory for businesses to utilise hand sanitiser and temperature checking devices at points of entry. With just shy of 200 votes, nearly 80% of respondents agreed that having these devices should be required. This shows that the vast majority of people feel these types of solution are really important and value businesses who use them.

Longevity
Even after the virus has passed, research has found that 88% of people say they will maintain increased hand hygiene1. Therefore, businesses need a long-lasting solution that will enable patrons to continue with the ingrained habit of sanitising their hands upon entry for years to come. Basic hand sanitiser pumps purchased at the start of the pandemic are already starting to get clogged and look shabby, whereas our commercial grade Hand Sanitiser Advertising Displays are guaranteed to last throughout their 3-year manufacturer's warranty and beyond.
Plus, when COVID messaging is no longer relevant, the digital display can still be used as an attention-grabbing way to show promotional content.
Summary
When the pandemic first hit, most people – myself included – believed that all we had to do was survive the next couple of months and everything would blow over. Now it's become clear that COVID-19 isn't going away anytime soon, businesses need to get away from this mindset and start thinking about more permanent solutions that will give them the best return on investment in the long-term.
Our Hand Sanitiser Advertising Displays are just one example of this. Many of our COVID-19 Digital Signage Solutions, including our Outdoor Digital Battery A-Boards, are cheaper in the long run, quicker and easier to update, more effective at broadcasting messages, better for customer perception, and more long-lasting than traditional solutions.
These displays are in stock and ready for dispatch, so get in touch today to secure yours!
*If you're interested in learning more about how digital signage can help shops get people to return to brick-and-mortar stores, click here to read our recent blog post.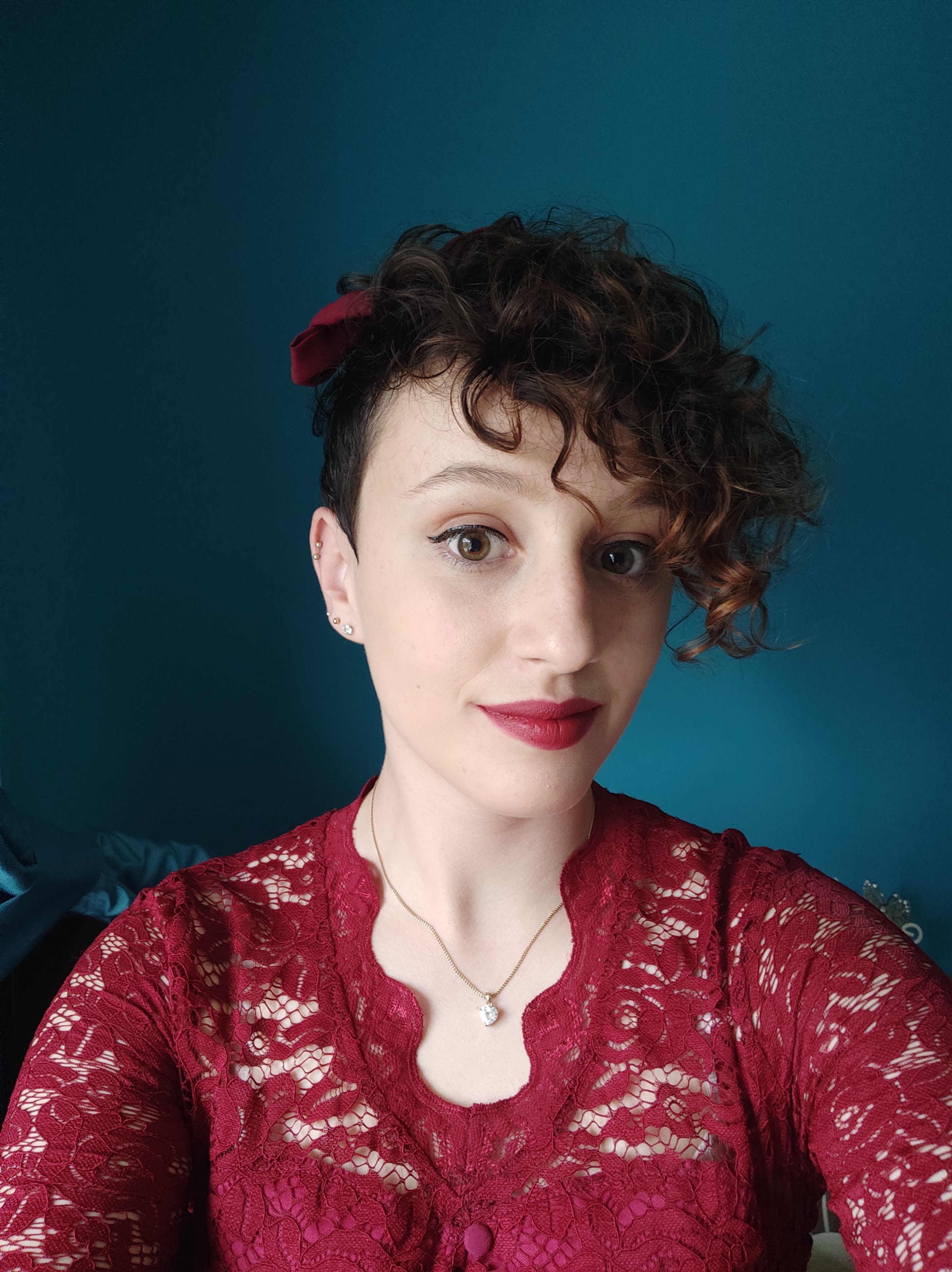 Chloe Weaver is the Digital Marketing Executive at Allsee Technologies.