Top 4 Uses for Digital Signage in Hospitals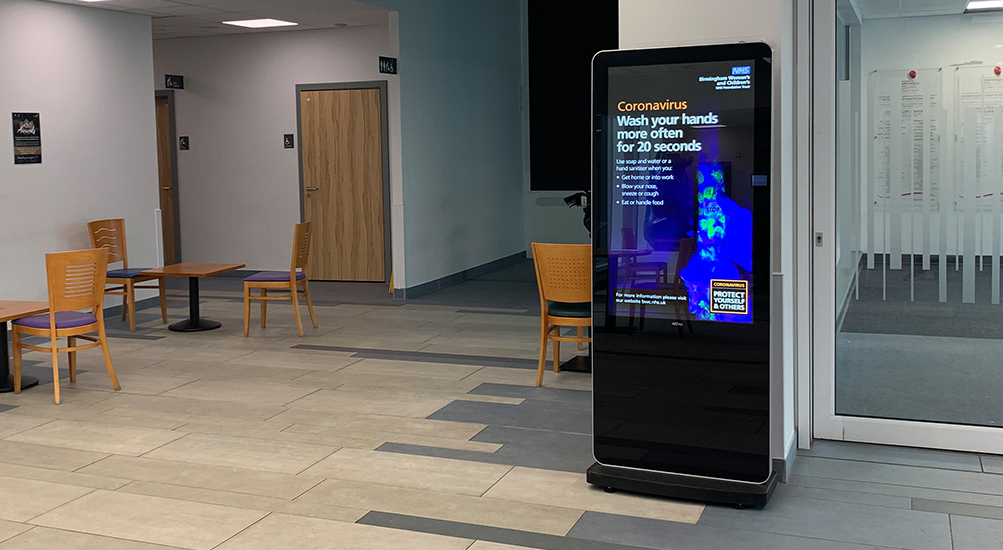 Top 4 Uses for Digital Signage in Hospitals
Digital Signage is transforming the way that hospitals interact and communicate with patients, staff and visitors. The whole healthcare experience can be improved with engaging digital displays. In this blog I am going to look at four ways that Digital Signage displays can be used effectively in hospitals.
Wayfinding
Both old and modern hospitals can often feel like a labyrinth with large buildings and a myriad of corridors on different levels. Ensuring that visitors and patients are able to navigate as quickly as possible to where they are supposed to be is extremely important. Using a display such as our PCAP Touch Screen Kiosk, users can be shown a clear route to their destination. Placing such screens in entrance lobbies of hospitals ensure patients and visitors can be sure of their surroundings as soon as they step foot in the building.
Non-touch screen digital wayfinding solutions can also be implemented in hospitals with displays like our Android Freestanding Digital Posters. These large eye-catching screens can be strategically moved into busy corridor intersections pointing the user in the correct direction.
Improve Efficiency
The more efficient a hospital is; the better it can treat its patients. From an initial investment Digital Signage can actually end up reducing costs by introducing Digital Signage displays that improve efficiency, the quality of care and ultimately the patient experience. One such way they can do this is to use an interactive POS PCAP Touch Screens to check patients in for appointments. Instead of waiting in long lines for staff to be available, using technology the check-in the process is accelerated for patients, staff that would otherwise be caught up on checking patients in for appointments can be repurposed to roles focussing on patient care instead
The staff are core to the running of hospitals and Digital Signage can also benefit them too. From staff rooms to nurses stations Digital Signage screens can be used as an internal communication tool, with information about new treatments, performance data to messages from patients. A well curated screen for hospital staff is sure to improve productivity.
Digital Signage screens are built to be efficient, especially when compared to alternative signage solutions. By utilising a Network CMS a whole swathe of screens across a hospital can be updated at once.
Broadcast Health Information
At a hospital, patients expect to receive the most up to date health advice available. As seen during the recent COVID-19 pandemic the public health advertising campaigns were updated regularly throughout the crisis. With Digital Displays hospitals were able to quickly update their screens remotely. Unlike printed signs, the content on Digital Signage displays can be changed quickly to get the most up-to-date information on screen and passed onto patients. Visually striking Android Advertising Displays and Android Freestanding Digital Posters are perfect displays to broadcast such messages and are also easy to wipe clean thanks to their stylish tempered glass front.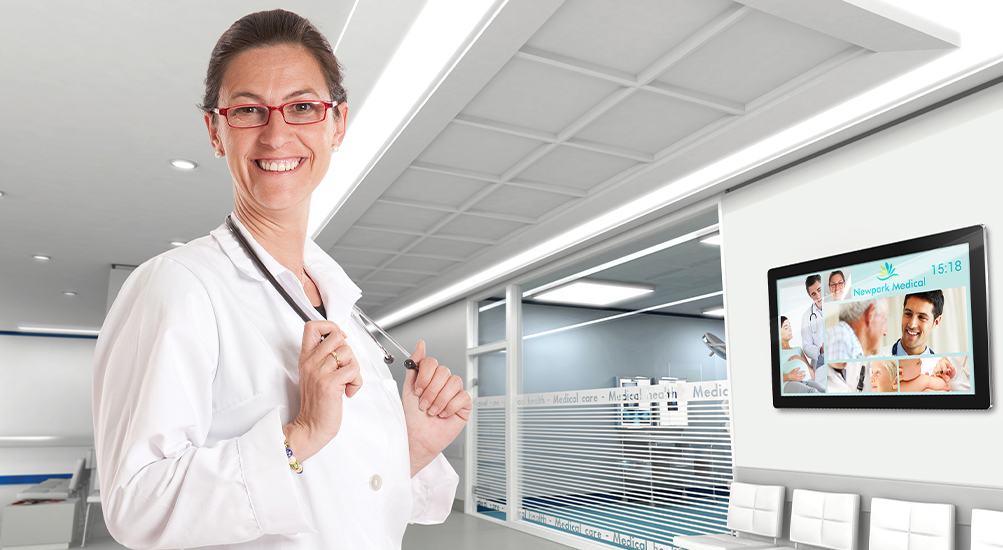 Waiting Room Display
The dull hospital waiting room is an unfortunate reality for most patients and visitors when in hospital. The waiting room of the future can be made much more exciting with the use of a Digital Signage screen. By displaying informative, engaging content a Digital Signage display can reduce the perceived waiting time. With a captive audience a smart hospital can use a display to show a variety of relevant content. From calling patients to treatment rooms, health and nutrition tips to even the latest news and events at the hospital. Information like this can help soothe anxiety while improving patients time at the hospital.
Through this blog we have seen how the healthcare sector in general can take advantage from going digital. The points we have discussed can go further than just hospitals, from local GP offices to dentists; these benefits apply to all medical facilities. Digital Signage is at home in a place like a hospital where it can inform, educate and entertain all at once.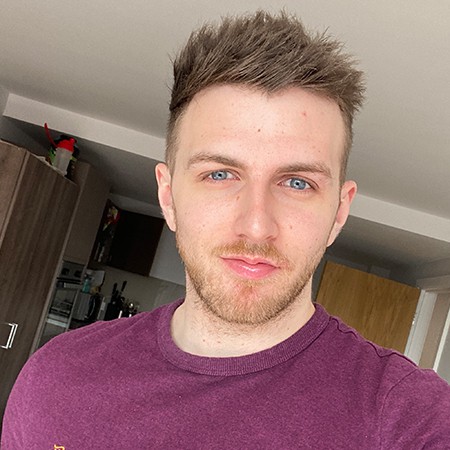 Tom Rock is a Marketing Manager for Allsee Technologies. His background is in Digital Signage and Graphic Design.