The Role of Digital Signage in the Growth of Smart Cities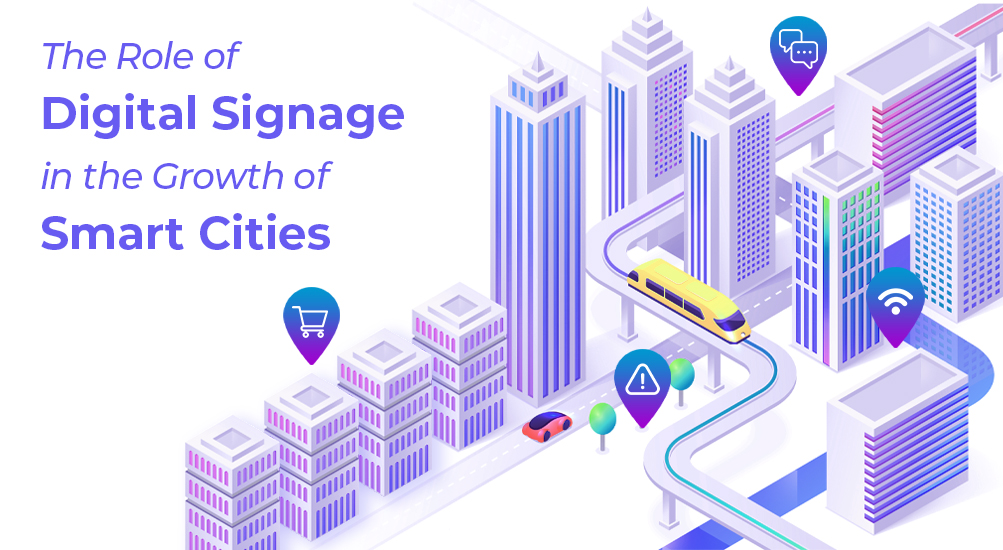 The Role of Digital Signage in the Growth of Smart Cities
The adoption of outdoor digital signage has been on the rise and in recent years we have seen the popularity of these displays explode. In fact, in 2021 Allsee saw an astonishing increase of 71.2% on Outdoor Advertising Displays sales, making this the fastest growing technology of the year. On top of that, last October we hosted a webinar titled The Rise of Outdoor Digital Signage that was extremely well received by our partners.
So what is causing this sudden rise in popularity? The answer is in the development of smart cities and, because we have such a close relationship with our partners, we are actually able to see the full journey of our products with most projects. We have recently noticed an increasing number of smart city projects and this has a lot to do with technology development and the way we interact with the world around us. So where does digital signage come in? How do digital displays help the development of smart cities? Let's find out!
How Is Digital Signage Used in Smart Cities?
We have made the connection between smart cities and the rise of outdoor digital displays but what is a smart city and why are they becoming so popular? Smart cities use new technologies and data as a way to solve economic, social and environmental challenges and, with 54% of the world's population living in cities1, there is an increasing need to manage resources.
One of the main technologies used in smart cities is digital signage, more specifically, outdoor displays and there is no doubt that these solutions are transforming what a typical city looks like. So let's explore some of the ways that digital signage is used in smart cities:
Helping to Promote Safety
Being able to alert the public about accidents, traffic congestions, fires, weather alerts and so much more is a great example of digital signage being used in a non-promotional way. Emergency services are crucial in keeping cities safe and smart technology makes their work a lot easier, while helping people stay out of danger.
We have previously worked on a project in Belgium where the Antwerp Smart Zone organisation used digital signage in a very creative way to monitor why pedestrians ignore red lights at busy intersections and get them to change their behaviour. This project was about improving public safety and you can read all about it here.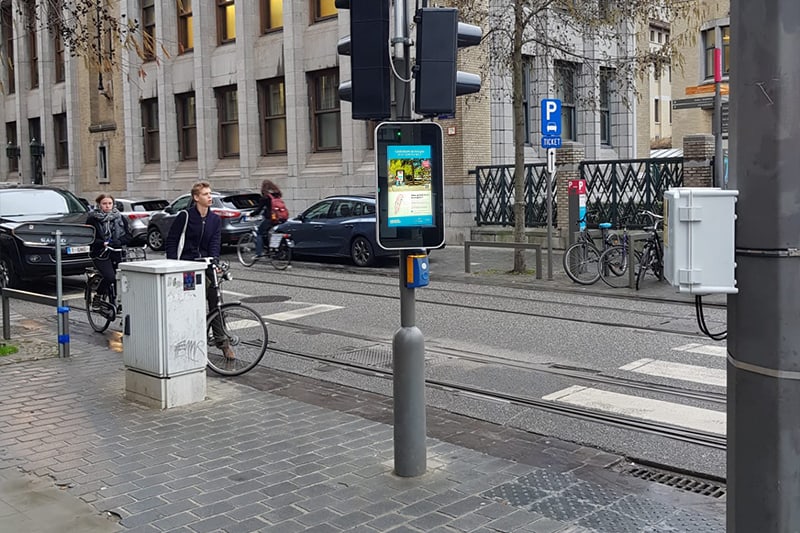 Improving Communication & Providing Guidance
City life is very fast paced and there is always something happening so it's normal to find big cities that are drowning in promotional posters. Digital signage allows multiple pieces of information to be shared using only one screen while giving local authorities, events, and marketing teams the possibility to easily share content. This saves time, money, materials, and labour costs while making it easy for the public to access new and up-to-date information.
These displays can also be used to promote local events like festivals, meetings, fairs or even environmental policies and pollution warnings. On top of that, they can also be a great way finding and guidance tool that, by sharing information regarding essential locations and places of interest or parking updates, make smart cities more accessible. A great example of this is using digital signage to improve transport and travel by informing travellers on up-to-date departure and arrival times.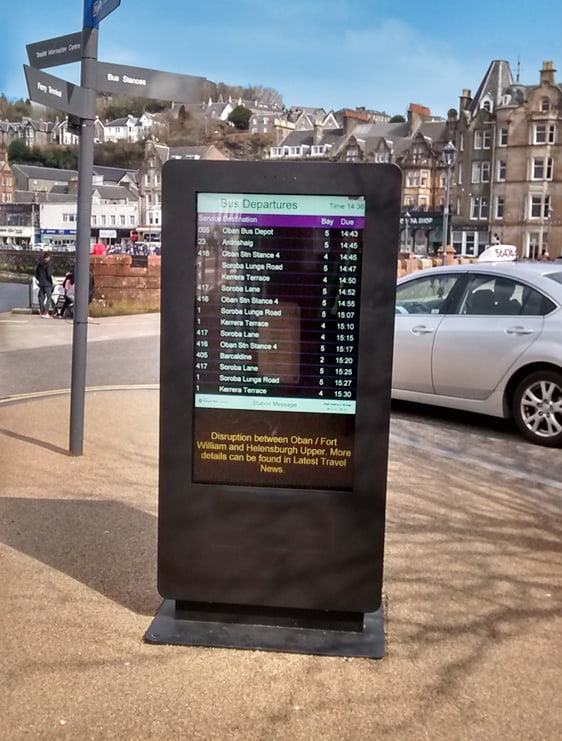 Increasing Services Efficiency
The development of technology has a direct correlation to how we live our lives and as interactivity and personalised experiences become more popular, the digital signage industry had to adjust. That is why self-service kiosks, drive-thru displays and interactive wayfinding kiosks are now more popular than ever. These displays are used to provide a more personalised and strain-free experience to the public and increase the efficiency of these services.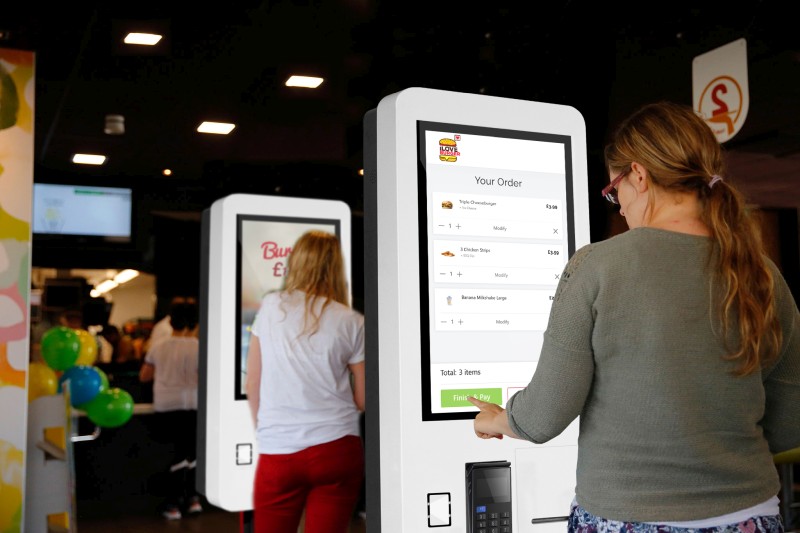 Benefiting Companies and Brands
Not only does digital signage in smart cities improve the quality of life based on what we have just explored, but it is also a massive marketing tool that boosts the presence of companies. With the vast amount of digital displays available in smart cities, it's very easy for content to reach a large audience and this is especially beneficial for brands that are now able to effectively deliver campaigns and messages at a large scale. When using a content management system, it is also extremely easy to manage the content displayed, which significantly reduces labour costs.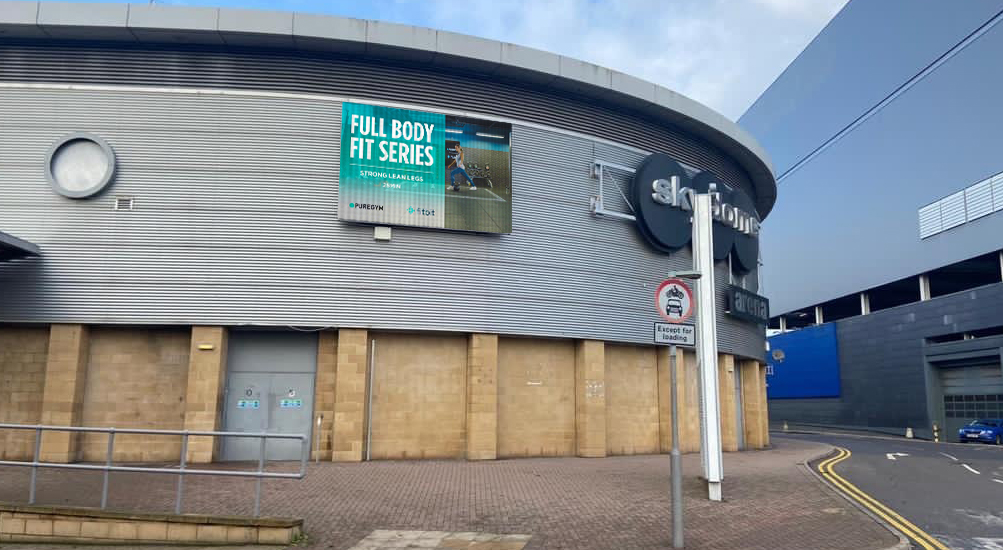 Conclusion
Around the world more cities are investing in smart technology to improve the quality of life of their citizens and that is one of the main factors that influences the increasing popularity of outdoor advertising displays over the past couple of years. These technologies are now more popular than ever and the advantages mentioned in this blog are just the tip of the iceberg.
Times are changing and technology continues to evolve with new concepts coming to life, such as the metaverse. This demonstrates that in the coming months and years the adoption of outdoor digital signage will continue to expand and integrators should target councils and local authorities for the development of smart cities.
If you have any questions about the topics discussed in this blog or if you would like to learn more about our outdoor ranges, get in touch today.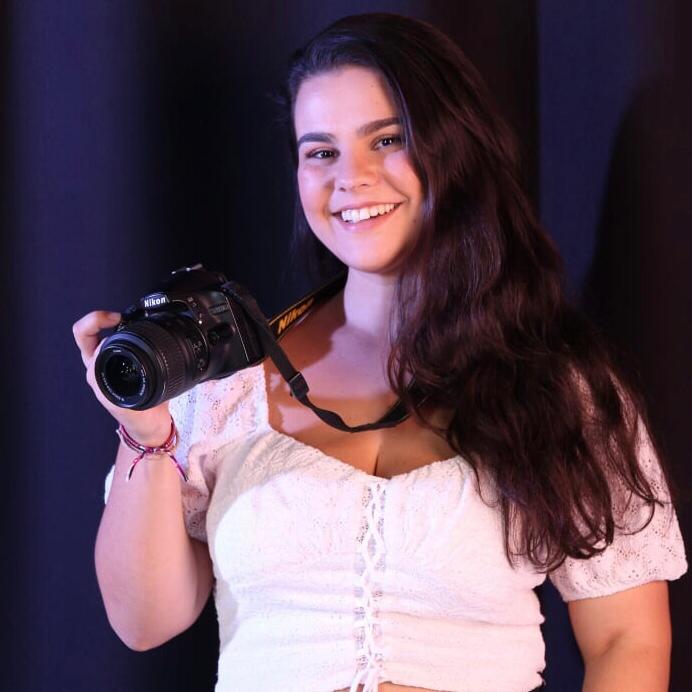 Leonor Guedes is the Digital Marketing Assistant at Allsee Technologies.