Mind the Gap: Adding Value as an Allsee Partner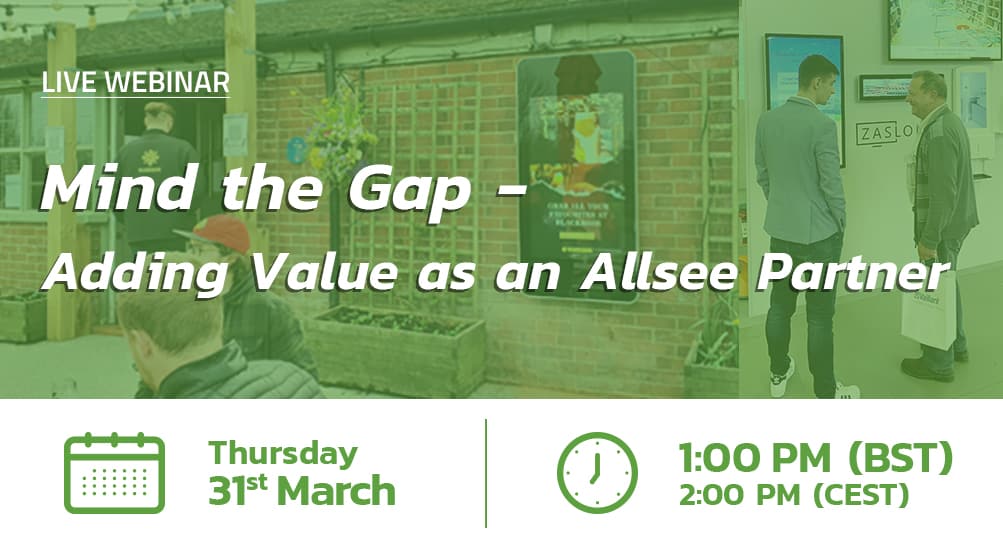 Mind the Gap: Adding Value as an Allsee Partner
We have always worked to make digital signage as accessible as possible. As comprehensive as our products are, there are still pieces of the puzzle missing and this is where you come in! Our partners have different areas of expertise and cater to different end user verticals, in this webinar we'll explore how each of our VAR partners can add their own value to a project.
Find out how you can build the perfect partnership with Allsee and generate additional revenue streams; you won't want to miss this one!
Event Details:
Date: Thursday 31st March
Time: 1:00pm – 2:00pm (BST)
Host: Callum Jackson: Senior Sales Account Manager
Key Speaker: Cameron Mills: UK Sales Manager
Zoom Meeting ID: 890 5043 5800
Invite Link:  https://us06web.zoom.us/j/89050435800  
Agenda:
Don't miss out on the following topics:
How comprehensive are our solutions?
Allsee's route to the market
Exploration of the different partner types and resources
Project cycle review – touch points for additional revenue generation
Question & answer session
Alternatively, if you'd like to arrange a one-to-one call about this with a member of our team, please don't hesitate to drop us an email at: webinar@allsee-tech.com.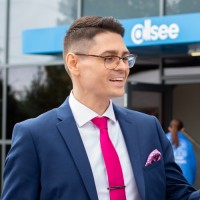 Thomas Fraser-Bacon is the Marketing Director for Allsee Technologies. His background is in Digital Signage and Product Design.