Massive Upgrades to Our Freestanding Digital Posters!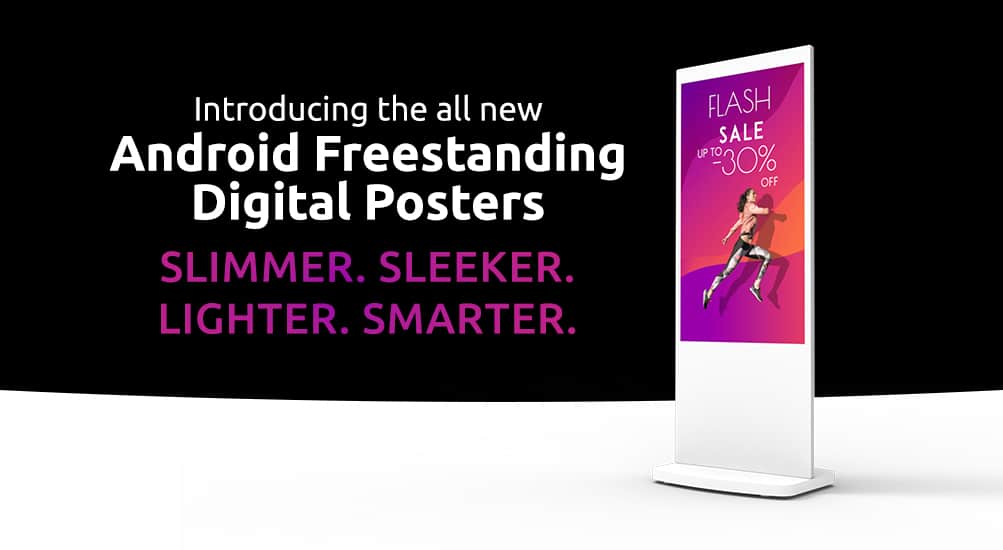 Massive Upgrades to Our Freestanding Digital Posters!

Our flagship Android Freestanding Digital Posters have been given a complete makeover, with all of the upgrades coming from years of partner feedback.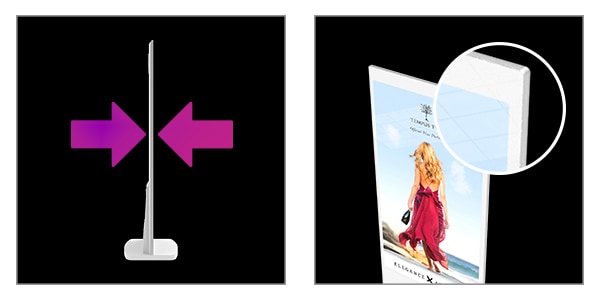 Slimmer – The new model features an incredible perceived depth of just 19.5mm, which is more than half the depth of the previous version! This offers a premium feel that is sure to grab customer's attention.
Sleeker – With smaller corner radiuses, a thinner bezel and an additional space to include a personalised logo above the display, this new model enhances the high-end design and is the ultimate show-stopper.
Lighter – In order to maximise manoeuvrability, we have reduced the weight of our new Freestanding Digital Posters by almost 50% and, with rear handles that further improve mobility, this new model is extremely easy to move and carry.
Smarter – The previous version featured a Wi-Fi aerial that was exposed and, based on your feedback, this was affecting the overall design. To address this, the new model features a hidden flat Wi-Fi aerial that not only offers a seamless look but also reduces the risk of vandalism or damage.

But don't worry… we're still keeping all of these incredible features from the previous model!
24/7 Commercial Grade
Android 7.1
Retractable Feet/Castors
Internal Locker
450cd/m2 IPS Panel
Available in sizes 50" and 55", in both classic black and modern white, our Android Freestanding Digital Posters are in stock now and available for immediate dispatch.
For the latest prices, special offers or to book an in-person demo please click here or give us a call on +44 (0)121 421 4458.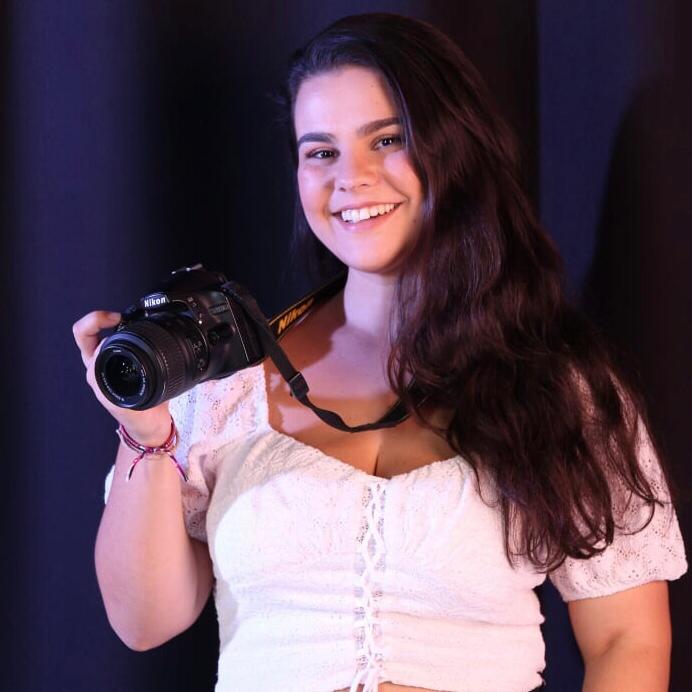 Leonor Guedes is the Digital Marketing Assistant at Allsee Technologies.