Advantages of Being an Allsee Digital Signage Partner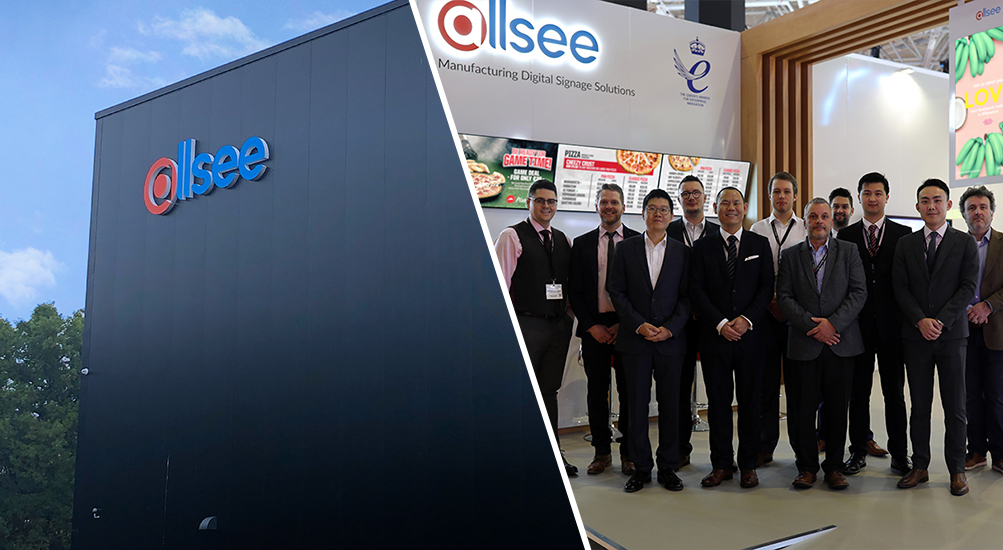 Advantages of Being an Allsee Digital Signage Partner
There are many different companies that manufacture Digital Signage displays and Media Players not to mention countless CMS software developers trying to make their mark. Allsee is different though; we are a UK based Digital Signage OEM that is solely dedicated to the Digital Signage market. To other manufacturers like Samsung, LG and Phillips Digital Signage is just one more industry in which they are involved. Allsee is all about Digital Signage; that is what makes us different. Our aim is to develop meaningful relationships with our partners but to do that we also need to offer what others cannot.
Solutions
At the centre of what Allsee does are the all-in-one solutions that we provide. We have a large range of products available for all sorts of applications. From budget to premium products, wall mounted displays to freestanding screens, indoor to outdoor; we endeavour to offer as broad a range of solutions possible. With a huge variety of commercial grade LCD and LED displays, as well as a host of PCAP and IR Touch Screens available, Allsee has Digital Signage solutions for any requirement. Our Digital Signage offerings are by no means average. In 2017 we won the Queen's Award in Innovation for our unique all-in-one approach; combining a 24/7 true commercial grade panel, an integrated Android media player and a user-friendly versatile CMS platform.
Innovation is what pushes us forward; just recently we launched our first battery powered Digital Signage display – the Digital Android Battery A-Board to great reception from the industry. We even provide our own commercial mounting solutions, again striving to be a true one-stop-shop for any Digital Signage project. Our research and development team strive to have their finger on the pulse when it comes to the needs of the market.
Technical Support
Designing and manufacturing innovative products is just one responsibility of a competent manufacturer; they should also be able to support the product when issue arises. We deliver free lifetime technical support on all our Digital Signage products provided by our dedicated UK based support team. After a decade of industry experience we understand how crucial it is to offer fast, efficient and friendly after-sales support to our partners, as well as their end users. All of our Digital Signage products carry a minimum 3-year commercial warranty, so you can truly buy and sell with absolute confidence that we have you covered.
Partner Support
Allsee goes much further than supporting our products as we support our partners in various ways too. One philosophy that has been key to our continued growth is to focus on creating and developing meaningful business relationships with our partners. We go further than the typical manufacturer with special product and commercial sales training to help our partners understand our solutions and the best ways to promote and sell them. Further technical training or help from our marketing team can assist our partners in multiple ways such as free unbranded marketing materials as well as website reviews and even creating custom mock-ups of screens in situ. We can even help our partners to brand our brochures and data sheets with their own logo and contact details so you can be fully equipped to promote our range of solutions.
With a brand new Digital Signage HQ recently opened in the UK, as well as a new EU base about to open in the coming months, our partners now have access to our showroom and meeting rooms to bring their own customers to see our screens first hand – providing a level of support unmatched by any other manufacturer. For larger projects we also support our partners with special pricing where required. The increased stock capacity of our new warehouse means that our partners don't need to worry about stock management for these kinds of projects. We can even work with partners to fulfil their needs with either rental projects or by loaning units for demonstration, familiarisation or testing purposes free of charge. Overall we try to be as flexible as possible so that we can offer a tailored service to each individual partner, whatever their requirements.
Quality
We pride ourselves on prioritising product quality and understand how important it is to uphold these standards; both to help maintain the reputation of our customers, as well as our own. We have stringent quality control checks in place at our factory as well as our UK based warehouse. Before being dispatched from the UK each product is configured and soak tested so you can rest assured that when your customer receives the goods they are in full working order. Our Queen's Award winning range of solutions achieve the perfect balance between value and excellence. We exclusively use true commercial grade 24/7 panels in all of our products, unlike some other manufacturers that keep their costs low by using TV panels. As our screens are manufactured in China but tested and supported from the UK, we can offer great value while also providing a high level of support for our partners. All our hardware and software are designed and manufactured in conjunction with one another, meaning they work together in perfect harmony, unlike solutions that are bundled together from different sources. This also means that our solutions can evolve and develop more efficiently based on feedback we receive from end users through our partners.
Going Further
Focusing on quality products, full solutions and supporting partners is not enough for Allsee; we always go the extra mile for our partners. From manufacturing bespoke Digital Signage products for our customers to providing full customisation of existing screens with vinyl wraps and vinyl logos; other manufacturers simply cannot compete. Allsee can fill in the gaps of service that our partners provide. For example, some of our partners add value to our products by providing a content creation service but they may need some assistance with installation services; we can help with this. Other partners may offer a rental service to their customers and need us to supply flight cases with their screens.
By becoming an Allsee Digital Signage partner you are not connecting with just another manufacturer of Digital Signage, you are partnering with the complete Digital Signage solutions provider. For over a decade Allsee's business has been able to flourish because of the growth and success of our family of partners. We understand that we are only able to continue to grow if we focus on helping our partners to succeed. We may be a dedicated Digital Signage manufacturer but we are so much more – we are a true partner.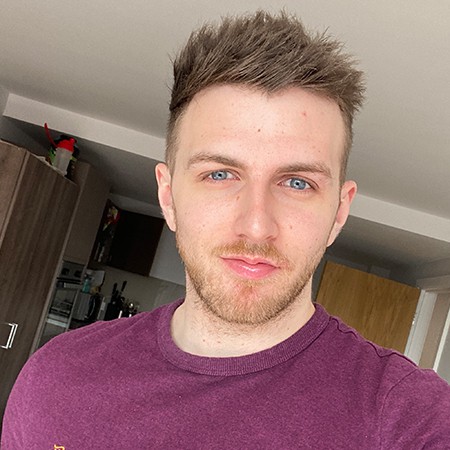 Tom Rock is a Marketing Manager for Allsee Technologies. His background is in Digital Signage and Graphic Design.