Lord Lieutenant Formally Presents Queen's Award for Enterprise: Innovation to Allsee Technologies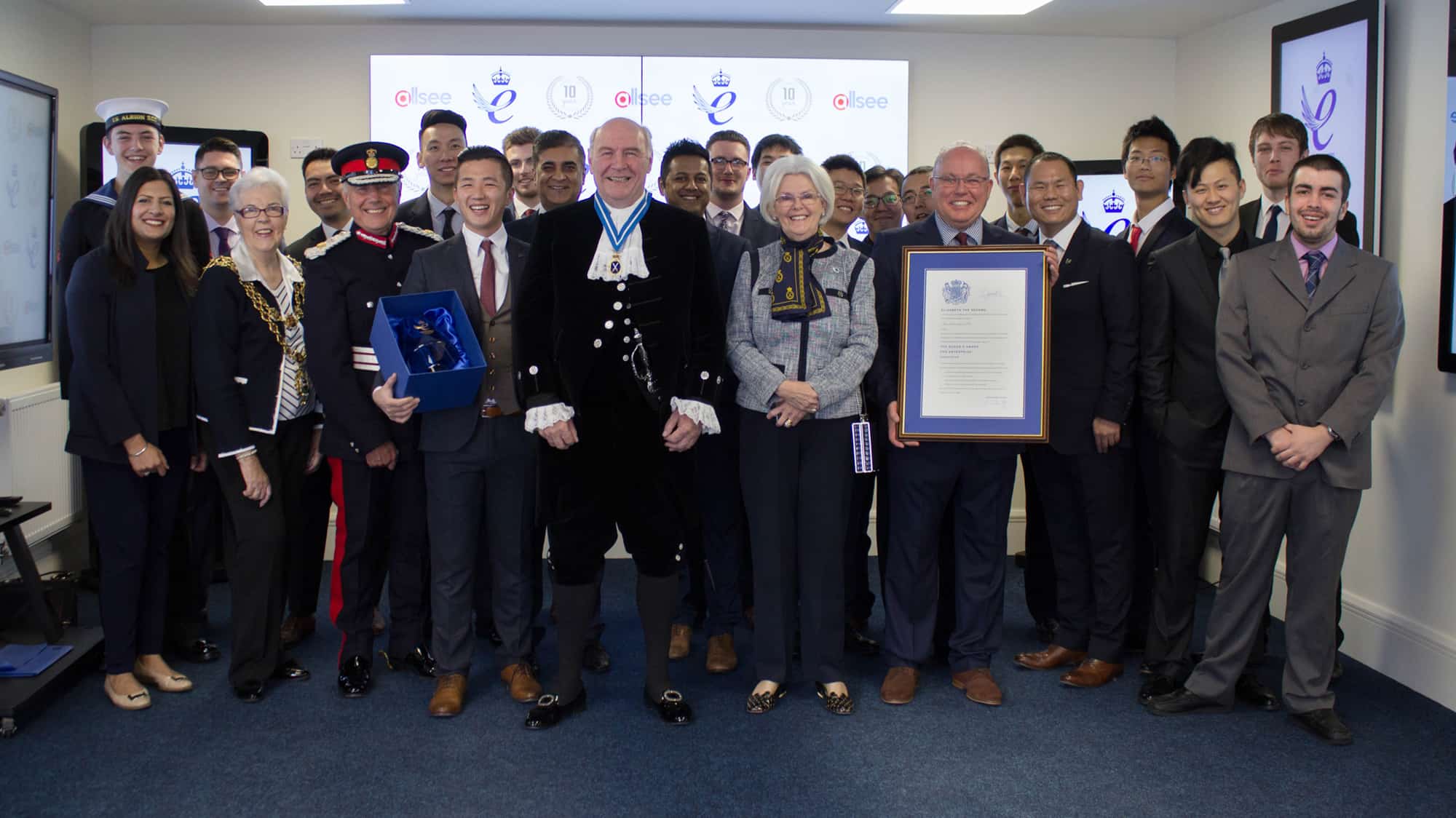 Lord Lieutenant Formally Presents Queen's Award for Enterprise: Innovation to Allsee Technologies
On Saturday 16th September Birmingham based Digital Signage solutions manufacturer, Allsee Technologies, were formally presented with their Queen's Award for Enterprise in the category of Innovation – awarded to us in April this year for our user-friendly scalable Digital Signage solutions.
We were honoured to welcome Her Majesty The Queen's Lord-Lieutenant of the West Midlands, John Crabtree OBE, and his cadet to formally present us with the award. As well as staff and close family members other distinguished guests in attendance included the High Sheriff of the West Midlands, John L. Hudson Esq OBE DL accompanied by his wife Connie, the Lord Mayor of Birmingham, Councillor Anne Underwood and MP for Edgbaston, Preet Gill.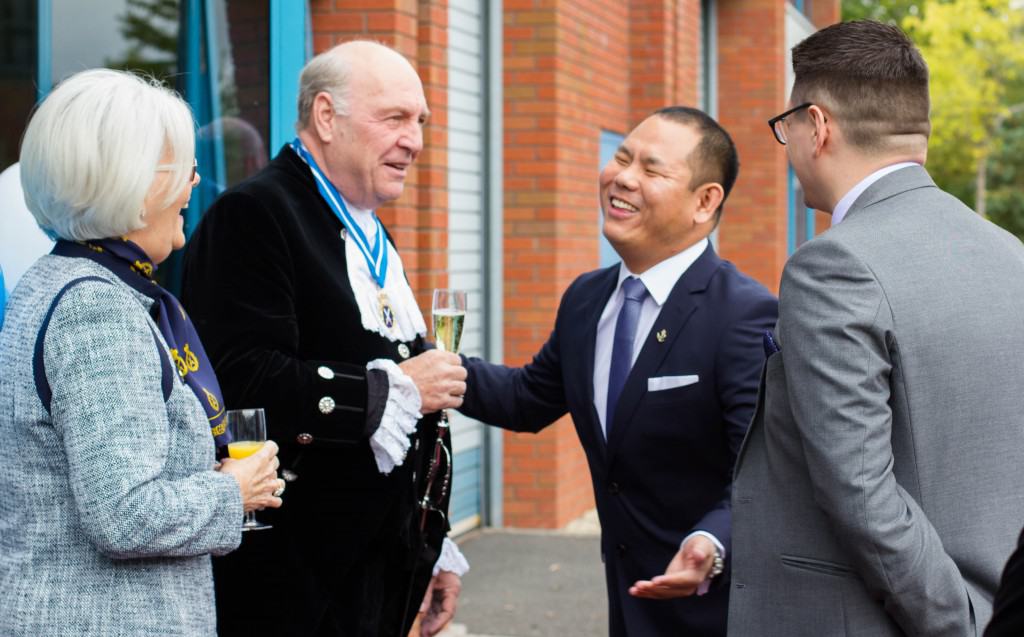 Before the Presentation Ceremony our founder and MD, Dr. Baoli Zhao, had the following to say:
"This year we celebrate our 10th anniversary. After a decade in business, Allsee Technologies has gone from a small business, to a market leader in the UK Digital Signage sector. The next chapter for our growing company is incredibly exciting. We are currently expanding our distribution network across Europe and in the years to come we will go even further afield. Early next year the building work will begin for our new modern office facilities here in Birmingham."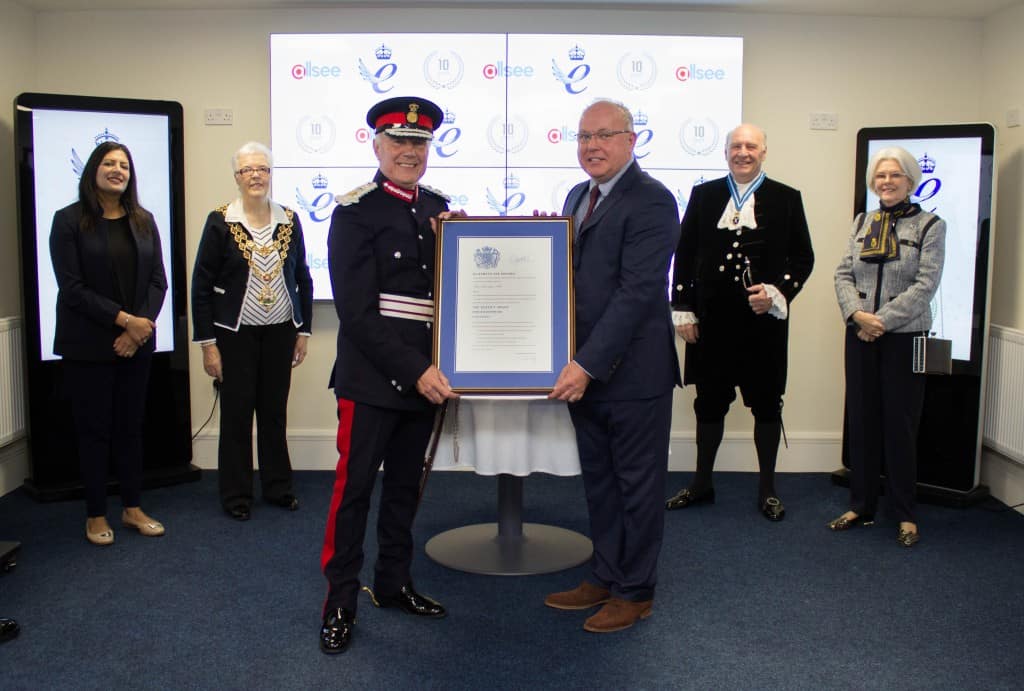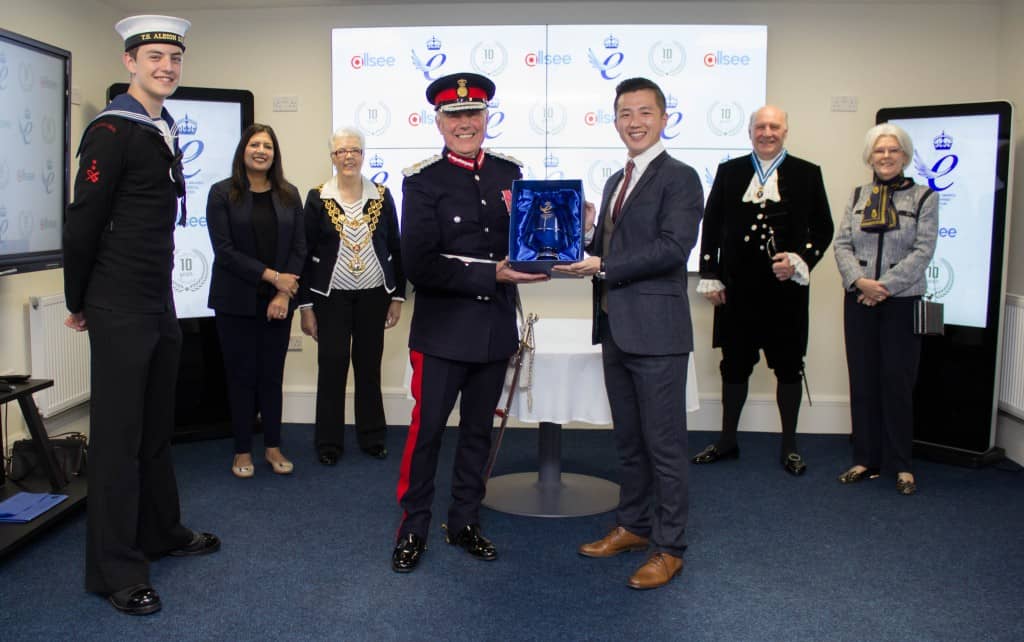 He continued: "I'd like to give special thanks to Her Majesty The Queen for awarding this remarkable distinction to us, it is an absolute honour to receive this recognition for all our hard work. With the global Digital Signage market set to nearly double by 2023 to over $32 Billion the future is very bright and I am excited and confident of our continued growth."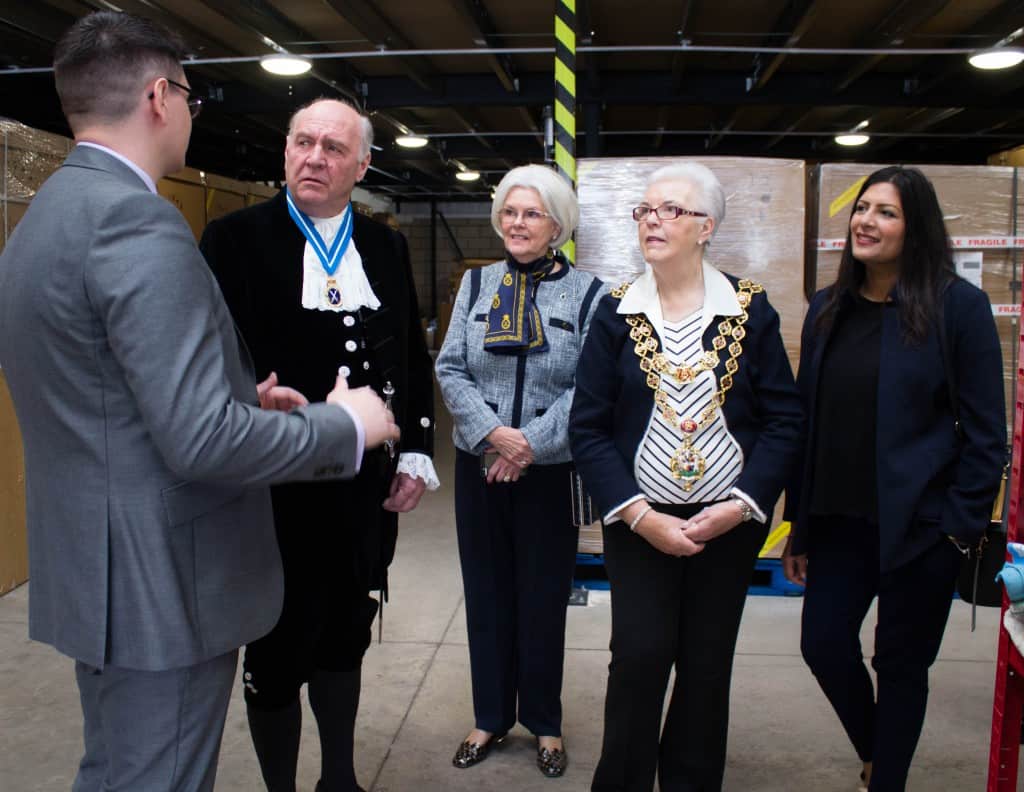 Accepting the Grant of Appointment and Crystal Awards on behalf of Allsee Technologies were our Sales Director, Richard Sherry, and our Lead R&D Engineer, Long Wang. Following the ceremony guests were given a full tour of the offices, warehouse and development facilities which preceded drinks and refreshments in an outdoor marquee.
Allsee are proud to be the only West Midlands based company to win the Queen's Award for Enterprise in the category of Innovation this year; an award achieved by demonstrating sustained growth and commercial success of an original product.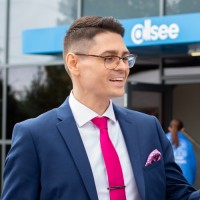 Thomas Fraser-Bacon is the Marketing Director for Allsee Technologies. His background is in Digital Signage and Product Design.