New Ultra High Brightness Monitors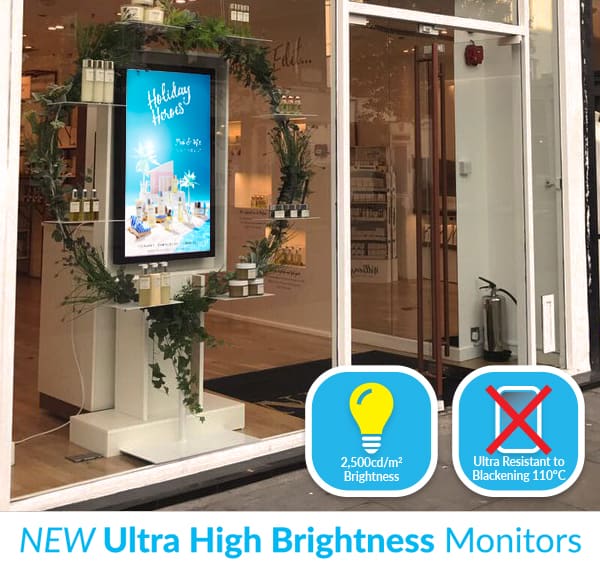 New Ultra High Brightness Monitors
Elevate your Window Displays with our new range of Ultra High Brightness Monitors.
Time for your window displays to shine thanks to our new range of Ultra-High Brightness Monitors. With a brightness of 2,500cd/m2 these are our brightest ever Digital Signage displays meaning they are ideal for Window Displays in direct sunlight. These Ultra High Brightness Monitors have been crafted to reduce the risk of blackening defects that can occur when the surface temperature of the screen exceeds 110⁰C.We have 46", 55" and 65" models available in this range.
The Ultra High Brightness Monitors come with the following features;
Direct Sunlight Readable – With a brightness of 2500cd/m2 these displays are ideal for Windows Displays with lots of direct sunlight.
Resistant to Blackening Defects –Our Ultra High Brightness Monitors can withstand surface temperatures up to 110⁰C and are highly resistant to any blackening defects that can affect other Digital Signage displays that are placed in windows.
Advanced Temperature Control System – To keep the Ultra High Brightness LCD panel at the optimum temperature, the display has an advanced temperature control system to regulate the heat.
Plug and Play Android Media Player – The integrated Android Media Player makes it easy to load content onto the Ultra High Brightness Monitor quickly via plug and play.
Environmentally Friendly Power Timer – The displays internal power timer allows you to set daily on/off times for when the display is required, saving you power as you do so.
24/7 Usage – Built with a commercial grade panel and components the displays are designed to run 24/7 in constant use and has an expected lifespan of over 50,000 hours of continuous use.
Network Upgrade – For a small charge you can upgrade the display to be networked. This unlocks a host of new features including multiple media zones and allowing you to update the content on screen via LAN, Wifi or 3G.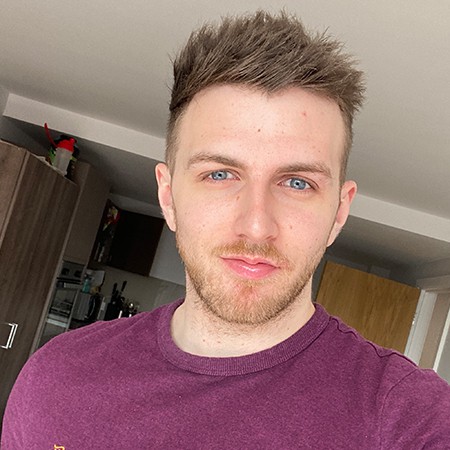 Tom Rock is a Marketing Manager for Allsee Technologies. His background is in Digital Signage and Graphic Design.