The A to Z of Digital Signage: A is for All-in-One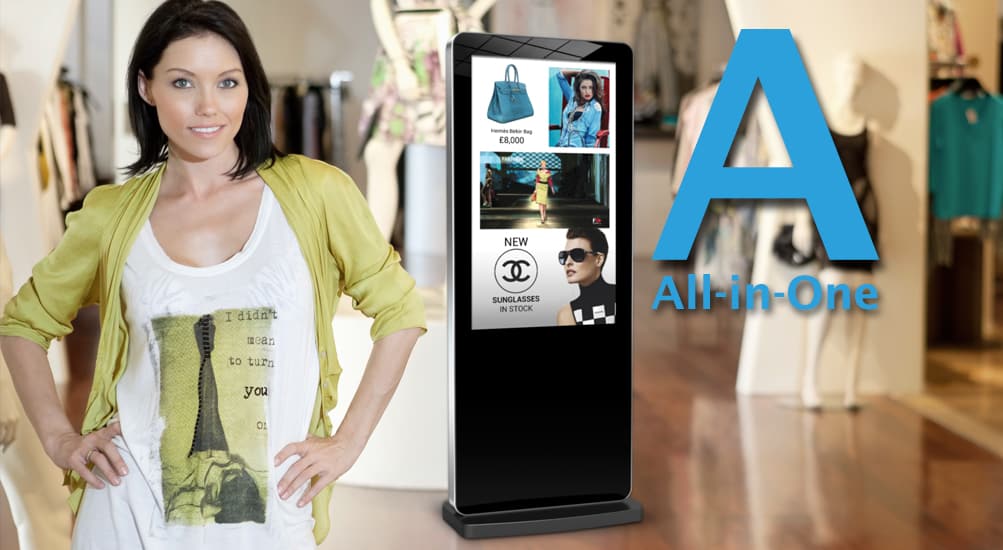 The A to Z of Digital Signage: A is for All-in-One
Since the birth of Digital Signage the market has been extremely fragmented. Typically Digital Signage integrators, resellers and distributors would source the conventional components of a solution (a commercial screen, media player and CMS software) from three separate sources. This process has many pitfalls and downsides, the first of which is compatibility. Significant ground work first needs to be done to find the best hardware and software combinations, both in terms of functionality and value. The next issue is installation; for large networks the integration of multiple screens and separate media players can be a real challenge to mount and cable. The final problem is supporting a solution that has been packaged together from separate manufactures and software developers. Whether it's during the setup stage, or through normal operation, if any issues arise the first step is to diagnose which component is a fault. The next step is to get support from the manufacture of the screen or media player or the developers of the software. Often this can be very time consuming and for Digital Signage software companies can have large costs involved.
With these problems in mind Allsee Technologies have always looked to provide all-in-one Digital Signage solutions. This means that we manufacture commercial displays with a built-in media player while also developing software to be used in conjunction with our hardware. All-in-one solutions are not only easier to sell, install and support but are also much more cost effective when compared with "packaged" solutions from separate suppliers. One main reason for this is that the Digital Signage software that we develop is done so to provide a complete solution for users, rather than to generate profit. With this in mind we can also make our software more streamlined and user-friendly, as we are not competing with traditional Digital Signage software companies by adding an abundance of features that are redundant to the vast majority of users. Using over a decade of industry experience, research and development we have developed a range of plug and play and network all-in-one solutions.
Last year we were proud to be awarded The Queen's Award for Enterprise in the category of Innovation by Her Majesty Queen Elizabeth II for our all-in-one Digital Signage solutions. What made our solution original was that anybody, regardless of budget or IT resources, could use our system as it was so easy to integrate and use. This obviously makes our solutions more attractive to resellers too as it minimises integration costs and maximises their profit for hardware and software.
All-in-one Digital Signage solutions are undoubtedly the most cost effective and user-friendly approach to commercial display projects. For more information on our all-in-one solutions get in touch with us today on +44 (0)121 421 4458 or email info@allsee-tech.com.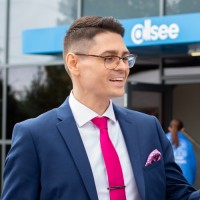 Thomas Fraser-Bacon is the Marketing Director for Allsee Technologies. His background is in Digital Signage and Product Design.