Product Spotlight: Hand Sanitiser Advertising Displays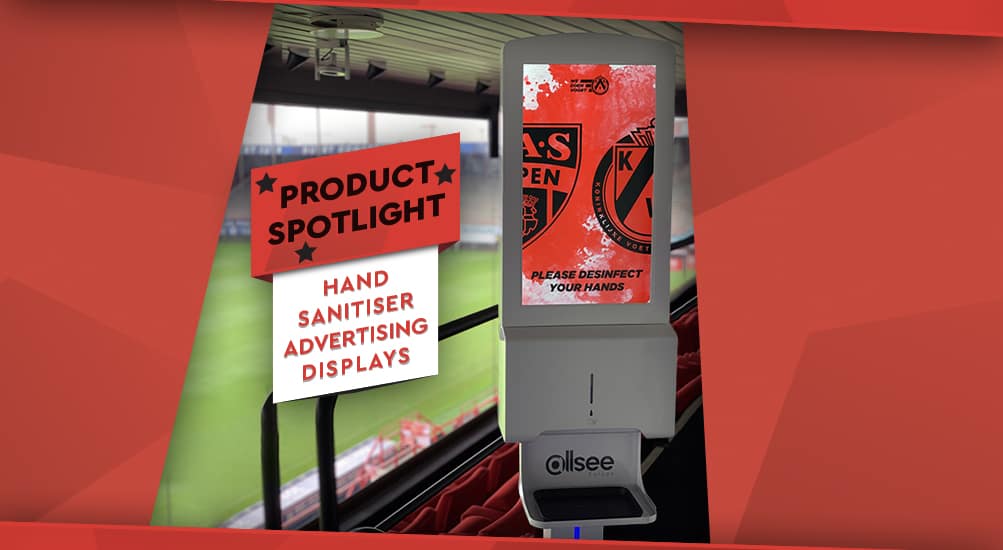 Product Spotlight: Hand Sanitiser Advertising Displays
In response to the pandemic, last summer Allsee launched a brand-new hybrid digital signage/hand sanitiser display. This product has been hugely popular in a variety of business types, but with reopening on the horizon demand for this product is now higher than ever.
Despite lockdown being lifted and vaccines being rolled out, we're expecting these displays to continue selling like hot cakes for the foreseeable future. Not only has using hand sanitiser become an ingrained habit for most people, it's also proven to be effective at preventing many other diseases as well as COVID-19 – including the flu:
"88% of people said that they will maintain increased hand hygiene even after COVID has passed"

– Bradley Corp1
"Keeping hands clean could prevent up to 80% of diseases"

– Resani2
"No flu cases were detected in the last seven weeks thanks to changes in our behaviour, such as social distancing, face coverings and hand sanitising […]."

– Public Health England3
As a result, experts recommend that hand sanitiser dispensers should not disappear when the current pandemic is under control:
"Hand sanitiser should be kept available in all shops and transport hubs for the years to come."

– Professor Christina Pagel, University College London (UCL)4
Therefore, if businesses want to meet changing consumer demands and protect public health, they need to invest in long-term solutions like our Hand Sanitiser Displays in preparation for reopening.
In the UK, the following business types are scheduled to reopen on the following dates*: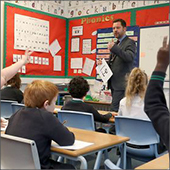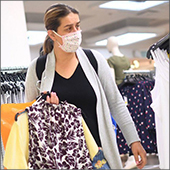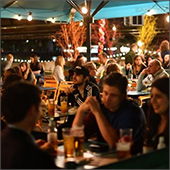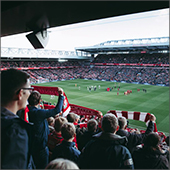 *These dates are provisional and are subject to change per government advice.
Success Stories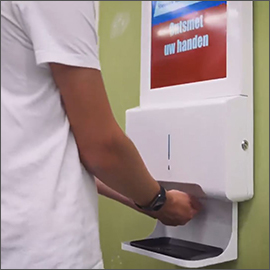 Name: Hubo
Location: Belgium (various sites)
Type: DIY store
Sector: Retail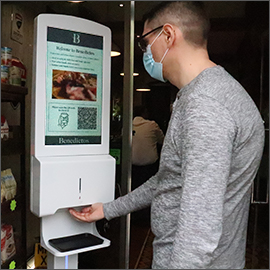 Name: Benedictos
Location: Worcester, UK
Type: Restaurant
Sector: Hospitality
Free Network Upgrade and 1 Year CMS Subscription
Integrated Automatic Hand Sanitiser
Wireless or USB Updates
Do you need help promoting this product?
To find out how we can support your marketing activities or to request supported pricing, get in touch today.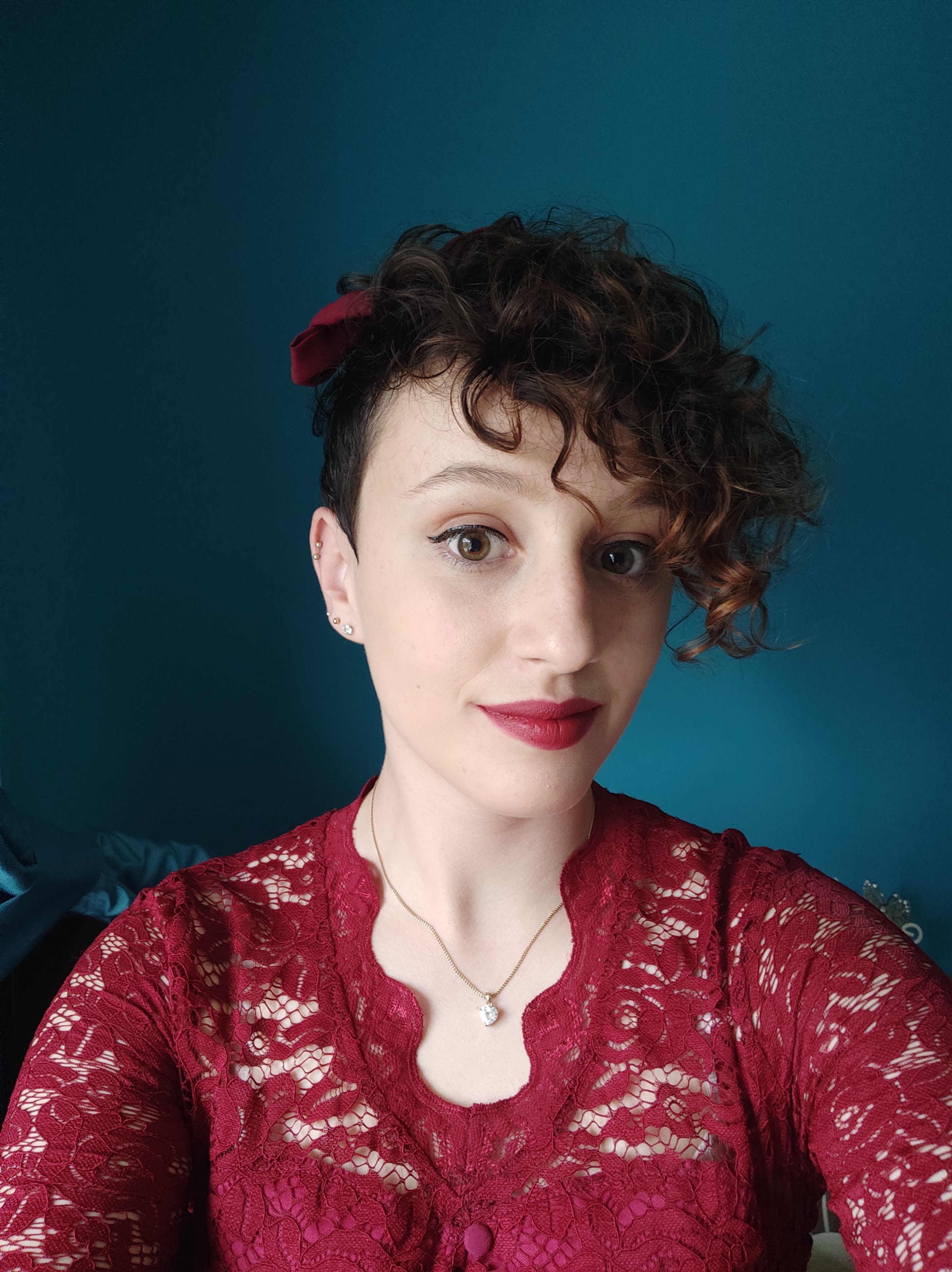 Chloe Weaver is the Digital Marketing Executive at Allsee Technologies.