NEW Network Digital Menu Boards from Allsee Technologies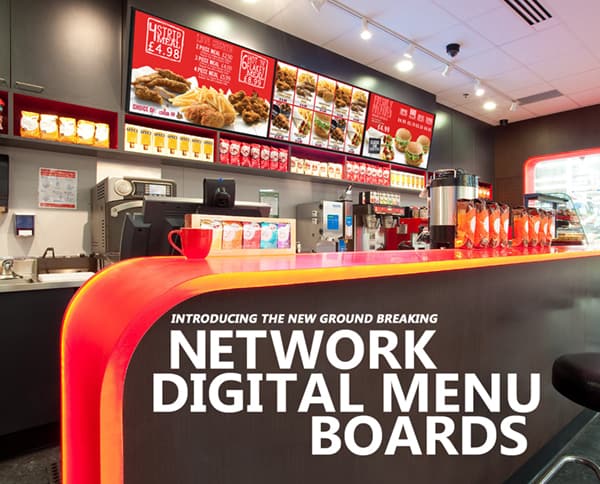 NEW Network Digital Menu Boards from Allsee Technologies
Allsee Technologies, the UK's leading manufacturer for All-in-One Digital Signage solutions, is excited to announce the launch of our new Network Digital Menu Boards. For the first time ever you can get all of the components needed for a network Digital Signage project from the same supplier for one great price. Available in sizes 32", 43", 50" and 55".
"We wanted to offer our customers a complete Digital Menu Board package. Traditionally QSRs and other food and drink businesses have had to contend with overly complicated and disjointed signage solutions. Our new Network Digital Menu Boards changes the approach for Menu Boards and allow businesses a simple and cost effective out of the box solution." Said Dr Baoli Zhao, Managing Director and Founder of Allsee Technologies.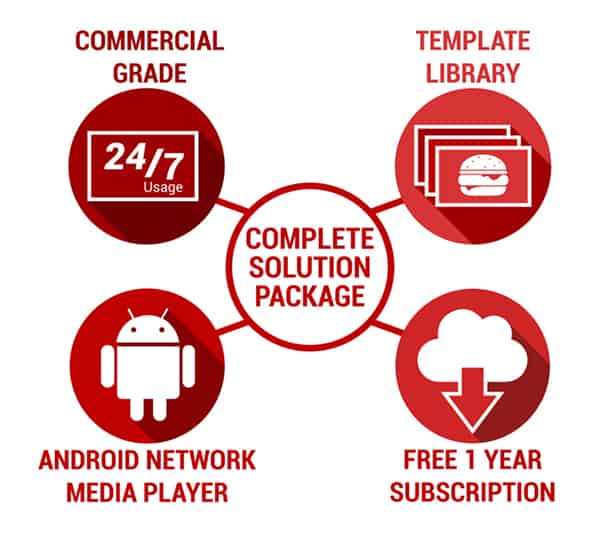 The Network Digital Menu Board package includes:
1 Year Free Software Licence – With our package the first year of using our cloud based content management system is absolutely free. You don't pay anything for 12 months and get full unrestricted access to the software as well as lifetime technical support. You can also purchase 3 additional year's access at the point of purchase or make a one off payment to have access for life.
Commercial Grade LG IPS Panel – With a commercial grade IPS Panel from LG that allows for 24/7 constant use and a brightness of 450cd/m2 (twice the brightness of domestic televisions). With a narrow bezel and no external buttons or controls these displays are perfect for use in commercial environments as menu boards.
Integrated Android Media Player – The Network Digital Menu Boards come with a built in Android Media Player. Connect your screen via Wi-Fi or LAN to your internet then update from our user-friendly portal – www.mysignageportal.com – quickly and conveniently.
Menu Board Template Library – An exclusive library of pre-designed templates is available with our Network Digital Menu Boards. Each template is fully customisable so you can add your own prices and even replace the images with your own. If you prefer you can design your own layouts or use your own artwork.
These new Network Digital Menu Boards are going to revolutionise the Menu Board market. We have 32", 43", 50" and 55" models in stock now and available for immediate dispatch. Get in touch today to take advantage of these Digital Signage displays.
For the latest prices and special offers click "here" to email us or give us a call on 0121 421 4458.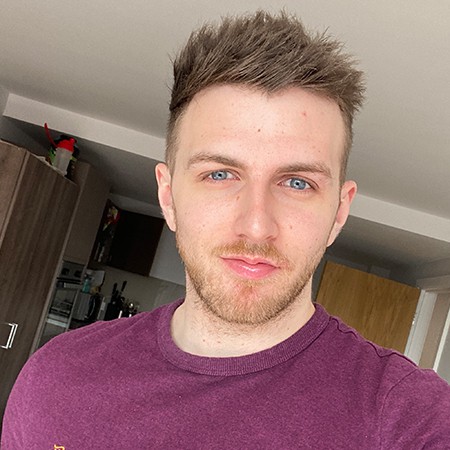 Tom Rock is a Marketing Manager for Allsee Technologies. His background is in Digital Signage and Graphic Design.