Digital Signage is changing the game at exhibition stands
Digital Signage is changing the game at exhibition stands
Digital Signage is finding itself more and more used at exhibitions all around the world. Before Digital Signage arrived on the scene print had long been used. Many people have started to question though whether print is a dying medium and when it comes to exhibiting, Digital Signage seems to be the new king. Digital Signage has been establishing itself as an indispensable selling tool in retail locations for the past decade. It is no surprise then to see this translate itself into exhibitions. Digital Signage is ideal for events like this as they are only run for a limited amount of time so you only have to hire the devices you want for the times you need. Digital Signage is so versatile it can be used by those running major exhibitions and by those holding individual stands. The benefits to both are the same.
Digital Signage is a much more adaptable and efficient then print. Space is usually limited at events and by going digital you can make a much more effective use of floor space. For example say you had twenty large posters that you wanted to show at an exhibition. You would then have to worry about mounting the posters and then the placing. One Digital Signage screen would be able to show all twenty posters in the space that one traditional poster would occupy. Typical information displayed for an event includes:
Event information
Corporately branded information
Messages from sponsors
Navigational information (such as wayfinding maps)
Scheduling information
Digital Signage is a powerful presentation tool and getting potential customers to a stand is normally one of the more difficult aspects of exhibitions. Digital Signage is designed to get people to stop and view the screen. Salespeople can then use the screen as a starting off point. Think of your Digital Signage as less of a screen and more as a virtual salesperson.
One of the most popluar forms of Digital Signage is Android Freestanding Digital Posters. These totem-style screens require no stand and can display a variety of different media. Unlike TV's Digital Signage screens are designed to show in public. Both our Android Freestanding Digital Posters and Android Advertising Displays are built to resemble large scale tablets with their glass tempered front and aluminium surround. They ooze high end tech appeal, especially when in comparison to drab print materials. The two just cannot compare.
If you wanted a Digital Signage screen on a larger scale then one of our Video Walls would be the way to go to create a big impact. Video walls can be configured in many different ways to fit the floor space you have. Video Wall Displays can create a real focal point and are hard to miss. Video walls work best when displaying videos thanks to their seamless bezel sizes.
Touch Screens are fast becoming a must-have item for exhibitions. With the ability to engage and interact with people its effectiveness should not be dismissed or seen an as a mere 'novelty'. Wayfinding is the act of knowing where you are in an environment and finding out where you want to go. This kind of application is perfect for use with touch screen technology and exhibitions. Used within a stand itself it also has great advantages. If used correctly Touch Screens can be utilised to educate and inform users about a particular service or product all by itself all the while keeping the customer engaged in the process. Another point to make for using Touch Screens is the potential for data collection. If you wanted to conduct market research into the visitors to your event or stand, a Touch Screen is a great way to achieve this in a non-intrusive way.
No matter what you are exhibiting, or for how long, everyone is vying to grab attention. Digital Signage is now the most effective way to do this. Digital Signage is ideal as it is able to be hired for specific events. It is much more versatile and dynamic in what it can display when compared to print. It is easy to setup and handle yourself but there are firms out there who exclusively deal with Digital Signage for exhibitions if you want all the details taken care of. Digital Signage is not going anywhere soon, it is here to stay. The display technology has found an ideal partner in the world of exhibitions that both mutually benefit each other. When you consider what exhibitions of the future will be like, Digital Signage devices will definitely play a huge role.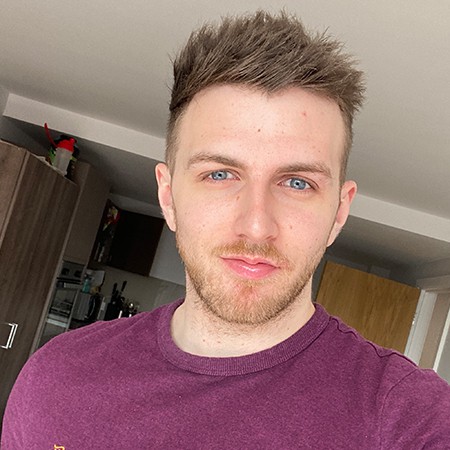 Tom Rock is a Marketing Manager for Allsee Technologies. His background is in Digital Signage and Graphic Design.