Allsee Technologies announces UK relocation and expansion.
Allsee Technologies announces UK relocation and expansion.
Aberdeen, UK, 30/09/2010 – Allsee Technologies, one of the worlds largest manufacturers of digital signage, recently announced that they will be relocating from their current Aberdeen office to their new, bigger Birmingham office that includes a customer service centre, showroom and warehouse.
China's largest LCD digital signage manufacturer has decided to expand their UK team, as well as relocating them to a more central base for operations. Allsee Technologies, under their holding company Focus Media, have chosen Birmingham for the location of their UK head quarters. The move comes after massive growth within the industry over the last few years, necessitating the need for:
• Enhanced customer service team
• Full technical support
• More hardware and software engineers
• Larger storage space
"As digital signage solutions become simpler and more cost effective, the level of technical support and customer service must become more thorough," explains Baoli Zhao, Business Development Manger of Allsee Technologies. "That's why here at Allsee not only do we aim to provide the highest quality products but also an unrivalled standard of after sales care."
Allsee Technologies plan to continue expanding their UK team to ensure the highest level of service within the digital signage industry.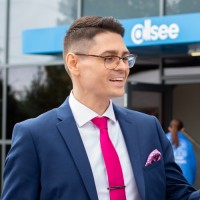 Thomas Fraser-Bacon is the Marketing Director for Allsee Technologies. His background is in Digital Signage and Product Design.