Allsee Invites You to ISE 2018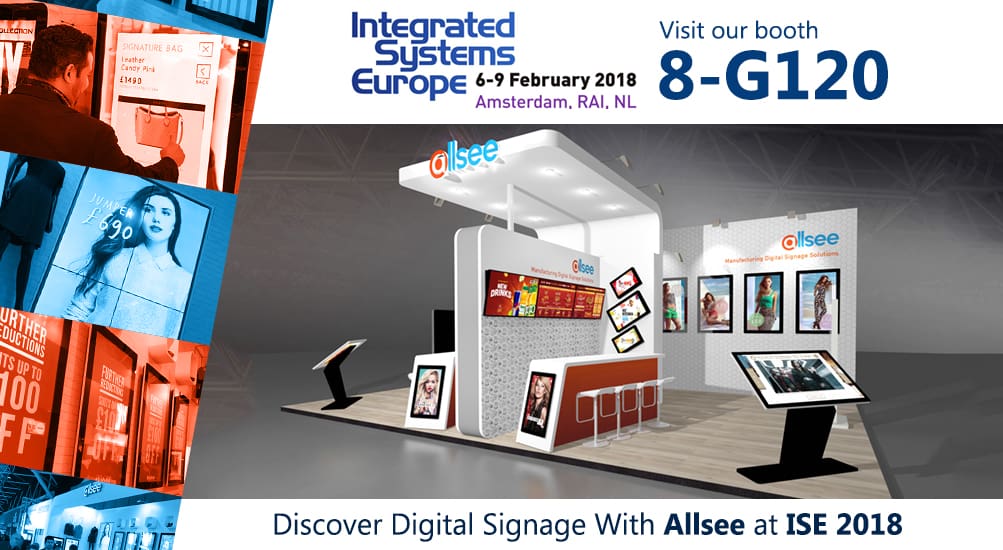 Allsee Invites You to ISE 2018
In just 2 months we will be returning to the world largest AV and systems integrators event at Integrated Systems Europe (ISE) in Amsterdam. Running from the 6th to 9th February 2018 next year's show looks to be the biggest and best yet and Allsee Technologies cannot wait to join you there.
At the show, we have our own stand 8-G120 in the Digital Signage Hall (Hall 8). Here we look forward to welcoming you with a beverage, showcasing our products and doing live demonstrations with our ever expanding range of Digital Signage products. Our team will be available to discuss the benefits of working with Allsee in 2018 and beyond. As well as featuring our current core ranges we will also be unveiling some as yet unlaunched products. Some of the products ranges we will be exhibiting include:
If you are already visiting ISE please be sure to visit our booth 8-G120 in hall 8. If you would like to go to ISE and have yet to book your tickets you can get free entry to the show by CLICKING HERE and using Allsee's invitation code: 385718.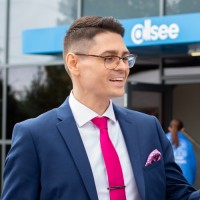 Thomas Fraser-Bacon is the Marketing Director for Allsee Technologies. His background is in Digital Signage and Product Design.