5 Ways to Use Digital Signage in Restaurants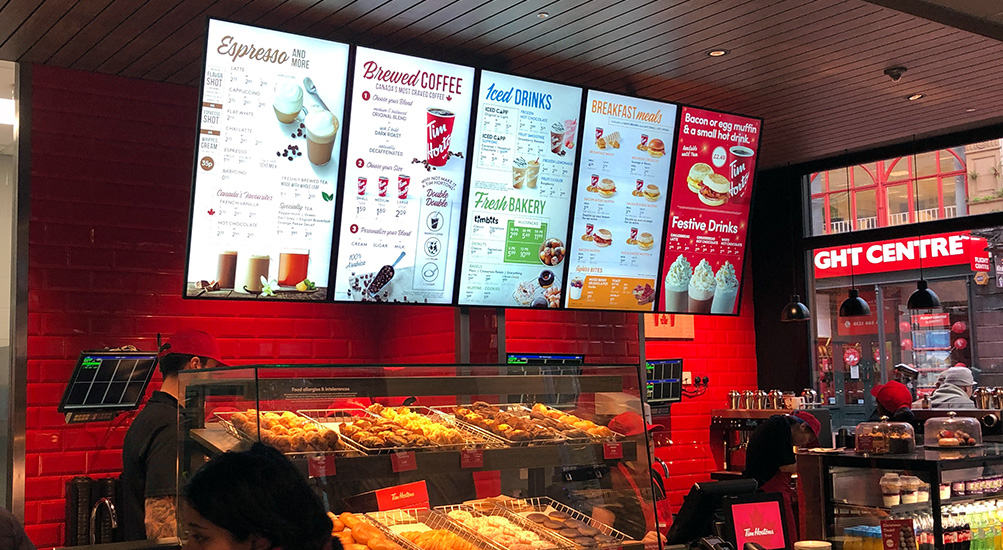 5 Ways to Use Digital Signage in Restaurants
Are you a restaurateur looking for more dynamic ways to engage with your customers? Digital Signage is the perfect way of doing this. From fast food restaurants to fine dining establishments; Digital Signage is becoming 'the' way to showcase your menu. With vivid colours and optical clarity, the ability to display images and videos simultaneously and instantly update your signage as many times as you like this technology will soon become the standard customers will expect. But how can a restaurant best use Digital Signage? In this blog I will explore five ways in which you can use Digital Signage within your restaurant.
As a Digital Menu Board
One of the main applications for Digital Signage displays is as a menu board. 74% of customers say an easy to read menu is their top priority and with scheduling features menu boards can evolve throughout the day to meet the needs of customers.  There are menu boards for every budget, from cost-effective Network Digital Menu Boards with narrow bezels and 1 year free software subscription to our premium Android Advertising Displays with their beautiful tempered glass fronts and aluminium surrounds. Some restaurants have also replaced their traditional menu by their entrance or drive-through with a Digital Outdoor Advertising Display to showcase the menu.
In the Window Display
One of the most underutilised spaces that restaurants have is in their windows. Due to the high footfall a window can be key advertising spaces for businesses and restaurants should not miss out on this potential opportunity. High Brightness and Ultra High Brightness Monitors are sure to catch the attention of those walking by. With brightness levels far in excess of a standard advertising display these screens are purpose built to counteract the brightness of the sun.
At the Point of Sale
Digital Signage is a great selling tool for businesses. One of the more effective applications for Digital Signage within a quick service restaurant (QSR) is at the till. Studies have shown that compared to other methods, POS Advertising Displays dramatically increase brand recognition and even better 40% of shoppers say that Digital Signage can change what they purchase. With targeted advertisements you can influence customers to make last minute impulse buys at the till.
To Order Food
One of the largest trends we have seen within the QSR sector from the last few years is with the installation of new food ordering Touch Screen Kiosks in major brands such as McDonalds and KFC. Using PCAP Touch Screens customers can order and pay for their food, there are benefits to this method for customers as well as the restaurants themselves. The ordering process is a lot faster, simpler and more efficient for customers and now businesses are able to redistribute staff to other roles instead of at the cash register. Over the next few years expect this kind of technology to become the standard within restaurants.
As an Advertising Display
The last way might seem the most obvious but Digital Signage is a great way to market and sell product. Have a special promotion or new item on the menu? Use eye catching Android Advertising Displays around your restaurant to let your customers know. Digital Signage has been proven to create a sales increase of over 30% and its not hard to see why. Printed signs in lightboxes can look static, dull and dated when compared to the fresh, bright modern appeal of Digital Signage displays. When asked 68% of people agreed that the signage of a business reflects the quality of a business or product.
These are of course just some ways in which you can utilise Digital Signage within restaurants. Smart businesses use Digital Signage to connect and engage with their customers – and now you can too.
To find out more about our Food and Drink related solutions click here.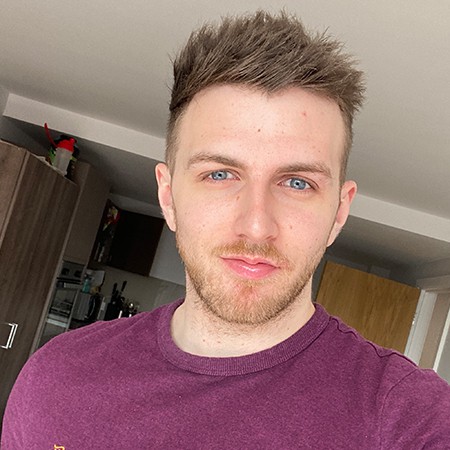 Tom Rock is a Marketing Manager for Allsee Technologies. His background is in Digital Signage and Graphic Design.