5 Ways to Use Digital Signage in a Hotel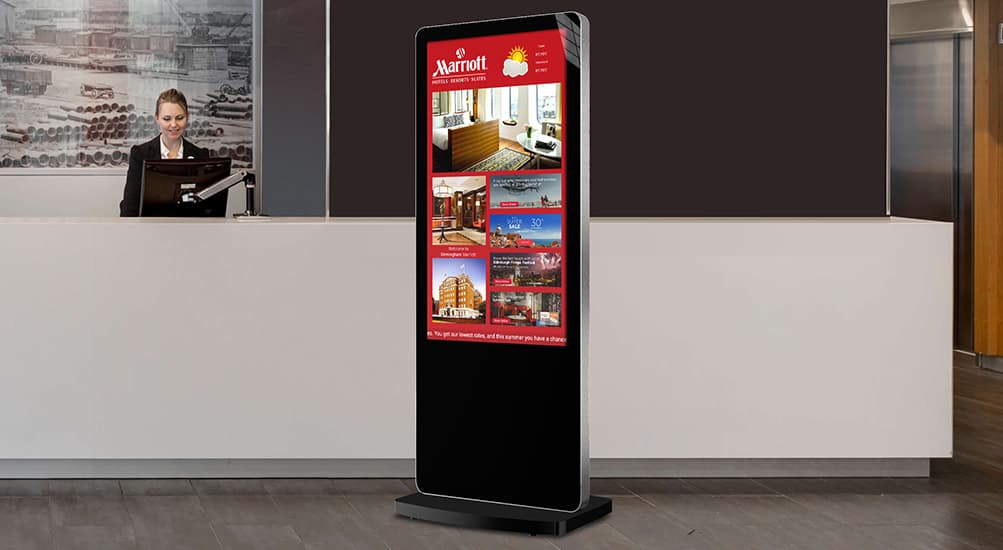 5 Ways to Use Digital Signage in a Hotel
Hotels are progressively realising the benefits that Digital Signage can have for guests' experiences during their stay. Digital Signage opens up numerous new ways for hotels to communicate and serve the needs of their customers that they just couldn't before. Digital Signage is so effective in hospitality because it is such a versatile communication tool. How can a hotel get the most out of Digital Signage? In this blog I will explore how best to use Digital Signage.
As a Welcoming Tool
When guests arrive, you want to make sure they receive a warm welcome and get them checked into their rooms as efficiently as possible. One of the biggest uses we see for Digital Signage in the hospitality sector is as a welcome display in hotel lobbies. A display like our Freestanding Android Digital Poster is perfect for this. They can be easily positioned in high traffic areas so every guest sees it as they enter or exit. We have also found that some hotels like to 'brand' these displays with vinyl logos to foster a deeper connection between the content, screen and viewer.
As the Check-in Desk
The world has become digitised and the hotel experience is no different. In hotels across the world touch screens like the PCAP Touch Screen Kiosk are used to by guests to easily and quickly check-in and out of hotels. Consumers like the faster service they can get with displays like this, with shorter lines and more privacy it is not hard to see why some guests would skip the hotel clerks.
As an Information Display
Digital Signage can be placed in multiple locations around a hotel to deliver information. From the lobby, the check-in desk, to elevator halls and corridors Digital Signage can be used to disseminate various information to guests. From standard information like the date, time and weather forecast you can display more relevant local information as well. Say your hotel was near a major airport; using Digital Signage you could provide real time live flight information. This kind of relevant information can make a difference to a guests stay at your hotel. They don't have to look up this information for themselves as you have already provided this for them.
As a Wayfinding Device
Travellers like to know where they are going. 78%1 of travellers want to engage with maps of the areas they visit and this is something hotels should offer their guests. A strategically placed Outdoor Freestanding PCAP Touch Screen that suggest local amenities and attractions in the immediate area can help them as they venture out and explore. Wayfinding is not all about maps of the local area though; inside the hotel Digital Signage can be used to help guests navigate around. Digital Android Battery A-Boards are easily manoeuvrable for special events such as weddings or conferences.
As an Advertising Display
Digital Signage is a great advertising tool and hotels can get the benefits too. A hotel can use Digital Signage to advertise various services and special offers they offer direct to guests during their stay in the hotel. You will not be the only business who wants to advertise to your guests, local restaurants and tourist attractions will want to promote themselves direct to those staying with you. This can be a great way to make money as 54%2 of hospitality companies generate revenue from sharing special deal and offers with guests.
These are just some of the ways that Digital Signage solutions can be used within the hospitality industry. Hotels should be there for their guests 24/7 as well as being omnipresent; by using Digital Signage they can achieve this even when their staff cannot. Digital Signage is a great tool to help create a first class service that customers will leave a lasting impression and return to over and over again.
Sources:
http://mcdpartners.com/wp-content/uploads/2014/03/Seeing_Returns.pdf
https://mvixdigitalsignage.com/blog/hotel-digital-signage-infographic/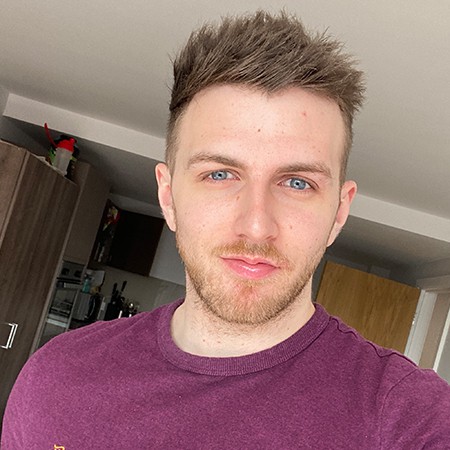 Tom Rock is a Marketing Manager for Allsee Technologies. His background is in Digital Signage and Graphic Design.