What Can a Video Wall Be Used For? (Part One)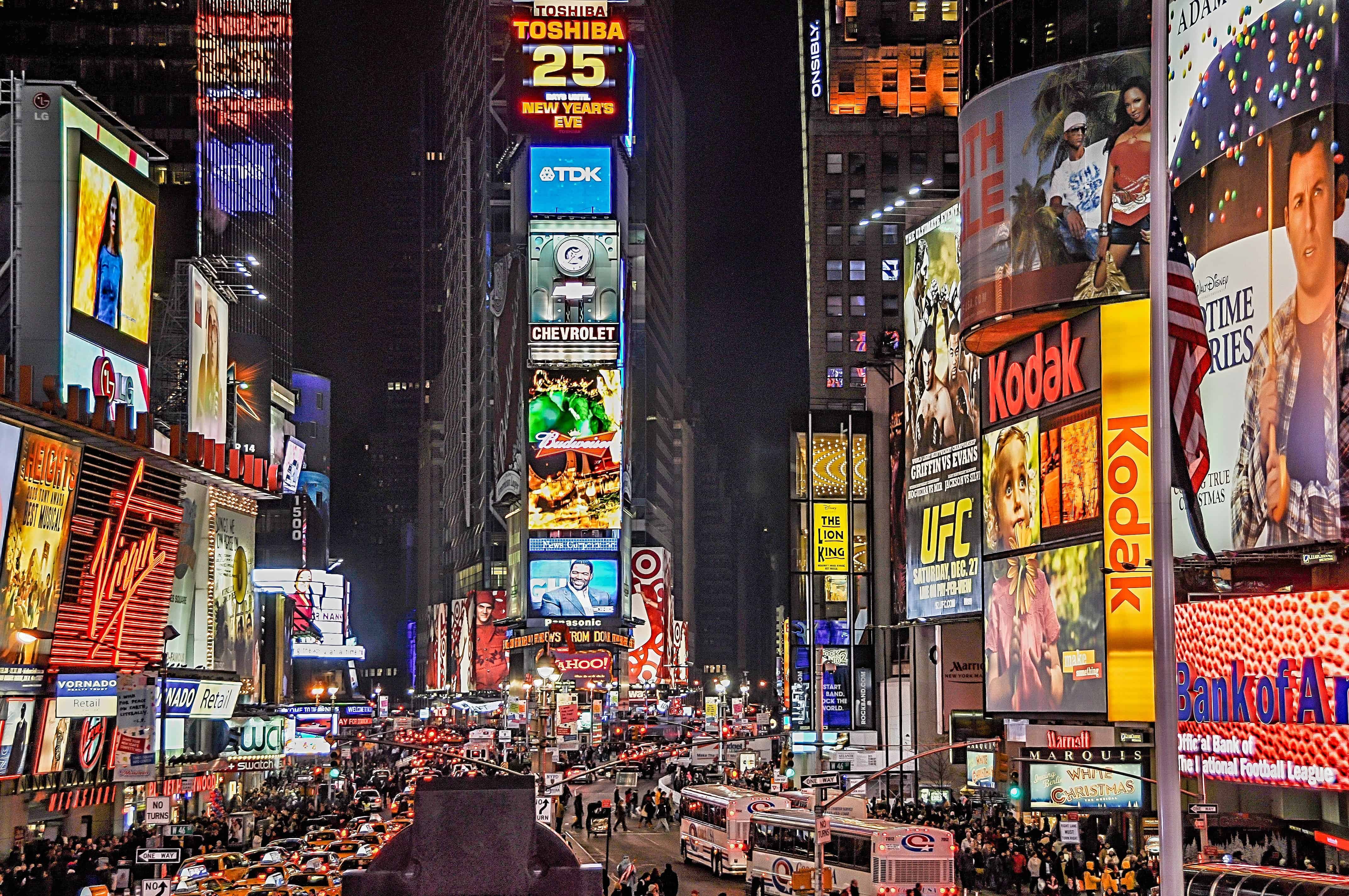 What Can a Video Wall Be Used For? (Part One)
The term 'Video Wall' refers to a form of Digital Signage where multiple screens are arranged together to create a single large-scale display.
The most famous example of this type of Digital Signage is probably Times Square in New York. Times Square has been the site of electric advertisements since 19041 and has become a landmark for its iconic digital advertisements ever since. In fact, displaying illuminated signs is a legal requirement for building owners in this area and there is actually a minimum lighting limit, rather than a maximum limit2!
In terms of everyday life, Video Walls have been found in shopping centres for a decade but, until recently, were limited to the largest high-end retailers.
These are the classic uses of Video Walls that pop into most people's heads. However, improvements in technology and falling costs of LCD panels have vastly increased their popularity and variety of applications. Nowadays, although they are still used for advertising, Video Walls can be found in many other sectors as well – even some that might surprise you!
This blog post will investigate six of the most popular applications of Video Walls. We will cover the entertainment, transport and education sectors, as well as looking at Video Walls in corporate, exhibition and control room settings.
Entertainment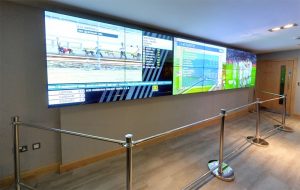 There are numerous applications for Video Walls in the entertainment sector. One such example is in casinos. Our partners worked with Casino 36, a 'Super-Casino' development in Wolverhampton, to implement many different digital signage solutions throughout the venue. The most outstanding piece was the 6×2 LCD Video Wall that was installed in the sports bar. This striking display was used to show multiple live sports feeds simultaneously, allowing the casino to satisfy the wants of all of its patrons at once, and was easily visible even from a distance.
Video Walls are also becoming more widespread in sports stadiums, where they can be used to display scoreboards, live stream footage of the event, and show close-ups or replays of key moments. In large stadiums where viewers are often sat far away from the action, it is of paramount importance that all fans are able to access such material easily to ensure that they enjoy the event. Although Video Walls have been used for this purpose for the past 30 years, narrower bezel sizes have greatly increased the                                                                     effectiveness (and so popularity) of such displays for this purpose.
Transport
The transport sector has welcomed Video Walls enthusiastically, realising that arrival and departure times for trains, planes, etc. can be delivered to passengers effectively through large-scale digital signage. Video Walls are easily updateable which, when combined with their eye-catching nature and large viewing distances, makes them ideal for this purpose.
Additionally, the extremely high footfall of international airports, along with the fact that passengers are often confined to specific areas for long periods of time, greatly increases the effectiveness of adverts. However, it can be difficult to make your brand stand out in such a busy environment. As Video Walls are brilliant at grabbing people's attention over large areas, they are arguably the best advertising display for this setting.
Education
Video Walls are becoming increasingly prevalent in the education sector to improve the way that teaching is delivered to students. Large auditoriums and lecture theatres can massively benefit from using Video Walls as presentation screens, which ensures that learning materials are engaging and accessible, even to students at the back of the room.
Furthermore, Video Walls can be used as effective welcome message boards in the reception areas of educational buildings, showcasing the achievements of the school, college or university to visitors.
Stay tuned for Part Two of this blog post where we will continue to explore the most popular applications of Video Walls!
Sources:
2 – Wikipedia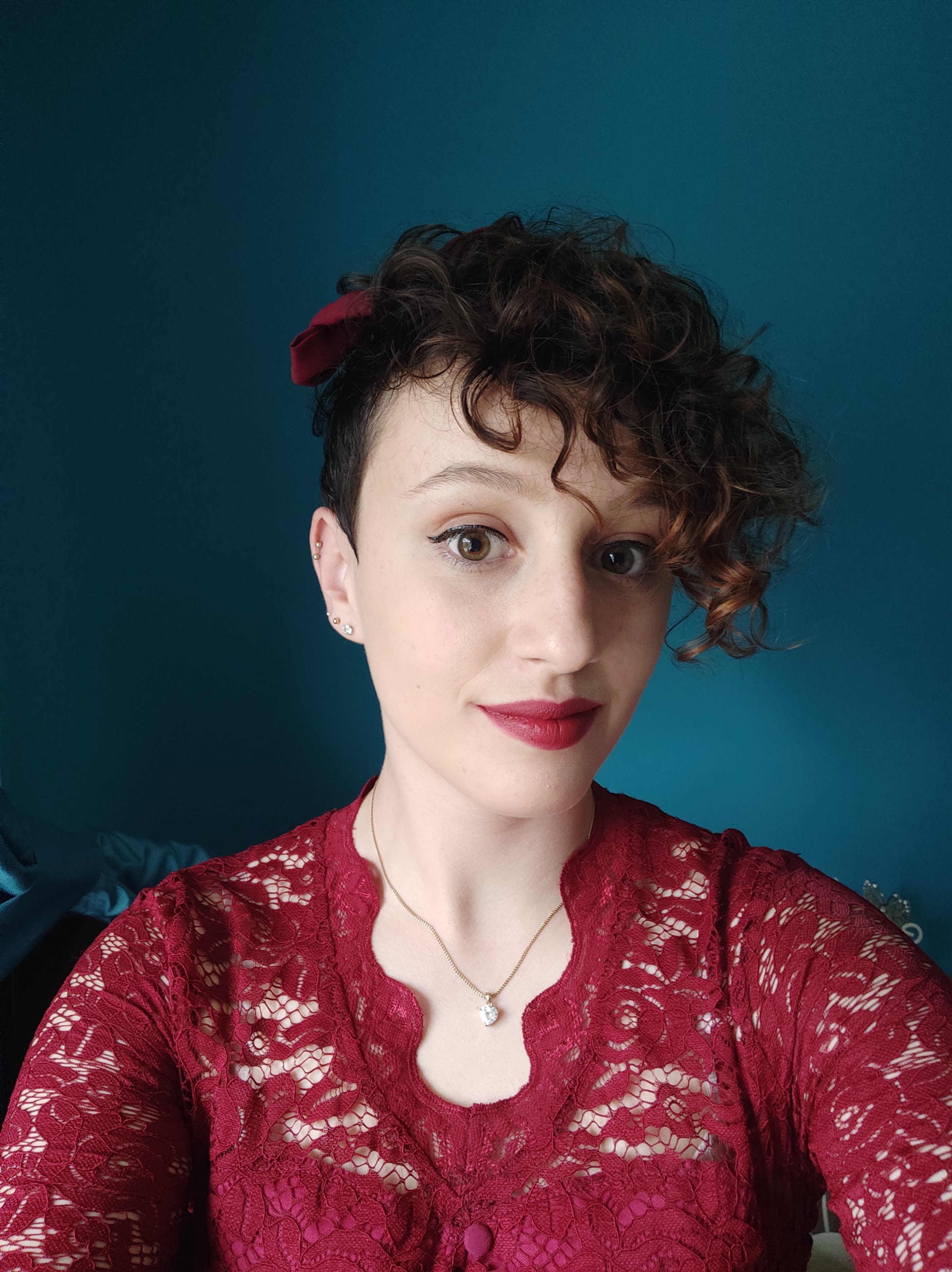 Chloe Weaver is the Digital Marketing Executive at Allsee Technologies.