Webinar: Touch Screen CMS – Create Captivating Content with My Signage Portal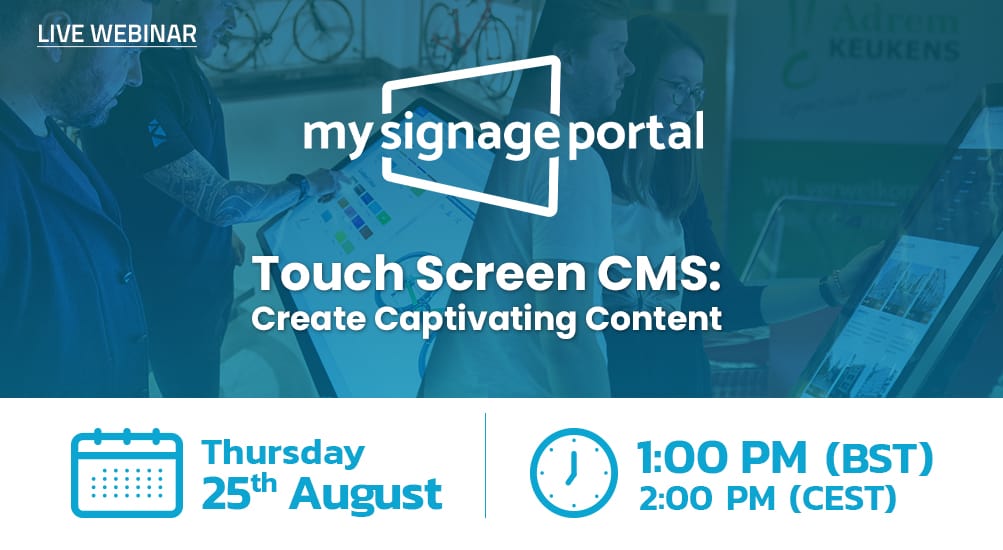 Webinar: Touch Screen CMS – Create Captivating Content with My Signage Portal
Back in May we hosted a webinar to demonstrate the new U.I. and features of our digital signage CMS, My Signage Portal, and the response we received was remarkable. Based on feedback from our partners our next My Signage Portal themed webinar will delve into the realm of creating interactive digital signage touch screen content content.
This webinar will be especially helpful to you if:
Your projects require a user-friendly cost effective CMS for your touch screens
You want to learn tips and tricks for taking your interactive content to the next level
Any of your customers want to track the interaction with their touch screen users
Event Details
Date: Thursday 25th August
Time: 13:00 (BST)
Host: Thomas Fraser-Bacon (Marketing Director)
Key Speaker: Dean Hancox (Lead CMS Support Advisor)
Zoom Meeting ID: 820 7046 2893
Invite Link: https://us06web.zoom.us/j/82070462893
Alternatively, if you'd like to arrange an advanced one-to-one CMS training session, please don't hesitate to drop us an email at: webinar@allsee-tech.com.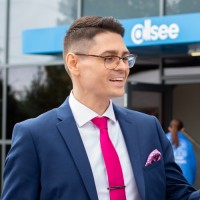 Thomas Fraser-Bacon is the Marketing Director for Allsee Technologies. His background is in Digital Signage and Product Design.