The A to Z of Digital Signage: C is for CMS (Content Management System)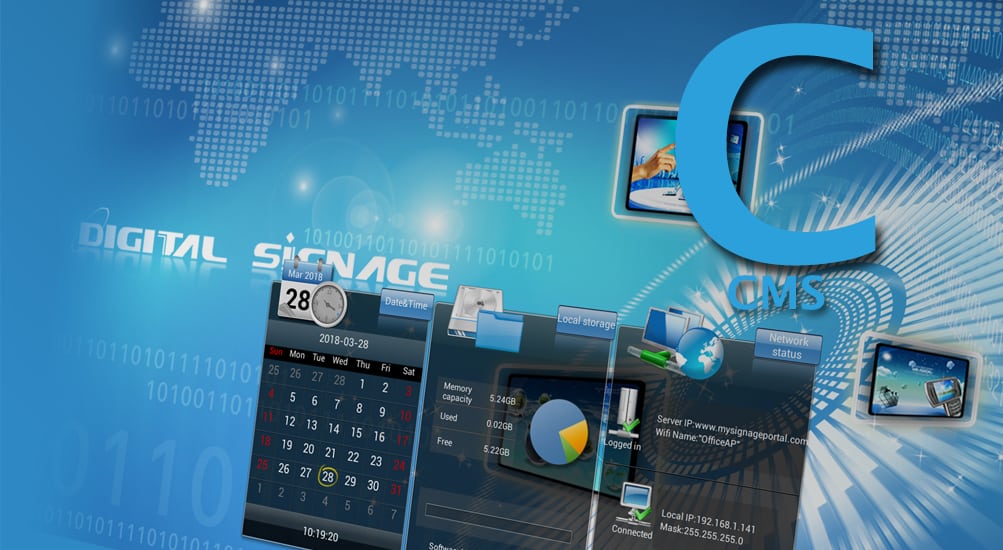 The A to Z of Digital Signage: C is for CMS (Content Management System)
Surprisingly one extremely important factor for any Digital Signage project is often overlooked; the content. The content itself, as well as how it is deployed to a screen, are important factors to consider when planning any Digital Signage project.
The creation of the content can be achieved using various methods depending on budget, resources and abilities. The easiest way for users to create their own content is to use PowerPoint to create JPEG images (click here to learn more about this). Some users will have a marketing team who can create images and videos using software packages such as Adobe Illustrator, Photoshop and After Effects. Users who have a larger budget, but do not have their own in house team capable of creating content, can outsource this to a content creation company.
The most simple and cost effect form of update method is "plug and play"; ideal for applications where there are only a few screens in one location. Using this method the user can copy their media files directly onto a blank USB stick, insert this into their screen which automatically copies over their files to the screen's internal memory and plays in a continuous loop. Our plug and play Android Advertising Displays can be updated using this method but also come with a free piece of scheduling software that allow users to display different content at various times of the day.
If the user requires more advanced functionality, or have multiple screens across multiple sites, they may want to look into a cloud based Content Management System. Using this type of solution will allow them to display multiple media files, scrolling text feeds, live webpages and widgets simultaneously in different zones. It also allows for more advanced scheduling requirements such as if they want a particular playlist to display for a specific time on a specific date. Network solutions are also more scalable and can be monitored and controlled remotely from anywhere in the world. Our Android Network Advertising Displays come with an integrated network media player and software providing a fully integrated Queen's Award winning solution.
For more information on our plug and play solutions, or our all-in-one network displays with CMS, get in touch with us today on +44 (0)121 421 4458 or email info@allsee-tech.com.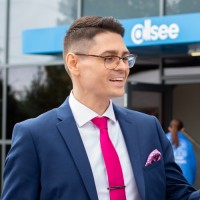 Thomas Fraser-Bacon is the Marketing Director for Allsee Technologies. His background is in Digital Signage and Product Design.