Battery Powered Digital Signage Solutions – Why Now?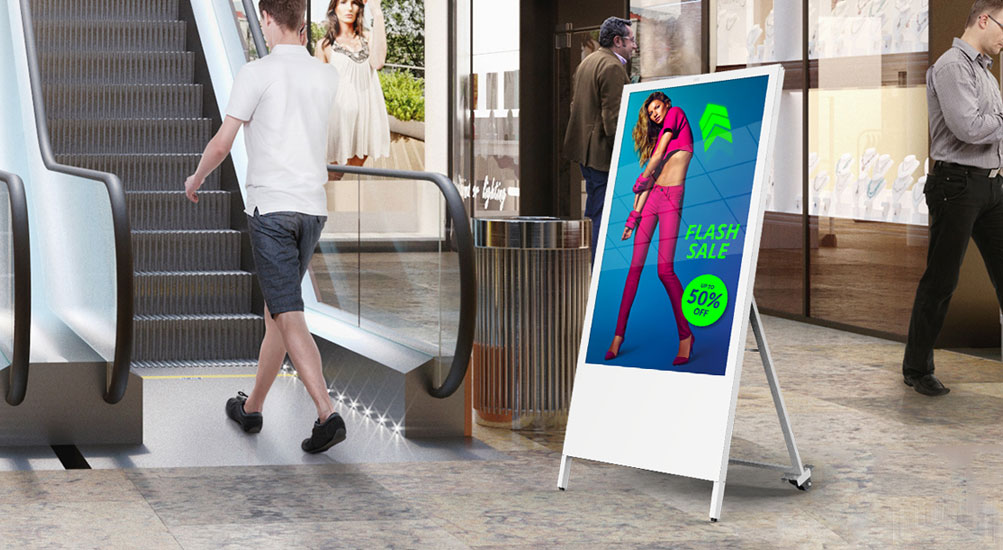 Battery Powered Digital Signage Solutions – Why Now?
Allsee Technologies recently launched our first ever battery powered product to our core range; the 49" Digital Android Battery A-Board. Twelve years after the company was established, this is the first battery product to be added to our standard range of Digital Signage solutions. Why has it taken to so long for battery technology to work with Digital Signage and what is the potential for this type of solution?
There have been battery powered solutions on the market for a number of years and as a Digital Signage OEM we have manufactured many bespoke battery powered products in the past. Most of these were not commercially viable; both in terms of cost and practicality as batteries often had to be recharged numerous times thought the day. Before we started the development of our first standard battery powered product there were a few factors that needed to be considered.
The type of battery technology would play a big part in its success. The two main types of suitable battery technology are lithium-ion and lithium-polymer. After an extensive R&D investigation we selected to use lithium-polymer batteries. There are several reasons we made this decision, we found lithium-polymer to be a much more robust battery and therefore more suitable for commercial use. With a low profile and lightweight design this would be great for a portable product. Lithium-ion batteries on the other hand can contain a lot of power but are 'inherently unstable'. When used in smartphones this type of battery has been known to combust. Apart from the potential danger associated with the battery the battery life degrades a lot quicker than lithium-polymer; meaning that we could offer a full 3 year warranty on the battery too, bringing it in line with our other product ranges. A lot of power is stuffed into lithium-ion batteries but from our extensive research we found out all that power was not needed. A running time of 12 hours was more than enough for most of the applications. With all these factors taken into consideration lithium-polymer was the right battery for us.
With the launch of our first ever battery powered product Allsee was looking to not only venture into this new type of battery technology but push the boundaries of what Digital Signage had been before. The Digital Signage industry had prioritised functionality and aesthetic changes to Digital Signage displays but without creating a uniquely new product. That is why we have seen so much interest in the Digital Android Battery A-Board from the initial prototype we showcased at ISE 2018 to the final product now. With its slender white frame, castors and handles for manoeuvrability this product is unlike any other on the market right now in terms of looks. This is before we even talk about the battery powered aspect.
So if there is so much excitement around battery technology with Digital Signage will every product eventually be powered by battery? In simple terms; no. From our knowledge Digital Signage as it is now powered from the mains is automated to a point meaning minimal interactions are required. Until recently battery technology could not keep up with commercial demands for a full days running time, instead multiple batteries would have to swapped out during the day. With the launch of our Android Battery A-Board all that changes, with a minimum 12 hour running time this now requires the fully charged battery to be inserted in the morning and taken out to be charged in the evening. If someone were after a 24/7 solution then a Freestanding Android Digital Poster would be much more suitable. Battery technology is not the only alternative power method within the industry. Power-over-Ethernet (PoE) is used with our range of 10" POS displays. With the small sized displays power is shared through the Ethernet cable making installation into POS and room booking systems much simpler.
The demands of customers have aligned with the technology maturing to a point where battery technology can now be used in a mass produced product. But where next? Like I said before this type of technology will never be the norm, however early development is already underway on an outdoor version of our Digital Android Battery A-Board. Now is the perfect time for battery powered Digital Signage to make its mark within the Digital Signage industry.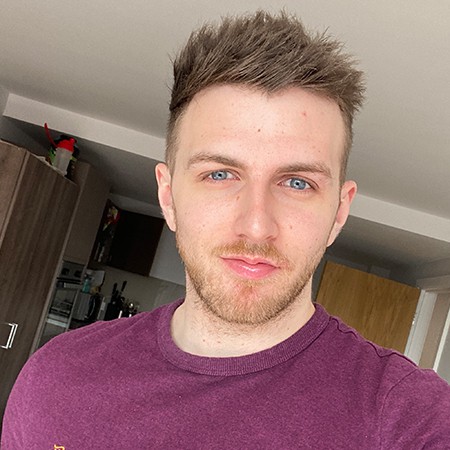 Tom Rock is a Marketing Manager for Allsee Technologies. His background is in Digital Signage and Graphic Design.