Allsee's Tablet-Style Digital Signage: Premium Protection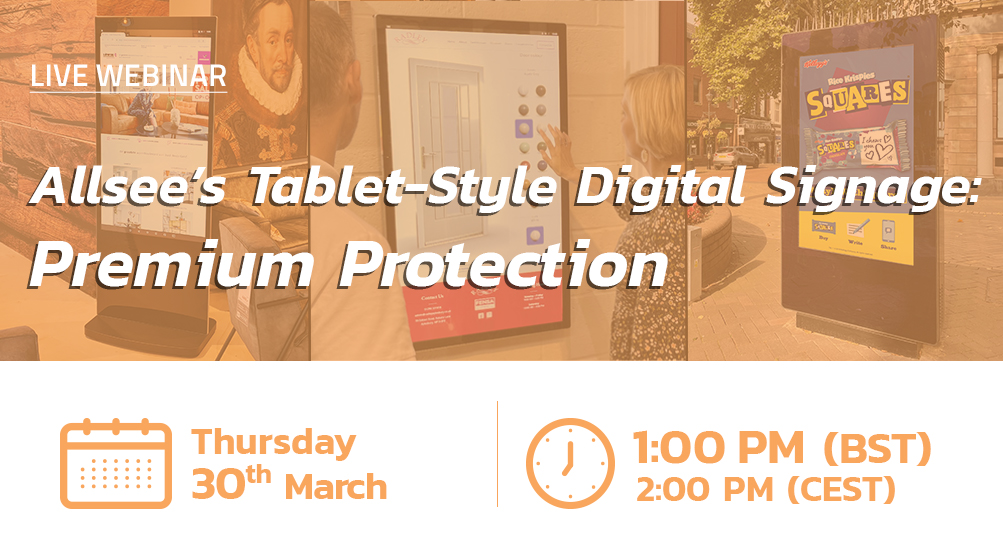 Allsee's Tablet-Style Digital Signage: Premium Protection
Join us for our upcoming webinar as we showcase our ranges of tablet-style commercial display solutions; designed to offer the ultimate protection with a premium aesthetic.
Most of our partner's know that we offer an extensive range of both budget-friendly and more high-end solutions to suit all end-user requirements. But, when would our premium solutions be most suitable? And what advantages do these solutions have over our more budget displays?
During the webinar, we will discuss the features and benefits of each of our premium ranges, providing you with all the support to ensure a seamless integration into your projects.
Event Details
Date: Thursday 30th March
Time: 13:00-14:00 (BST)
Host: Thomas Fraser-Bacon (Marketing Director)
Key Speaker: Chris Bevan (Senior Business Account Manager)
Teams Meeting ID: 349 802 549 775
Teams Passcode: m8A8Yj
Invite Link: https://bit.ly/3Lvx6WQ
We'll be covering:
Diversity of technology, including touch screen, wall-mounted, freestanding and outdoor displays
Advantages of premium ranges over budget-friendly solutions
The importance of protective enclosures in public spaces
Exploration of key features of each range and budget-friendly alternatives
Questions and answers
We look forward to seeing you there!
Alternatively, if you'd like to arrange a private one-to-one video call with your account manager to discuss any of our digital signage solutions, please don't hesitate to drop us an email at: webinar@allsee-tech.com.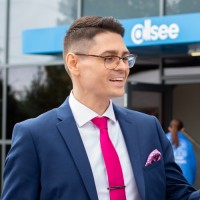 Thomas Fraser-Bacon is the Marketing Director for Allsee Technologies. His background is in Digital Signage and Product Design.