Allsee Sponsors Local U14 Football Club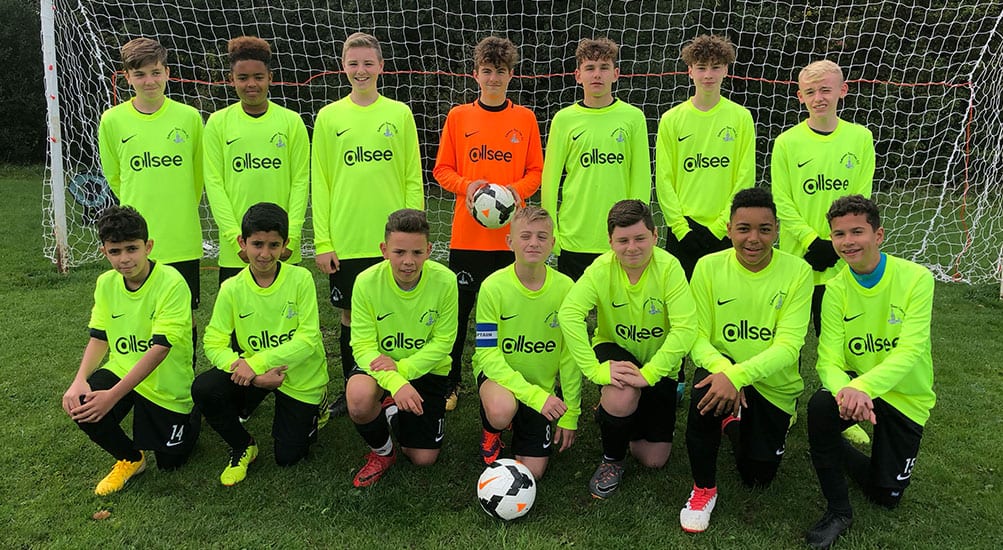 Allsee Sponsors Local U14 Football Club
Allsee Technologies is proud to announce that we have agreed a two year deal to sponsor local under 14's football club Halesowen Town Colts North U14. Allsee will be the kit sponsor for the local club's 2018/2019 and 2019/2020 seasons. Speaking about the sponsorship Thomas Fraser-Bacon, Marketing Director at Allsee Technologies, had the following comments:
"It is an absolute pleasure to be able to offer our support to a local under 14's football club. By helping the club with the purchase of their new kits we feel that we are able to give something back to the local community. Since we moved to Woodgate Valley Business Park in 2014 we have always looked for opportunities to support the local area as much as possible. When we were presented with the chance to give our backing to a youth sports team who play their home games just a stone's throw from our main offices we jumped at the chance!"
The club's main home kit clashed with most of the other club's kits so the decision was made to go for a more unique colour. The new kits are made by Nike, the outfield shirts are Volt and the goalkeeper shirt is Total Orange; both of which are fluorescent so they certainly stand out from the crowd.
The club was originally founded as an under 8's team in 2008, with many of the original players remaining at the club to this day. This season Neil Cartwright was appointed Club Manager. Mr. Cartwright had the following to say about the new partnership with Allsee:
"Football has always been a passion of mine and since I stopped playing myself I have been involved in grass roots football, from under 8s to presently the manager of Halesowen Town Colts North U14s. Year by year the demands on the grass roots game get harder, as the players get older more training equipment and playing kit is required. With the sponsorship from Allsee we have managed to get a new kit and a new pitch with great facilities that can only help the club and players progress. Allsee have been a pleasure to work with and so far the new kit and partnership has brought us good luck. Everybody at the club would like to say a huge thank you to Allsee."
Halesowen Town Colts North U14's are currently second place in Division 3 of the Stourbridge & District Youth Football League. The boys have won 5 of the first 6 games of this year's season and hope that Allsee's new sponsorship will act as a good omen for future games.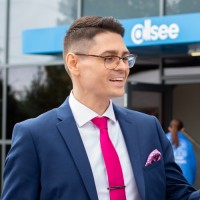 Thomas Fraser-Bacon is the Marketing Director for Allsee Technologies. His background is in Digital Signage and Product Design.