What is Digital Signage?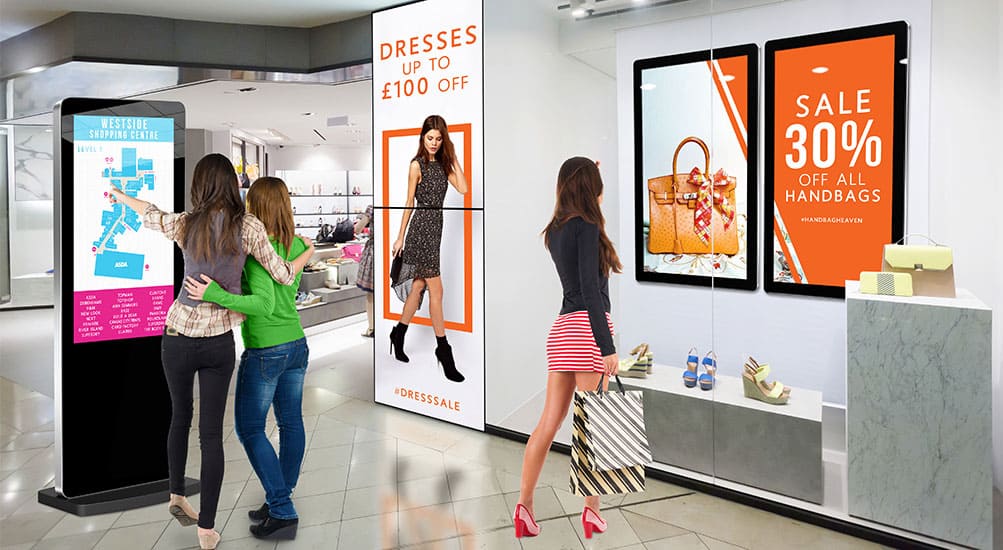 What is Digital Signage?
There is no simple way to define Digital Signage. Basically it is a way of communicating messages and/or information. The term Digital Signage can mean many things to different people. Some will consider it a type of screen, some will say it's a type of software or media player, others will say it's all three. Displays like our all-in-one Android Advertising Displays are an example of all three elements combined into one solution. From big to small, from Menu Boards to Touch Screens; the range of Digital Signage solutions is huge.
How do I use Digital Signage?
There are two distinct ways to use, update and manage your Digital Signage displays. The first is 'USB Plug and Play' and the second by 'Network CMS' (Content Management System). 'USB Plug and Play' is the standalone solution. Transfer images and videos onto a USB stick and then insert into the display, the content will copy over and once the USB is removed the content will play in a loop. The 'Network CMS' method allows users to login and upload content via an online CMS portal directly to their screens. This way you can instantly and remotely update multiple screens located anywhere in the world.
What are the benefits of Digital Signage?
There are many advantages of using Digital Signage; whether you are replacing traditional signage or introducing Digital Signage into a space where there was previously no signage. Some of these benefits include;
Display a variety of images and videos to help to deliver your message.
Display webpages/RSS feeds with live information to keep viewers informed.
Unlimited updates and eliminating costly printing charges.
Increase profits by focussed advertising for certain products/services/promotions.
Meet customers' expectations with modern Digital Signage displays.
Bring interactivity to projects or campaigns by using Touch Screens.
Where can Digital Signage be used?
The natural home of Digital Signage is in public spaces especially as it works best when directed towards its target audience. There is a whole variety of different solutions available depending on the location of your signage. For example if you wanted Digital Signage in your shop window to attract passing trade, than an Ultra High Brightness Monitor would work best to counteract the natural sunlight and the heat this brings. Understanding the location where you want Digital Signage is imperative to finding the best screen for the space.
Who uses Digital Signage?
Digital Signage is so versatile that you can use it in a whole variety of different industries. Digital Signage has a natural affinity to advertising so it is no surprise that the main sector is retail. The QSR (Quick Service Restaurant) sector however has seen huge growth in the use of Digital Menu Boards. From healthcare, hospitality, corporate and education – all of these wildly different verticals use Digital Signage. This is the new way to communicate information and messaging. Digital Signage technology is now more accessible than ever to SME's (small and medium-sized enterprises).
In conclusion, communication is at the heart of Digital Signage. The ability to communicate messages and ideas in the digital age is vital. In a world dominated by smartphones, tablets, laptops and computers, Digital Signage screens allow you to express your message in your way. This blog acts as the starting blocks but there are still many things to consider when it comes to Digital Signage. Such as what is the budget for my Digital Signage solution? How will my screens be mounted? In what orientation? Do I have suitable content ready? These are some of the next questions that need to be addressed. The important thing is to not get left behind and embrace the best way to communicate information.
For more information about the range of Digital Signage solutions that we manufacture and support get in touch with us today on +44 (0)121 421 4458 or email info@allsee-tech.com.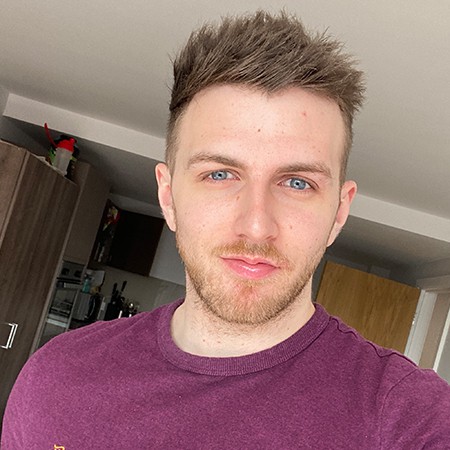 Tom Rock is a Marketing Manager for Allsee Technologies. His background is in Digital Signage and Graphic Design.