Allsee Go to Buckingham Palace for the Queen's Award for Enterprise Reception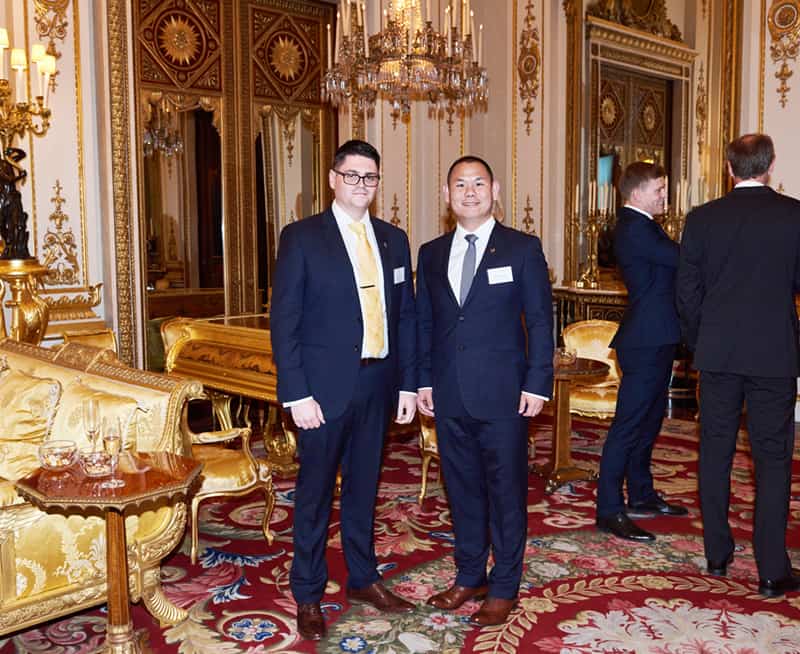 Allsee Go to Buckingham Palace for the Queen's Award for Enterprise Reception
Last Tuesday (11th July) our Managing Director, Dr. Baoli Zhao, and myself were cordially invited to spend the evening with Her Majesty Queen Elizabeth II, along with other members of the Royal family, at Buckingham Palace for the Queen's Award for Enterprise reception.
As we drove though the main gates we were greeted by the iconic Grenadier Guards posted just outside the palace entrance. Once inside the Palace the opulence of the setting was overwhelming. We were greeted with champagne and canapés within the striking state rooms. Impressive garden views and beautiful hallways set the scene whilst we mingled with other Award winners. Along with priceless artwork adoring the walls and ornate ceilings, the rooms were furnished almost entirely in gold.
Members of the Royal family in attendance included The Queen, The Duke of Edinburgh, The Countess of Wessex, The Princess Royal, The Duke of Kent and The Earl of Wessex Price Edward, whom we were lucky enough to chat with about our Award winning innovation. It certainly was an unforgettable evening that we feel incredibly honoured to have been invited to take part in.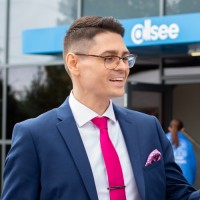 Thomas Fraser-Bacon is the Marketing Director for Allsee Technologies. His background is in Digital Signage and Product Design.